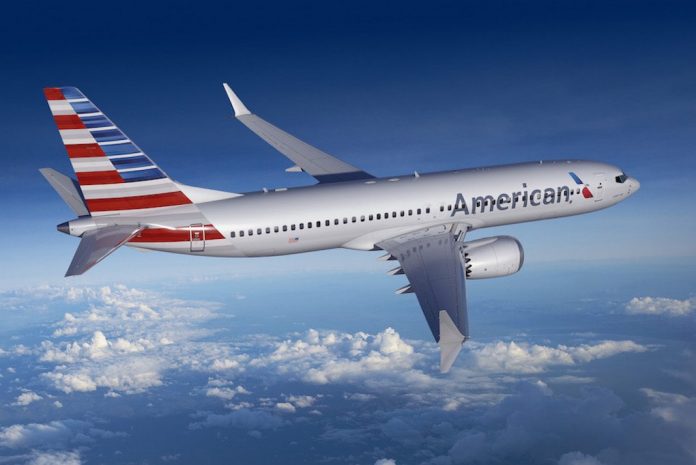 The market plunged today in a sell-off that not even FAANG could escape. The group of Big Tech stocks fell after setting session highs around noon, culminating in a drop across all three major indexes.
The S&P (-1.10%), Dow (-0.90%), and Nasdaq Composite (-1.50%) were all wounded in the selling.
With coronavirus cases rising, it seems as though investors remain concerned about a "second wave" outbreak.
Instead, many analysts believe it's sky-high share prices that have bulls feeling reluctant to buy.
"This market is way overbought," Peter Cardillo, chief market economist at Spartan Capital Securities, said.
"This market has been ignoring the potential problems that are going to arise from the coronavirus."
The coronavirus itself isn't necessarily what the market should fear. The economic damage caused by extended lockdowns – not the surge in infections alone – should have investors shifting bearish.
"With the increasing virus cases, people are playing the stay-at-home stocks," explained Brent Schutte, chief investment strategist for Northwestern Mutual Wealth Management.
"One thing I will say is the probability of returning to a nationwide lockdown is incredibly slim. So I wouldn't be surprised to see more of a rolling back-and-forth market rather than one that goes straight up like we've seen the past few months."
The stocks that rely on a full reopening – airlines and cruise ship carriers – got whacked today. Norwegian and Carnival fell more than 5% apiece. United Airlines dropped 7.6%, too.
And one airline in particular now faces an even bigger fall should bulls retreat further.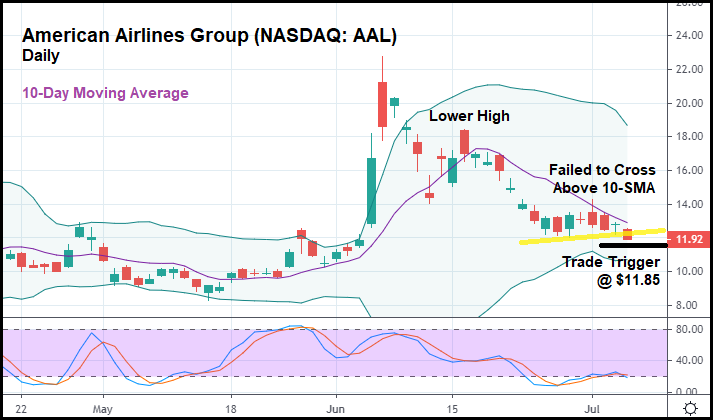 American Airlines (NASDAQ: AAL) has been targeted by speculators several times now. AAL made headlines when it soared an inexplicable 41% in a single day back in early June. The stock went even higher the following trading session, and has tumbled ever since.
Along the way, it's set several lower lows while lingering under the 10-day moving average. In fact, despite crossing above it several times, AAL never managed to close above the 10-SMA since June 15th.
Now, AAL has fallen below its minor bullish trend (represented by the trendline in yellow) and key support at $12.00.
Should AAL trade below today's low, it might make sense to take the stock short with a trade trigger of $11.85.
The market certainly seems ready to finally "tip over." If it does, AAL's going down, making it a great short-term trading opportunity as "coronamania" continues.