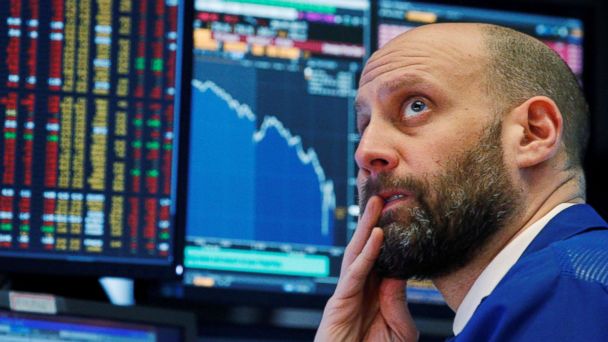 September got off to a rough start this morning in what's shaping up to be a bearish first trading session for the month. Futures sunk following a new set of U.S./China tariffs, which went into effect Sunday and "jolted" plenty of investors in the process.
As of midday, the Dow, S&P, and Nasdaq Composite are all down significantly from Friday's close.
It's a sobering reminder of the trade war that comes just a short while after last week's newfound optimism. China said that they were willing to negotiate, while the U.S. claimed lines of communication between the superpowers had re-emerged.
But today, tariffs whacked equities nonetheless and the market proved how short its memory truly is.
After all, in the statements released from both countries, there was no mention of a tariff delay. The offer was never actually "on the table".
Making this morning's plunge somewhat of a surprise, as investors absolutely knew tariffs were coming.
And more importantly, that nothing was happening (as far as we knew) to stop them.
The tariffs themselves, which imposed a 15% mark-up on a diverse basket of Chinese goods, seemed to gouge a few stocks in particular. Semiconductor companies Nvidia (NASDAQ: NVDA) and Skyworks Solutions (NASDAQ: SWKS) suffered 2.1% and 0.8% losses respectively, while retail giants Ulta Beauty (NASDAQ: ULTA), Tiffany (NYSE: TIF), and Nike (NYSE: NKE) fell as well.
Apple (NASDAQ: AAPL), Boeing (NYSE: BA), and Caterpillar (NYSE: CAT) shares all dropped roughly 1%.
Most analysts place the blame for today's poor session squarely on trade war uncertainty – an ever-persistent "boogeyman" to investors.
"[It's] every country for themselves. The month of September begins with global uncertainty perhaps at its recent highs," said Gregory Faranello, U.S. rates-chief at AmeriVet Securities.
"September will very likely set the tone for the remainder of this year and perhaps then some."
But that's not all that's got the market spinning today.
According to an Institute for Supply Management (ISM) survey released this morning, the U.S. manufacturing sector contracted in August. The purchasing managers' index (PMI) dropped to 49.1, the lowest its been since January 2016. A reading below 50 indicates contraction.
But for investors, this really shouldn't be news. IHS Markit data from August 22nd suggested the same thing; that a manufacturing crunch hit the sector in August.
Meaning that market has reacted very poorly to two events – a set of tariffs and an ISM survey – that the investors already knew about.
A small drop would be understandable given the circumstances.
But instead, we've got a "5 Alarm Fire" on our hands, as if something truly unexpected came along.
In reality, nothing new has been learned since Thursday, when the Dow shot up 1.35% on the heels of China's new trade war stance.
So, does today's drop mean that investors overreacted last week?
At this point, it certainly seems so. "Lip-service" from the Chinese Communist Party (or President Trump for that matter) won't do a darn thing unless they back up their words with actual trade war progress.
The market smells blood in the water, and it doesn't take much these days to summon the sharks (or in this case, bears). As long as investors remain uncertain about the future, equities will stay locked-in to the current channel of mediocrity.
Perhaps even if the upcoming earnings season turns out be a good one.