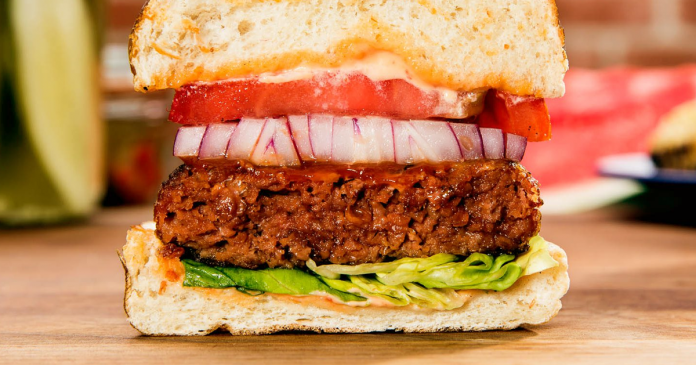 Beyond Meat (NASDAQ: BYND), the infamous "faux meat" manufacturer, released earnings on Monday after the market closed. Analysts expected quarterly revenues to clock in at $82.23 million.
To Wall Street's surprise, the company reported $92 million in revenue, beating out estimates and blowing away last year's Q3 cashflows. Consensus predictions had EPS (earnings per share) at 3 cents.
And again, Beyond Meat surpassed expectations, achieving an EPS of 6 cents. That's a surprise of 100%.
Better yet, the company expects full-year revenues to total $265 – $275 million – a figure that many analysts viewed as unrealistic when Beyond Meat went public.
Fundamentally, the world's leading imitation meat firm is in a great place.
So, share prices should be soaring today, right?
Well, not quite. Despite healthy earnings, Beyond Meat's IPO lockup expired this morning, meaning that investors who participated in the IPO can now sell their shares.
As a result, BYND plunged 20% (to around $85 per share) when the market opened.
Want more FREE research and analysis on the best "unseen opportunities" in the markets?
Now, with 75%-80% of outstanding shares available to trade, IPO participants are cashing in their chips.
And honestly, nobody – not even fundamental, earnings-focused analysts – can blame them for doing so.
Even if it has a negative effect on the general market.
"Despite solid results the likelihood of early-stage investors cashing out on a stock which is still up about 4x since its IPO, remains a drag in coming trading sessions," wrote Benjamin Theurer, a Barclays analyst, in a note to clients.
"In terms of profitability, the company posted a solid gross margin expansion, supported by the greater operating leverage and productivity efficiencies, as well as the fresh platform, which generates higher levels of profitability."
And though everyone else might be thinking about dumping their BYND stock, company CEO Ethan Brown says he's not going to sell, even if his employees intend to do so. On CNBC's Squawk Box, he said that his focus is on building Beyond Meat's revenues into the $40 billion range.
However, Brown also said he holds no ill-will towards Beyond Meat workers that cash out.
"For employees its certainty around their person circumstances that they have, if they just need liquidity," he remarked.
"I think for early investors, it's the investor mandate, what does their firm require them to do?"
As the old adage goes, "a bird in the hand is worth two in the bush." Today, investors appear more than happy to heed that advice.
And should BYND keep dropping, they'll look extremely wise, having sold-off as soon as possible.
But if the stock recovers after a glowing earnings report, IPO participants who jumped ship will be left wondering, "what if?"
Provided that BYND rebounds over the next few weeks, the lockup expiry may have not only allowed an exit point for early investors but an entry point for everyone else who missed out. A Beyond Meat rally from here doesn't seem at all out of the question, considering that the company posted one of the best "earnings beats" of the year.
If investors realize that, another bullish swing could be here soon.
So long as bears don't unfairly punish BYND for having "too good" of a post-IPO performance – something that has absolutely happened to other companies in the past.