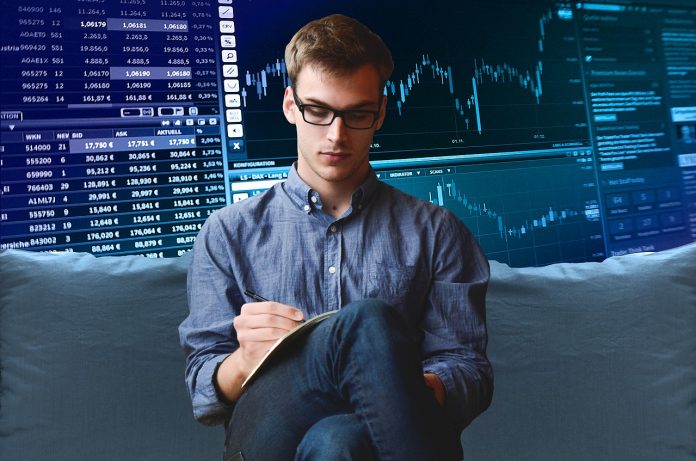 Bitcoin gained an astounding $1,000 in 30 minutes just a few days ago, that's the biggest price increase in 30 minutes EVER for Bitcoin, which is enjoying a bull run above $8,000 to close out the weekend.

On Thursday prices jumped 14% and as of Sunday morning, Bitcoin bypassed $8,300 – the highest it's been in two-and-a-half weeks. Many investors believe that the current rally was caused by a major sell-off of BTC shorts (I'm talking about trades, not the pants that don't go all the way down to your ankles), which had gained popularity in the declining crypto markets since early January 2018.

Trading volume across the whole market hit almost $9 billion on Thursday, double what it was the day before. Volume increases at this level provide encouraging evidence that the rally is truly here to stay.

Sounds great, right?

I don't know about you, but I'm a very skeptical trader. I need a little more than only one day of increased volume for proof of a long-term rally.

So, like I usually do, I dug into the charts and looked for some hard indicators of future success for Bitcoin.
Let's take a look at what I found: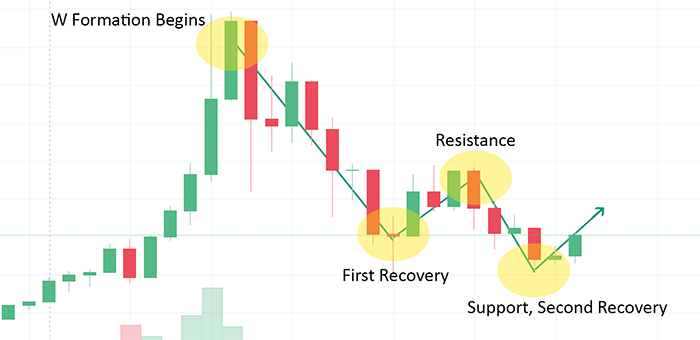 This is a weekly barchart of BTC/USD, as reported by Coinbase. What's happening right now is something VERY common whenever a cryptocurrency hits an all-time high. I call it the "Diagonal W Formation", and it happens with absolutely stunning regularity whenever a digital currency peaks.
It all started in the week of December 18th, 2017 when the W Formation Began. Bitcoin, as you may know, went on a long run down until the week of February 5th. From there it experienced its First Recovery, heading back up until the week of March 5th, when it hit Resistance.
From there it tumbled down yet again until the week of April 2nd, where it finally found support 15 weeks after the W Formation started, and began the Second Recovery. From there, Bitcoin will likely make a run for a new all-time high to finish out the year.
Back on March 15th, I mentioned in a presentation exclusive to our members that we were in between the Resistance phase and the Second Recovery phase, with Bitcoin still searching for the bottom.
And now, a little less than a month later, here we are. Bitcoin has, in all likelihood, found the bottom and is now climbing back to the top.

I've been saying this for weeks, and I'm going to say it again:

The best time to buy Bitcoin and get into cryptocurrency is RIGHT NOW.

I know, I know. If you've read anything else that I've written over the last few weeks, you're probably absolutely sick and tired of me repeating myself.

But I can't help it – because I know for a FACT that there are people sitting on the fence, who will ultimately miss out on the best Bitcoin buying opportunity this year.

However, while everyone out there is going bananas over Bitcoin, they're missing the REAL big opportunity:

Altcoins.

Whenever Bitcoin has a good week, it tends to launch Altcoins (cryptocurrencies that aren't Bitcoin) into the stratosphere, pocketing huge gains for intrepid investors who identified which ones would take-off.

One of the cryptos I hand-picked for members of the Crypto Profit Alert is up a stunning 56% in just two days – I could only imagine what the future holds as we follow this Second Recovery phase of the W Formation straight to a new all-time high.

If you've been sleeping on cryptocurrency in 2018, it's time to wake up. Because if you don't, missing out on an opportunity like this will feel like an absolute nightmare.