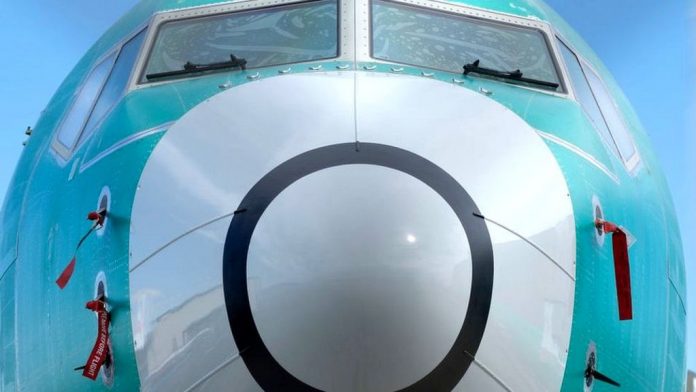 Just a week after sources close to the 737 Max investigations said that Boeing (NYSE: BA) may not have been at fault in at least one of the crashes, the FAA has now found that 300 Boeing 737 jets may have faulty wing parts.
The wing parts in question don't meet industry "strength and durability" standards according to the FAA, after they were examined in a joint investigation alongside Boeing representatives.
Airlines with affected planes will be ordered to remove and replace the parts according to the agency, raising questions as to whether this will impede major American carriers any further.
Moreover, analysts are concerned that even though Boeing investigators were part of the group that discovered the faulty parts, this recent revelation will only diminish Boeing's reputation further.
The FAA estimates that as many as 148 of the parts made by a major Boeing supplier could be "susceptible to premature failure or cracks", specifically mentioning slat tracks, which are located on the front of a plane's wing and move along a track to create lift. They are important for both take-offs and landings.
Boeing shares plunged as much as 3.20% Monday morning after the news broke, before recovering slightly by midday.
The FAA added in their statement that while "the complete failure of a leading edge slat track would not result in the loss of the aircraft, a risk remains that a failed part could lead to aircraft damage in flight."
Spanning the globe, there are 133 NG and 179 Max planes affected. In the U.S., there's only 32 NG and Max planes, but another order for mandatory maintenance would only complicate things further for some airlines.
Southwest, for example, has 6 planes with faulty parts according to company spokesman Chris Mainz. He says they'll "fully comply with any service and regulatory requirements," hoping to get their planes cleared for service as peak flying season rapidly approaches.
And though it's nice to see Boeing be proactive for once (albeit with the help of the FAA), the most recent fiasco reinforces what I said a few months ago when the 737 Max troubles first began:
Something is rotten at Boeing, and until they figure out what that is, they'll continue to have issues.
Moreover, passengers won't feel safe about boarding Boeing planes, especially now that their newest offerings suffer from mechanical difficulties in addition to faulty software – the latter causing at least one of the two 737 Max crashes.
If Boeing isn't careful, their share prices could easily continue to tumble to around $300 (the low of 2018) and enter free-fall territory if another scandal appears.
Passengers and investors alike are still waiting for heads to roll in the Boeing boardroom, and until some major personnel changes are made, I don't see any reason why shareholders should expect greener pastures in the future.
Relying on regulators (like the FAA) to catch your mistakes is a recipe for disaster, and in Boeing's case, there already have been some, resulting in the loss of human lives.
Even if BA shares look oversold, that doesn't mean that Boeing's worth your time. At least, not yet.
The next crisis could be lurking around the corner, and from what we've seen over the last year, Boeing won't be able to stop it from tarnishing their reputation even further.