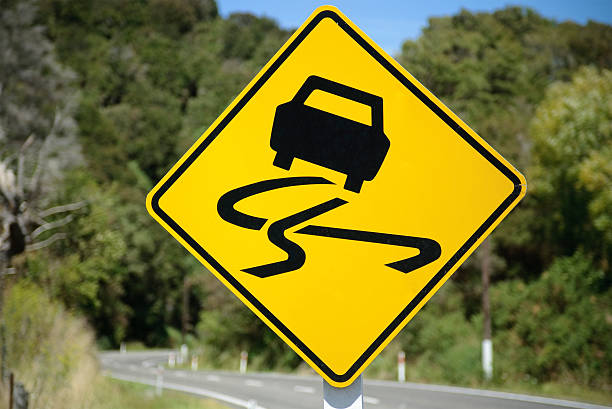 Stocks managed to regain some ground today, just one session after Friday's plunge. The major indexes closed out the session near where they opened as coronavirus fears kept bulls at bay.
And though equities traded higher today, there's still an ever-present feeling that the market's nearing another drop. World Health Organization (WHO) Director-General Tedros Adhanom Ghebreyesus said earlier today that the world looks "dangerously" unprepared for a pandemic should the coronavirus spread outside of China.
"For too long, the world has operated on a cycle of panic and neglect," Tedros said. "We throw money at an outbreak, and when it's over, we forget about it and do nothing to prevent the next one."
"If we fail to prepare, we are preparing to fail," he added, mentioning the $1 billion spent on preventing the Ebola outbreak in the Democratic Republic of the Congo. Before the virus spread to neighboring Uganda, only $18 million was spent within the country to halt the outbreak.
"This must be a lesson for the rest of the world," Tedros said.
And so, with the market approaching "crisis mode," traders are eyeing opportunities to go short. Many stocks have already sold off significantly over the last few weeks, while others have yet to truly drop.
Carmax, Inc. (NYSE: KMX), for example, could generate a nice gain for short-term bears as it nears another plunge.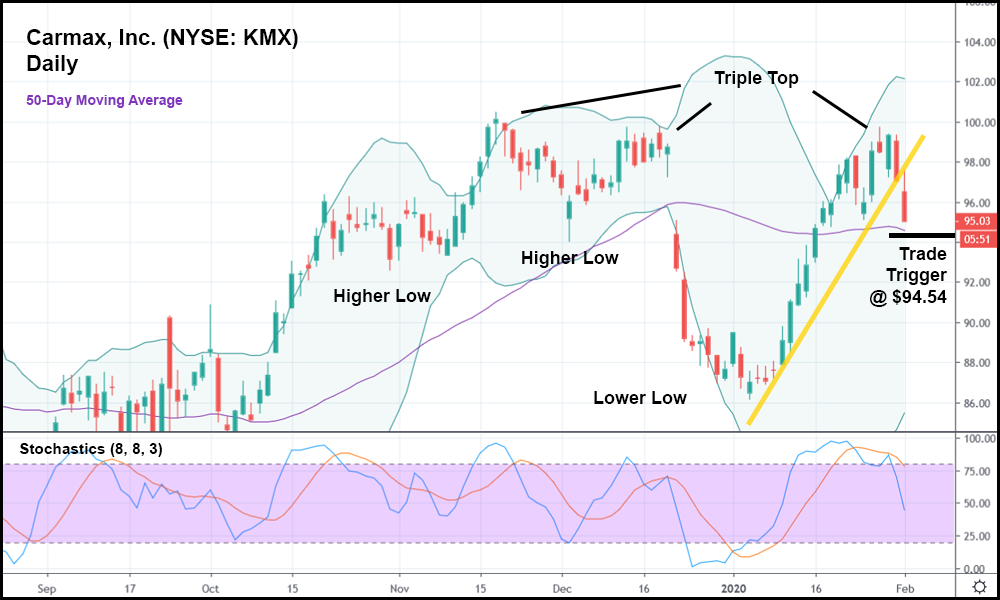 Want more FREE research and analysis on the best "unseen opportunities" in the markets?
In the daily candlestick chart above, you can see that KMX has risen mightily in 2020 after setting a lower low. The stock has done little but rise this year, but now that it's also set a triple top (a formation that often precedes a trend reversal), KMX shares have hit a rough patch.
In fact, as of today, the stock has broken out below its minor bullish trend (represented by the yellow trendline). Coupled with the lower low and triple top, the breakout suggests that KMX could absolutely crater over the next week. That's not to say the stock will completely collapse, but it might set another lower low.
If it does, the move would generate a huge return for bears. So, if KMX drops below today's low by a significant amount, it might make sense to go short at a trade trigger of $94.54, or just beneath support at the 50-day moving average.
Best of all, KMX doesn't seem to be overly correlated with the market, meaning that if stocks do stage a recovery, KMX could still fall.
Regardless of what happens with the coronavirus.