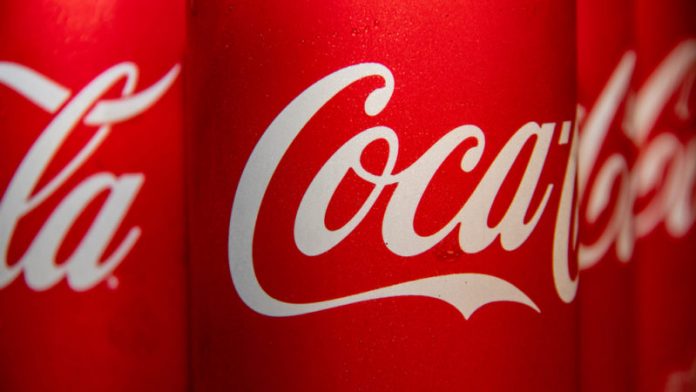 Come hell or high water, an economic re-opening is on its way. Several U.S. states – Alaska, Georgia, South Carolina, Tennessee, and Texas – are letting restaurants serve diners in a limited capacity.
More are likely to follow suit.
If all goes well, the lockdown could finally start to let up. Americans will get their jobs back.
The market will soar in response.
If COVID-19 gets a second wind, or consumers feel reluctant to leave their homes, stocks could just as easily crumble.
Today, investors seemed to feel good about the odds of re-opening. The Dow and S&P both gained 1.5% while the Nasdaq Composite climbed 1.1% on its own.
Resort stocks like MGM Resorts (NYSE: MGM), which rose 9% on the day, did particularly well. If people can start packing hotel lobbies again soon, the entire industry is likely to see a continued recovery.
Along with, potentially, the rest of the market as life goes back to normal.
Want more FREE research and analysis on the best "unseen opportunities" in the markets?
"Additional global stimulus measures, slowing COVID-19 cases, and signals of normalcy returning are no doubt good news in the current environment," Mike Loewengart, vice president of investment strategy at E-Trade, said.
"That said, the economy is a far cry from even walking shape right now — it's slowly crawling back to life."
Analysts are concerned that bulls are declaring the economy revived too quickly. If revenues don't fully recover by the next earnings season, investors could be left feeling disappointed, resulting in "aftershock" corrections.
"As various states begin to reopen their economies and relax social distancing rules, we will get a glimpse of what the new normal looks like," Marc Chaikin, CEO of Chaikin Analytics, said.
"The biggest risk to the stock market is a premature reopening of the U.S. economy which results in an increase in COVID-19 cases and requires an abrupt reversal of these efforts to awaken the economy out of its engineered coma."
Provided that things go smoothly from here, nearly every stock could soar. Some, however, are in a better position to do so than others.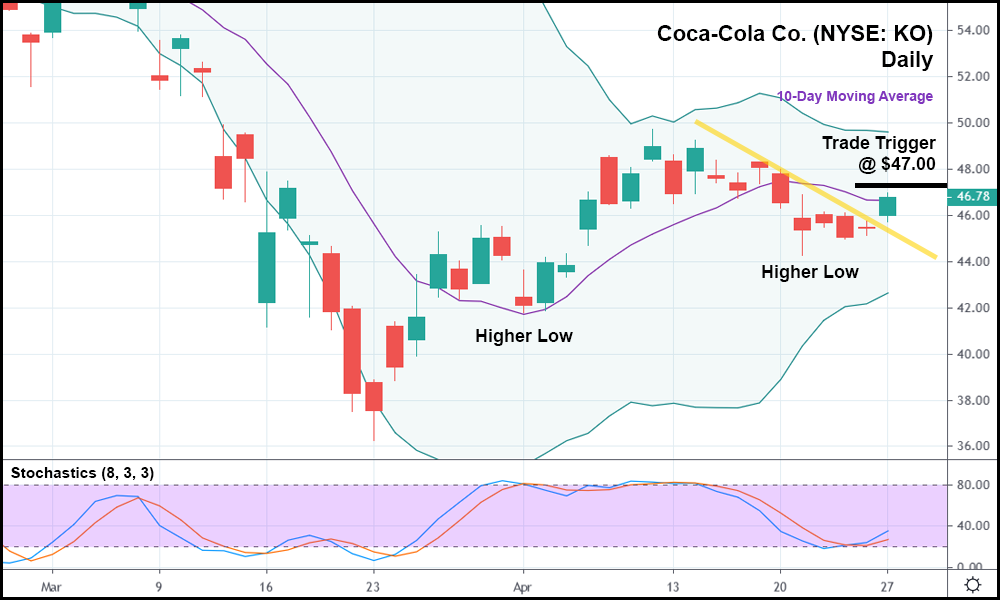 Coca-Cola (NYSE: KO), for example, is making a major move after selling-off from its April high. Today, the stock jumped above both its minor bearish trend (represented with a yellow trendline) and the 10-day moving average.
The stochastics indicator remains buried, too, suggesting that KO has plenty of room to run.
Should KO trade above today's high, it might make sense to go long with a trade trigger of $47.00.
A bullish continuation seems likely from here, for both the general market and KO. We're only a good headline or two away from another burst upwards.
Conversely, some bad news could make stocks crater.
If the market's going to rise, KO should soar, making it a prime candidate to trade moving forward.