Stocks opened higher this morning before retracing through noon. Bulls were given a temporary boost of confidence as oil prices fell pre-market, but that all changed in response to comments from France on the war in Ukraine.
French President Macron said today that he believes Putin aims "to take control" of the entirety of Ukraine and the "worst is yet to come" following talks with the Russian President.
Still, much of Wall Street expects a major rally in March.
"Despite the difficult events in Ukraine, global equities have been fairly robust. Losses have been concentrated in stocks with direct Russia exposure and Financials. We still want to buy the dips, and highlight that global equities have ended 10-20% higher after previous geopolitical crises," said Citi strategist Robert Buckland.
Allianz chief economic advisor Mohamed El-Erian, who has shifted significantly bearish in recent months, gave an alternate take on the situation.
"Markets have been resilient. How long will that last? It's getting weaker and it's getting weaker because the Fed is not injecting liquidity starting from this month," El-Erian explained.
"So, I expect the strong technicals that have seen us through one shock after the other will get a lot weaker this year, and that means more volatile markets and that also means there's going to be more pressure on markets."
Meanwhile, the Ukraine "infowar" continued to deliver juicy propaganda from both sides. Western media outlets, which have fallen for several fake, pro-Ukraine stories at this point, reported that Russia had been rebuffed again in its campaign. Russia's state-controlled TV network, on the other hand, said that Russia had actually taken Kherson, its first major Ukrainian city.
Ukrainian officials later confirmed that Russia had taken the southern part of the city. Now, Russian warships have Odesa in their sights, which is home to a small (but critical) Ukrainian industry that's invaluable to chipmakers.
In order to "write" on chips, semiconductor manufacturers use lasers that require small amounts of neon gas to function. Approximately 50% of the world's neon gas is made in Ukraine as a result of refining crude gas that's a byproduct of Russian steel production.
And Ukraine's biggest neon gas producer, Cryoin, has its facilities in Odesa. Thus far, Russian forces have done a good job avoiding civilian targets despite reports to the contrary from the mainstream media (the vast majority of which remain unconfirmed).
It's unlikely that Russia will intentionally destroy Cryoin's facilities. But an accidental strike is certainly possible given the proximity of these facilities to Ukraine's naval assets.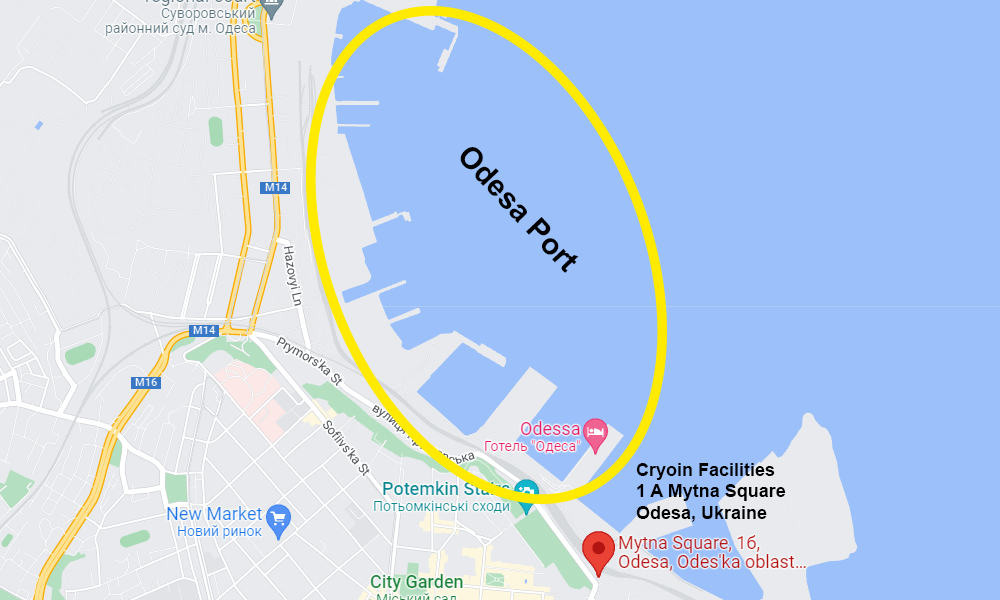 Russian warships are expected to target Ukraine's navy relatively soon. Cryoin's production facilities could easily become collateral damage in the process. For now, neon gas production has been halted due to the war.
Officials from the US and Japan warned semiconductor companies that they may need to find alternative sources of neon gas in the short term. But if Cryoin's facilities are destroyed, it could be several months (possibly years) before neon gas production returns to its pre-war levels.
Semiconductor industry leaders insist that they'll have no trouble procuring alternative sources of neon gas. And while neon gas will continue to be available from other countries, it likely won't be enough to satisfy the entire industry. A neon gas shortage could result, jacking up prices on the gas significantly.
The last time this happened was back in 2014 when Russia annexed Crimea. Neon gas prices shot up 600% by the end of 2015. Semiconductor stocks soared during this time, as their meteoric growth was able to outpace the neon gas problem.
These days, though, a semiconductor shortage has run the industry ragged in recent months. A neon gas shortage on top of that will only make things worse.
So, while the general market eyes a larger retracement, be wary of a semiconductor selloff, too, depending on what happens in Odesa as the "fluid situation" in Ukraine continues to develop.