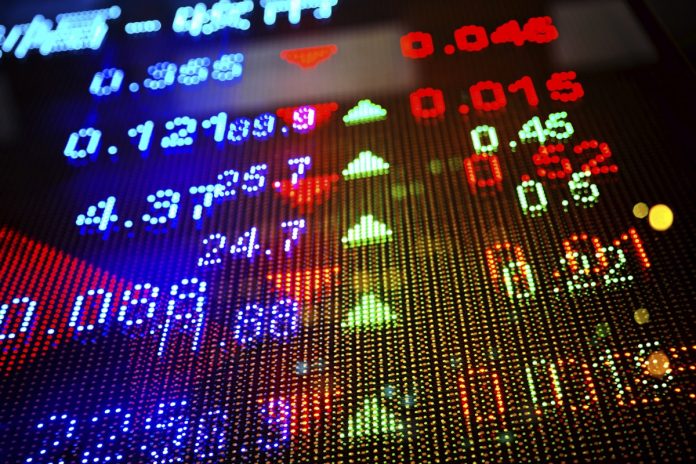 GM Restructuring Strategy Going According to Plan, But Faces Backlash as Jobs Get Cut and Factories Get Shuttered
General Motors, despite outcries from President Trump and the UAW, is moving ahead with a years-long restructuring plan which involves reducing the company's sedan and electric automobile production and shifting operations of some of its vehicles to Mexico.
The company has also offered to buy out some 18,000 employees who were eligible to take voluntary severances.  That move, along with similar cost-saving tactics, is projected to save the company $6 billion a year by 2021.
"Nowadays GM looks at the hard reality, says we've got a demand problem on cars, what are we going to do about it," said Bob Lutz, GM's former Vice Chairman, while on CNBC's "Halftime Report." "We have to shut some facilities and move production to truck plants…so I think what we are seeing is a fast-acting and reality-oriented GM management."
GM CEO Mary Barra also chimed in about the restructuring on Tuesday. "The actions we are taking today continue our transformation to be highly agile, resilient and profitable, while giving us the flexibility to invest in the future," she said.
President Trump, meanwhile, isn't letting these jobs go without a fight. On Tuesday, he threatened to cut GM's subsidies if the company went ahead with its plans to shutter the plants.  That tweet managed to slash some—but not all—of GM's Monday gains.
GM Cuts Jobs and the Market…Rewards Them for It?
GM's restructuring plan has played out well for the company's investors since the stock bottomed out in late October. Share prices rose significantly on two occasions: on the news of worker buyouts and on the news of cuts to GM's workforce.
Want more FREE research and analysis on the best "unseen opportunities" in the markets?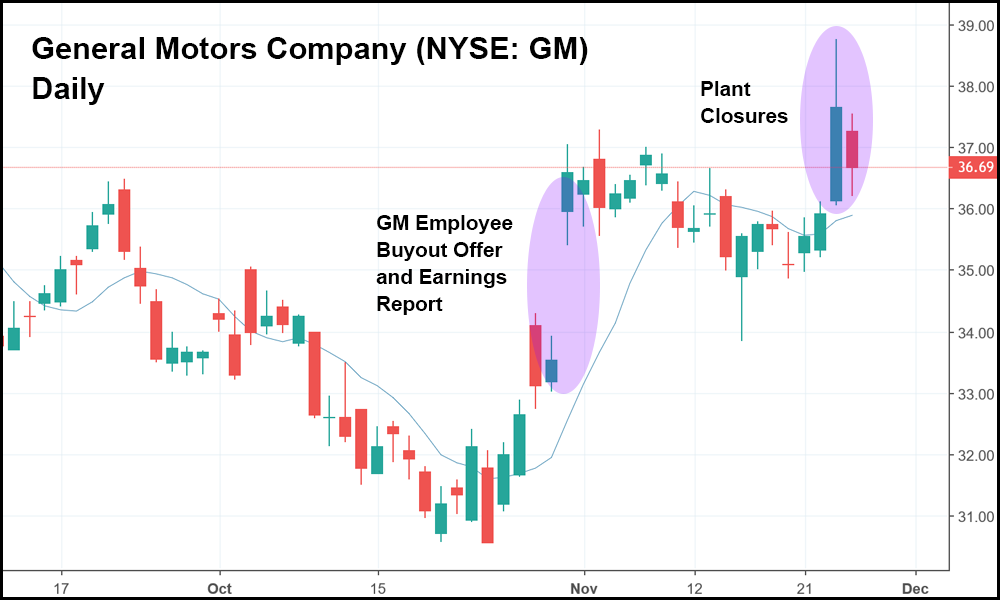 These bullish swings indicate approval for GM's employee buyouts and layoffs – even though they might not please the politicians.
Clearly these investors are cutting GM some slack because of its efforts to streamline its business at a time when fears of a recession are rampant. A large company like GM heading into an economic downturn without having streamlined prior would be a disaster.
Here's What GM Understands That Unions and Politicians Do Not
President Trump may be fuming (or at the very least putting up a front of fuming) at the loss of 14,000 U.S. jobs. But Trump of all people should know that streamlining organizations always comes at a cost. GM is acting in self-preservation by "cutting the fat", and in its own best interest to ensure the company survives the next economic contraction.
Mass layoffs always sting, but this move by GM was nevertheless praised by the company's shareholders and long-term investors. What these investors understand that short-sighted politicians do not is the need to cut off losers and focus on winners. By shifting away from poor-selling sedans and electric vehicles and investing heavily in crossovers, SUVs, and trucks, the company is investing in its future and saving the jobs of tens of thousands more workers.