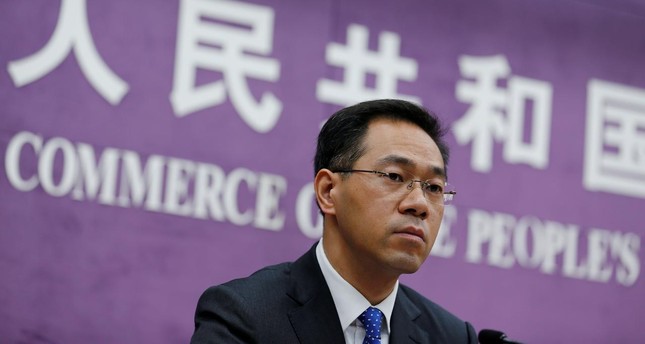 China claimed today that it's willing to make a deal, and the market is going "bananas" as a result.
Ring a bell?
We just went through this in early June. And before that, in January. Nothing productive ever came from the discussions, of course.
Just more tariff threats.
After the August sell-off, though, investors are looking for nearly any reason to get excited.
And China just gave them one.
But will it stick? Will China actually come to the table with any intent to capitulate?
According to Gao Feng, China's Ministry of Commerce spokesman, they're ready to bargain.
"We firmly reject an escalation of the trade war, and are willing to negotiate and collaborate in order to solve this problem with a calm attitude," said Gao this morning, in a Mandarin-to-English translated statement.
"Escalation of the trade war won't benefit China, nor the U.S., nor the world."
In saying things that are bound to make everyone happy, Gao caused equities to surge across the globe. Both U.S. stock futures and European stocks immediately spiked upwards following his remarks.
Gao went on to say that the Chinese and U.S. trade contingencies continue to participate in "effective" communication – whatever that means.
It could be confirmation of what Trump said just two days ago, that Chinese officials contacted the U.S. in hopes of restarting trade negotiations – allegations Beijing neither confirmed nor denied.
And as of this morning, it appears that Trump may have been telling the truth.
But China doesn't look ready to surrender. Instead, they're seeking a de-escalation.
"China has plenty of means for counter measures, but under the current situation, the question that should be discussed right now is about removing the U.S.′ new tariffs on $550 billion Chinese goods to prevent an escalation of the trade war," Gao said.
"At present, there have been quite a lot of all kinds of sayings. In the area of economics and trade, we will clarify the facts and let everyone understand the truth."
Whatever the "truth" is – or at least China's version of it – remains to be seen.
And despite the continued posturing, like the thinly veiled threat of ample "counter measures", some economists still see today's comments out of Beijing as a net positive for the market.
Especially with a trade war deadline looming in the not-too-distant future.
"Global equity markets are finding reason to stay optimistic on Thursday as comments from China's commerce ministry are giving investors some hope for progress in trade talks with the next deadline for higher U.S. import tariffs just around the corner," said Carl Campus, economist at BMO Capital Markets.
Will any progress be made as a result of China's new stance?
Who knows – anything's possible these days. And honestly, as an investor, I wouldn't hold my breath.
The U.S. won't call it quits until China makes an effort to halt intellectual property theft. And until China does that, the tariffs will go along as planned.
From my perspective, Gao's statement today absolutely reeks of desperation. If they're in the "driver's seat" like they claim to be, why reach out to the U.S. at all?
The fact is that tariffs have run the Chinese economy ragged, while the U.S. continues to chug along, only slightly encumbered by the trade war. Corporate earnings have proved that beyond a reasonable doubt.
To me, it sounds like China is simply attempting to stall for time. Trump has another salvo of tariffs waiting in the wings, ready to make Beijing an economic pariah.
If China can keep things calm until the 2020 election – where they're hoping for Trump to lose – they might be able to get out of this trade war "scot free".
But if Trump wins? Goodbye China.
Trump will continue to nuke their economy into submission with tariffs as long as he's got the oval.
All while "little Hong Kong" defies the world's last communist holdout on an international stage.