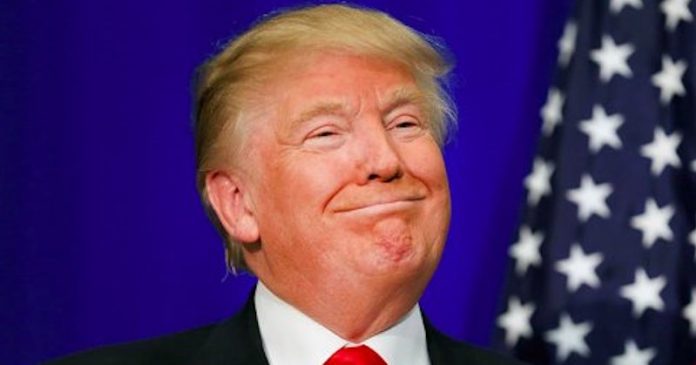 Thought stimulus was off the board until after the presidential election?
So too did Wall Street, as evidenced by a market-wide plunge yesterday. Trump's decision to end negotiations with House Democrats had investors worried about the current rally.
But today, a surprise announcement from the president had bulls buzzing once again. Instead of a massive $1.6-$2.4 trillion relief package, Trump is pursuing a more targeted solution.
"The House & Senate should IMMEDIATELY Approve 25 Billion Dollars for Airline Payroll Support, & 135 Billion Dollars for Paycheck Protection Program for Small Business," he tweeted last evening.
"Both of these will be fully paid for with unused funds from the Cares Act. Have this money. I will sign now!"
In response, airline stocks jumped higher at the open. The general market did as well.
And if Congress can push these smaller packages through, the U.S. could receive even more aid before the next president is voted on.
Trump also wants to send another wave of checks to Americans who qualify. Many analysts believe that the first disbursement of funds contributed to the market's post-Covid run-up.
Want more FREE research and analysis on the best "unseen opportunities" in the markets?
An additional "cash-to-consumers" bill could potentially do the same.
"If I am sent a Stand Alone Bill for Stimulus Checks ($1,200), they will go out to our great people IMMEDIATELY," he wrote on Twitter.
"I am ready to sign right now. Are you listening Nancy?"
White House economic advisor Larry Kudlow took to the airwaves this morning in an interview concerning the president's new strategy.
"I think what President Trump was saying yesterday was that we're too far apart for a gigantic bill," Kudlow explained.
"[But] a small bill? A targeted bill? […] They were willing to compromise on the [continuing resolution] to keep the government open. Why not do it again?"
As it turns out, Senate Republicans didn't necessarily have an issue with the size of the House's bill, but what the funds would be used for. House Speaker Nancy Pelosi and her colleagues were seeking stimulus checks for illegal immigrants, cashless bail, and a ban on voter I.D. among other provisions that also included the release of prisoners – even violent ones – from prisons.
Unsurprisingly, Donald "LAW & ORDER" Trump wasn't pleased with that. Other Republicans staunchly opposed the bill as well.
The most disappointing aspect of the whole situation, however, is just how close Congress was to making a deal. House Democrats mostly agreed with the $1.6 trillion bill being offered by the Senate, but they weren't willing to exclude an additional $400 billion in their version of the legislation.
This prompted hedge fund manager and prolific investor Bill Ackman to ask Washington the following:
"Mr. President and Madam Speaker, in that you both agree on the first $1.6T of stimulus, why not immediately fund $1.6T of stimulus and leave the disputed $400B to the outcome of the election?" Ackman tweeted.
"That way, Americans in need can be helped now."
Another $1,200 worth of "Trump Bucks", which the president says he'll support if Congress can draft a bill for it, could satisfy some of the naysayers.
But bears may still hold the advantage if airline and PPP stimulus doesn't arrive pre-election, as America's leaders would be directly defying the market's biggest supporter and bull advocate:
Fed Chairman Jerome Powell.
"Chairman Powell has said that we need more stimulus, and this is going against the advice of the chairman of the Federal Reserve and the markets don't really like going against the advice of the chairman of the Federal Reserve," said Fundstrat strategist Tom Block in response to Trump's "no deal" announcement yesterday.
"I would not say it's over for good but I would say it's a very negative sign and likely pushes it until after the election."
With the Federal Open Market Committee (FOMC) set to publish its September meeting minutes at 2 p.m. today, more fireworks could be in store for investors if something unexpected happens.
However, given the Fed's current posture, odds are that FOMC members will want to leave interest rates unchanged.
The decision to do so would result in a continuation of the "perma-dovish" monetary policy. Which, if backed by government stimulus, should continue to pump market valuations to new highs.
So long as Congress can get its act together and put new bills on the president's desk.