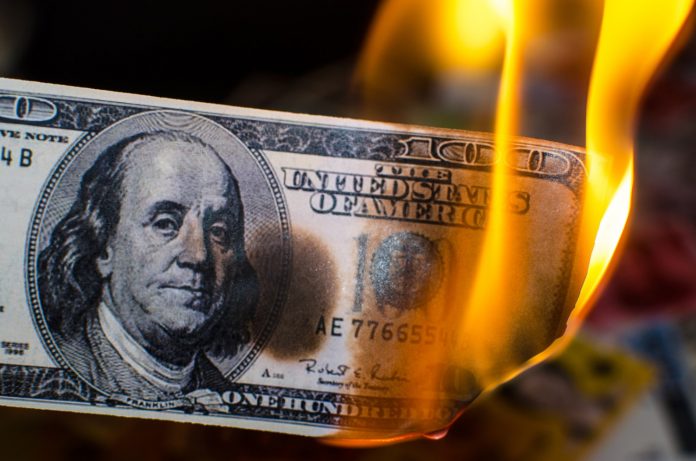 Stocks slipped this morning as Wall Street braced for new inflation data, due out tomorrow. The Dow Jones fell by 0.4%, with the S&P 500 and Nasdaq following suit with declines of 0.5% and 1%, respectively.
While the overall market ticked lower, Penn Entertainment saw a considerable surge. PENN shares soared by 8% following an announcement about the company's collaboration with ESPN to launch an online sportsbook named 'ESPN Bet' this fall. Conversely, Roblox took a hit, its shares plummeting by more than 20% due to unmet Q2 expectations.
This market fluctuation was set against a backdrop of tomorrow's highly anticipated Consumer Price Index (CPI) release. Bill Merz, head of capital markets research at U.S. Bank Wealth Management, highlighted the market's prevailing sentiment, stating:
"Markets are focused on whether or not inflation is falling fast enough to allow the Fed to stop hiking rates."
Dow-polled economists expect a 3.3% year-over-year (YoY) increase in the July CPI.
Simultaneously, the global market is parsing recent inflation data from China, which has further muddled investors' expectations. Beijing's strict control over its media, where even the mention of "deflation" is reportedly forbidden, has left global investors navigating an information quagmire.
This morning, China confirmed a dip in its July CPI by -0.3% Y/Y, slightly above the estimated -0.4%. Additionally, its PPI showed a decrease for the 10th consecutive month. Intriguingly, despite the annual decline, China reported a month-over-month inflation gain of 0.2% for July.
Dong Lijuan, a chief statistician at China's National Bureau of Statistics, responded to the data optimistically, suggesting a possible rebound. However, the subtle avoidance of certain terminology, particularly the term "deflation," hints at Beijing's tight media grip and considerable fear over an investor revolt.
Diving deeper into the Chinese economy's intricacies reveals a far more nuanced picture. The GDP deflator, which evaluates economy-wide prices, points to China having faced deflation in the first half of this year. Such a scenario puts Beijing in a challenging spot, especially considering the current state of the yuan, record debt levels, and youth unemployment.
The Hang Seng China Enterprises Index trimmed its loss from 0.9% to 0.3% on hopes of Chinese stimulus, and the onshore benchmark CSI 300 Index remained largely unchanged in response to the data.
The global market remained perplexed, too, with the far more important US CPI coming out tomorrow morning. But even if China's facing deflation, that doesn't mean the US will get anywhere close to that point any time soon.
Yes, inflation is falling. Most analysts expect it to rise again, however, as energy prices rebound and services inflation stays stubbornly "sticky."
How "sticky" it is will impact July's core inflation reading, and if the core comes in too high, the market should react poorly.