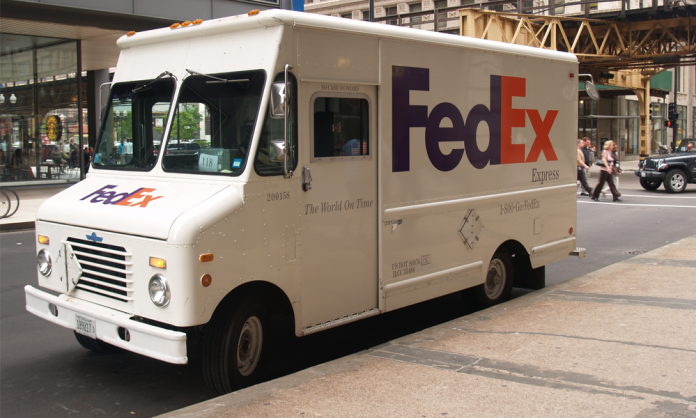 Stocks plunged again today, skewering bulls once more to close out the week. The Dow, S&P, and Nasdaq Composite all tumbled in response to a mega-bearish morning interview from FedEx (NYSE: FDX) CEO Raj Subramaniam.
FedEx also missed badly on earnings last quarter and revealedd an EPS of just $3.44 (vs. $5.14 expected) last evening. Revenue missed, too, ($23.2 billion reported vs. $23.59 billion expected), albeit not as much. The company withdrew its full-year 2023 guidance, too, while the CEO called into question the state of the global economy.
"Global volumes declined as macroeconomic trends significantly worsened later in the quarter, both internationally and in the U.S.," said CEO Raj Subramaniam.
"While this performance is disappointing, we are aggressively accelerating cost reduction efforts."
Subramaniam was then interviewed this morning by CNBC's Jim Cramer. When asked if he believes a global recession is on its way, Subramaniam provided a very bearish response.
"I think so. But you know, these numbers, they don't portend very well," Subramaniam said.
"I'm very disappointed in the results that we just announced here, and you know, the headline really is the macro situation that we're facing."
Subramaniam, along with other industry leaders, expected shipping volumes to increase as the world emerged from Covid. But the CEO said the opposite happened instead.
"Week over week over week, that came down," Subramaniam explained.
"We're seeing that volume decline in every segment around the world, and so you know, we've just started our second quarter," he said.
"The weekly numbers are not looking so good, so we just assume at this point that the economic conditions are not really good."
Subramaniam concluded:
"We are a reflection of everybody else's business, especially the high-value economy in the world."
FDX shares were down a whopping 22% through noon, measuring the stock's largest ever single-day decline.
The transport industry is certainly an economic "canary in the coal mine" as Subramaniam suggested.
If transport stocks cut earnings guidance, that inevitably leads to similar behavior from other non-transport companies down the road. The entire market could soon receive a major earnings "haircut" as a result.
It was a "horrible, miserable report," according to Vital Knowledge founder Adam Crisafulli, who dissected FDX earnings on Twitter.
"It's a bit strange to hear $FDX speak so negatively following… conference presentations when no one else hinted at an environment like this. .. However,.. investors should assume EPS estimates across the board are at risk."
And that, more than anything, is why stocks fell so much this morning. Crisafulli's right in that FDX's report (plus Subramaniam's interview) came as a bit of a shock. Analysts had been warning of a major earnings slowdown at some point but didn't expect one of America's key industries to "break" so early on into the Fed's hiking cycle.
The Federal funds rate is only 2.50%. Investors expect rates north of 4.00% within the next few months. If the global economy is grinding to a halt with rates still relatively low, what will happen when they nearly double?
Nothing good, obviously, and that's setting up the next rate hike (coming 9/21) as an even bigger event than it was prior to FDX's earnings gore. A lower-than-expected rate hike (50bps or less) would probably spark a major rally. 100bps, on the other hand, could drive stocks into a "flash crash" rivaling the post-Jackson Hole meltdown from late August, confirming that the bear market is truly here to stay.