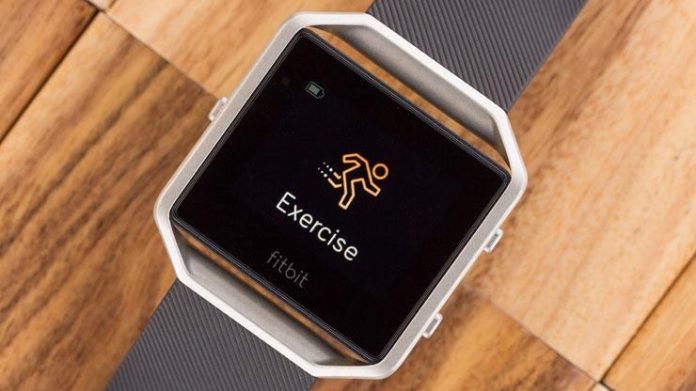 Over the last few years, we as humans have become absolutely obsessed with data. And no, I don't mean the gray-skinned, yellow-eyed android from Star Trek.
I'm talking about data, as in the information collected for various uses. Whether that's running high-level analysis on a company's financials or simply keeping track of your weekly "screen time," the fact is that we're living in an increasingly data-driven society.
And within the last decade, corporations have been more than happy to leverage the world's thirst for information. Turning vast quantities of numbers into profits, big data has quickly become big business.
But there's also another side to it – "small," personal data. The kind of stuff you don't want the whole world knowing about. Like how many calories you're consuming, or how often you work out.
Fitbit Inc. (NYSE: FIT), the stock we're examining today, collects that information with their famous fitness tracking devices in hopes of improving the lives of their customers. When Fitbit fitness trackers hit store shelves in 2009, they became an instant hit.
Suddenly, scores of consumers wanted to get in shape, helped along by the Fitbit's digital "nudge" to be more active.
Six years later, in 2015, the company went public, raising $732 million at $20 per share. Fitbit's stock hit its all-time high ($51) just two months later, before crashing back down to earth. Since then, it's only gotten worse. As of right now, FIT trades at just $3.79 per share.
And based on what the stock has done in late September/early October, it could drop even further.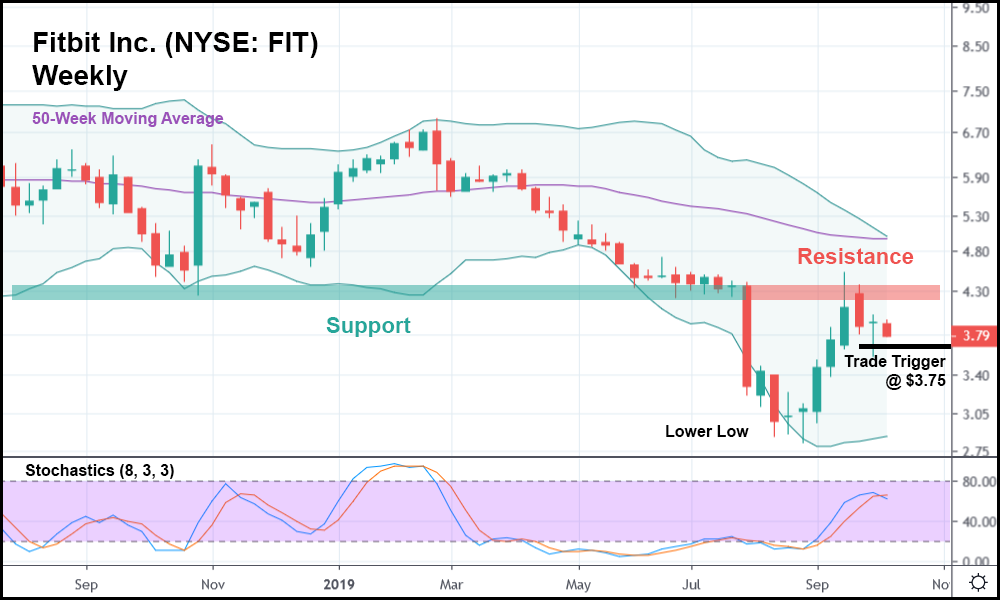 In the weekly candlestick chart above, you can see that FIT had a major downside breakout a few months ago. Share prices recovered after hitting the lower Bollinger Band (BB), but eventually bounced off resistance (which was support before the breakout) before selling off again. Now, FIT's in dangerous territory. The 50-week moving average is sloping downwards (slightly), and the current weekly candlestick is trading below the last two.
Should FIT drop below this week's low (or whatever it is on Friday when the candlestick closes), it might make sense to go short, even though FIT's already taken a huge beating.
A lower low, strong resistance, and relatively high stochastics all suggest that this stock has room to fall. If FIT sets another lower low from here, it would hit another all-time low, potentially cratering as bulls jump ship.
I usually don't consider shorting stocks that are circling the drain (like FIT is currently doing), but in this case, we have plenty of evidence that points to an even greater collapse.
That's bad news for value-seeking investors eyeing a FIT recovery. But for nimble, short-term traders, it's just another opportunity to snatch some low-hanging gains.