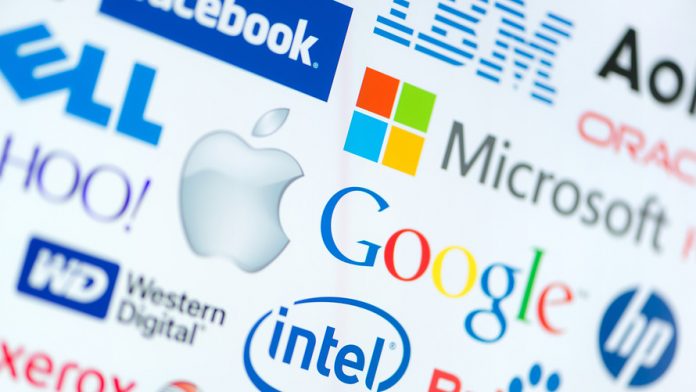 Dow industrials down, tech stocks up. That was this morning's trend as the market's worst month since March 2020 drew to a close. Tech shares boosted the Nasdaq Composite in response to bullish calls from Wall Street. Citi upgraded its outlook on both Netflix (NASDAQ: NFLX) and Spotify (NYSE: SPOT), causing each stock to jump higher at the open.
Other tech stocks impressed, too. Apple (NASDAQ: AAPL) and Microsoft (NASDAQ: MSFT) continued their recoveries that began on Friday. Amazon (NASDAQ: AMZN) was up as well following a steep decline earlier in the month.
Overall, the S&P traded for a moderate gain, which was a great sign for bulls given how poorly the last few weeks have gone.
"Mostly, this week will be all about whether the correction low is already in or whether last Monday's intra-day low is again challenged and breached," explained Leuthold Group chief investment strategist Jim Paulsen.
"The longer the S&P stays above last Monday's low or moves even further away on the upside, the more that calm will return, and fundamentals may again start to dominate emotions in driving the market."
Aiding bulls is the fact that nearly every one of the market's major players is hedged for a crash. Fearing a rate-driven plunge, banks loaded up on bearish positions seeking protection. But if equities rally into February, those same banks are expected to cover their shorts en masse, leading to a potential short squeeze that may even take stocks to new heights.
Don't forget that last week, a mysterious trader single-handedly reversed sentiment by selling a massive number of puts. This effectively halted last Monday's correction and led to an intraday rally of epic proportions.
If it's clear that another uptrend is underway, this put seller may sell additional puts in order to capitalize on the bullish momentum, hastening the short squeeze in the process. This is the kind of thing that technical analysts live for: a sudden downturn followed by a face-ripping rally, easily identified with technical trading indicators.
But fundamental analysts would also be able to rationalize an early February rally after AAPL and MSFT both posted huge earnings "beats." Up until these Big Tech names reported, it was a bit of an underwhelming earnings season.
Now, though, the stage is set for a short-term upswing. That doesn't mean stocks will continue to climb into March as a rate hike approaches, or that a post-February FOMC meeting selloff is avoidable.
Short-term traders aren't necessarily interested in a longer-term uptrend, though, and they really shouldn't be. Anyone who called the recent correction made out with some impressive bearish gains. And if the bottom has truly been reached, bullish rewards await anyone willing to go long in the coming days.
Tech stocks seem the most likely to outperform given that they sold off so severely this month. Dow shares, by comparison, should lag.
But all three major indexes are likely to rise if the highs of today's trading session are eclipsed. Especially as an enormous wave of shorts – all put on by hedge-happy Wall Street banks – simmer beneath the market's surface, serving as potential "kindling" for the next bullish bounce.