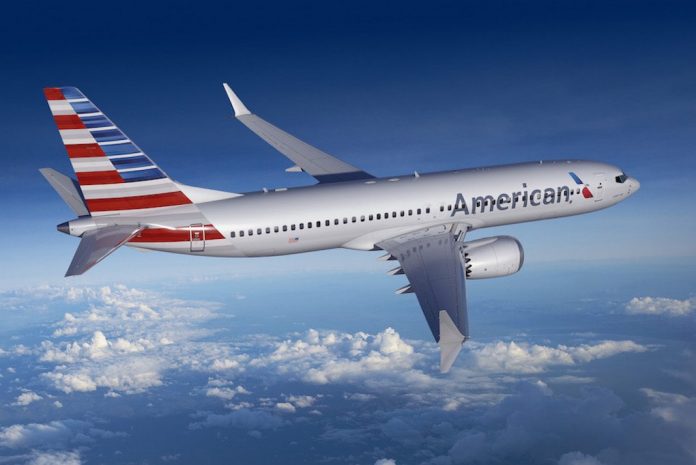 Stocks fell again today as yields spiked this morning, hitting new post-pandemic highs in the process. Goldman Sachs (NYSE: GS) also reported a major earnings "miss," souring investors on bank stocks even further after JPMorgan (NYSE: JPM) disappointed shareholders on Friday. This set a bearish tone for the current earnings season that's only intensified in the wake of Goldman's underwhelming revenues and forward guidance.
"Recent economic data is further confirming the economy is indeed slowing due to omicron. Retail sales, consumer confidence, industrial production, and the Empire State manufacturing all told a similar story, our economy is slowing and worries are growing," said LPL Financial's Ryan Detrick.
"This isn't the end of the world though, as we expect any near-term slowdown of output to simply be pushed back to further quarters once the Omicron worries subside."
And though bank stocks dragged the Dow lower, the Nasdaq Composite endured the worst losses on the day. Tech shares were hammered by surging rates as the 10-year Treasury yield notched a new post-pandemic high at 1.856% as did the 2-year Treasury yield at 1.03%.
"The bond market is continuing to price in a more aggressive policy tightening by Federal Reserve based on still-high inflation and the Fed's more hawkish guidance," explained Oxford Economics chief economist Kathy Bostjancic.
"A fairly aggressive Fed tightening path will lead to somewhat lower valuations as economy-wide growth should slow as the Fed tries to soften the pace of demand."
Few tech stocks were spared in the selling. Tesla (NASDAQ: TSLA) and Amazon (NASDAQ: AMZN) both fell 2.5%. Facebook-parent Meta Platforms (NASDAQ: FB) dropped almost 4% through noon.
But the next group of "biggest losers" could be tied to either the airline or wireless industries. It all has to do with the upcoming 5G nationwide rollout and its impact on commercial planes, which could ground thousands of flights in the next few weeks.
The reason being that 5G signals operate on a similar wavelength as those used by altimeters, which measure the distance between airplanes and the terrain beneath them. 5G signals have the potential to interfere with altimeters because of this.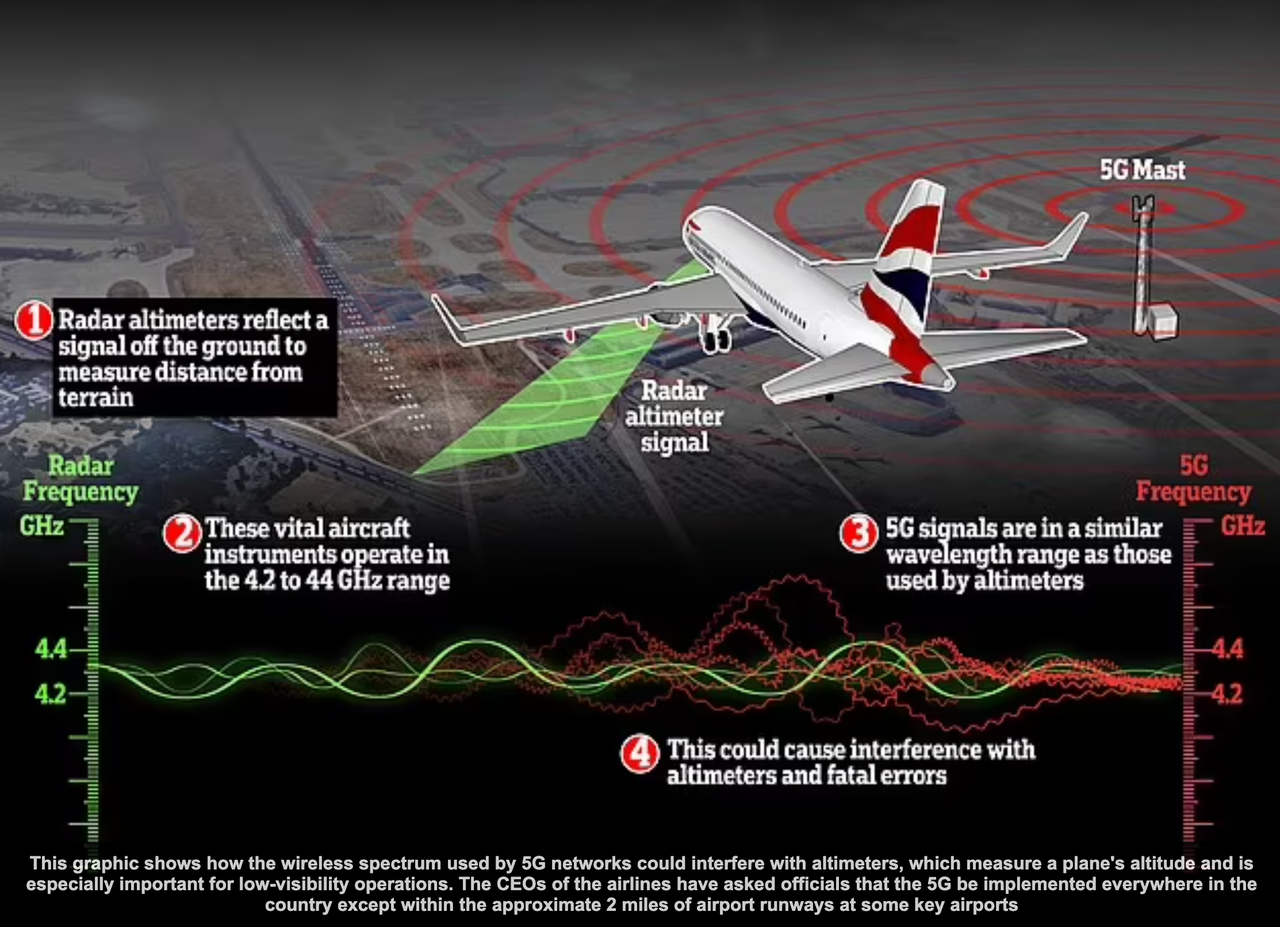 The FAA recently cleared most commercial planes for ultra-low visibility landing (when altimeter use becomes even more important) near 5G towers. On Sunday, however, Airlines for America, a group of airline lobbyists that represent Delta, American, Southwest, UPS, FedEx, and others, released a statement saying that the group remains concerned about disruptions to existing flight schedules due to poor weather conditions provoking more ultra-low visibility landings than usual.
"Even with these new approvals, flights at some airports may still be affected. The FAA also continues to work with manufacturers to understand how radar altimeter data is used in other flight control systems. Passengers should check with their airlines if weather is forecast at a destination where 5G interference is possible," Airlines for America said.
The group believes that over 1,100 flights and 100,000 passengers could be subject to delays or cancellations each day.
"Unless our major hubs are cleared to fly, the vast majority of the traveling and shipping public will essentially be grounded," the airline lobbyists said.
"The ripple effects across both passenger and cargo operations, our workforce and the broader economy are simply incalculable […] To be blunt, the nation's commerce will grind to a halt."
If the lobbyists are right, this could make the ongoing supply chain issues in the US far, far worse.
The White House said this morning that it would work with airlines, wireless providers, and federal agencies to settle the dispute.
"The administration is actively engaged with the FAA, FCC, wireless carriers, airlines, and aviation equipment manufacturers to reach a solution that maximizes 5G deployment while protecting air safety and minimizing disruptions to passenger travel, cargo operations, and our economic recovery," a White House official said.
The 5G rollout is supposed to begin tomorrow, but if the White House delays it, 5G stocks could face some short-term pain. Verizon (NYSE: VZ) and AT&T (NYSE: T) likely have the most to lose should Biden delay the rollout.
On the other hand, if the White House allows the wireless companies to plow forward, airlines could see their share prices drop instead if flights are canceled. This outcome could also impact the broader market assuming Airlines for America is right and poor weather causes significant backups at America's major airports.
For bulls, the best outcome likely involves a 5G rollout delay. The alternative would arguably be a bearish impulse for the majority of the market, and at a very inopportune time with the S&P trading near its recent lows.