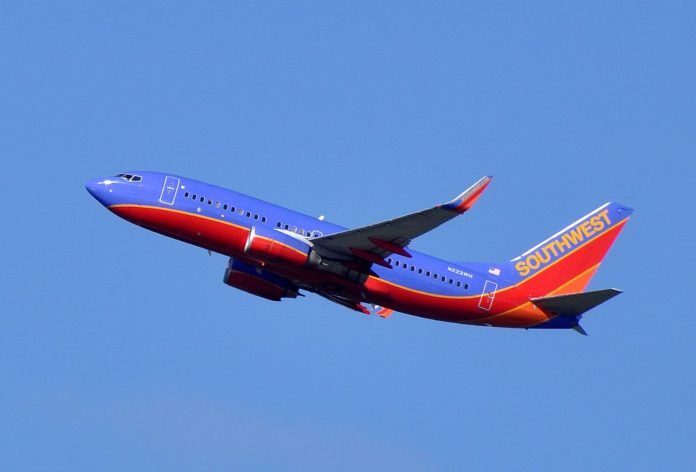 Stocks are flat and Southwest Airlines (NYSE: LUV) just grounded hundreds of flights after already canceling roughly 2,000 over the weekend.
We've long talked about the prospect of a full-blown market crash. Since the Covid pandemic began, it was safe to assume that the Fed would trigger an equity collapse (at some point) when it started to seriously taper asset purchases.
Now, though, it seems that the coming vaccine mandate might do the job instead. Rumors of a "pilot strike" reverberated through the mainstream financial media this morning after Southwest COO Michael G. Van de Ven made comments in a video intended for company employees.
Van de Ven said that the airline was still short on workers, and in particular, flight crews.
"We need more staffing cushion for disruptions," he explained to Southwest workers, before adding that company leadership "cannot tell you we are out of the woods."
LUV shares unsurprisingly sunk at the open this morning. Southwest claimed yesterday that erratic weather was to blame for the cancelations. Following Van de Ven's statement, it's clear that was simply not true.
And though no formal strike (or "sick-out") has been declared by Southwest employees, that's essentially what has happened. Flight crews and air traffic controllers pooled their sick days, opting to use them all at the same time.
In recent weeks, pilots for major airline carriers posted videos on social media threatening resignation over the vaccine mandates. This weekend's protest may be just the first phase of a longer campaign against these mandates.
"I've been an airline pilot for 18 years and now I'm facing an ultimatum," said one pilot in a self-shot video on social media.
"Not a choice, but an ultimatum. I've been told that in order to continue my career as an airline pilot, I must be vaccinated."
As evidenced by this weekend's cancelations, thousands of other pilots feel similarly "boxed-in" by Southwest.
The question now is whether additional strikes will emerge within the ranks at Delta (NYSE: DAL), American (NYSE: AAL), and others. The trucking, railroad, and shipping industries are potentially at risk as well.
This is extremely hazardous for bulls as mass "sick-outs" would undoubtedly grind the entire US economy to a halt. The post-Covid labor recovery would suffer a devastating setback, too. This assumes, of course, that President Biden sticks to his guns and actually enforces his proposed mandate.
Biden set a November 22nd deadline for federal employees to get vaccinated back in mid-September. If OSHA approves Biden's request, a similar deadline seems likely for corporate America…
…Right around the same time the Fed is expected to start tapering.
The "perfect storm" of bearish conditions has only become "more perfect" over the last few weeks as a result. That should have bulls feeling very nervous if anti-mandate sentiment spreads further among America's major transportation and logistics providers.
Until it becomes a bigger issue, however, dip-buyers don't have any real reason to bail just yet. Not unless Delta pilots stop showing up for work and the White House moves ahead with the mandate, anyway, disregarding the major impact it would have on the economy.