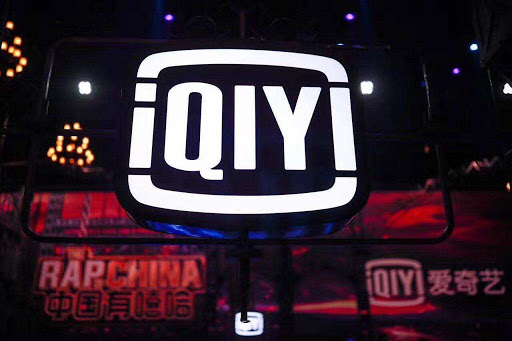 After a strong start to the week, stocks are bending slightly lower. The Dow, S&P, and Nasdaq Composite all stumbled today, but remain within reach of last week's high.
Investors seem to realize that the market had one of its worst first quarters in history. Treasury yields are falling, driving down bank stocks like JPMorgan (NYSE: JPM) and Bank of America (NYSE: BAC), two typical recovery leaders.
To most analysts, it's unfamiliar territory.
"As we conclude an unforgettable March and 1st Quarter today, the market seemingly has drifted (spiked) to no man's land," Frank Cappelleri, executive director at Instinet, wrote in a note.
"For what it's worth, April has a better track record on average (+1.7% the last two decades, with a 75% win rate). It, too, has tended to do better in the final two weeks."
Others, like Mark Hackett, Nationwide's chief of investment research, aren't sold on a rally quite yet.
"Last week's double-digit gain for markets was a welcome relief rally, though market bottoms are rarely as clean as this one has been," he said.
"Markets will need to reflect more traditional interactions before confidence in a bottom can be reached."
Lauren Goodwin, economist and portfolio strategist at New York Life Investments, feels similarly.
We anticipate that market volatility will resist until liquidity, credit, and health risks have demonstrably passed," she said.
"With major policy stimulus now in place in the U.S., we expect grim health and social news to dominate the next couple of weeks."
And if "grim" is what we get, then traders need to find stocks to short. Preferably ones that have major "collapse" potential.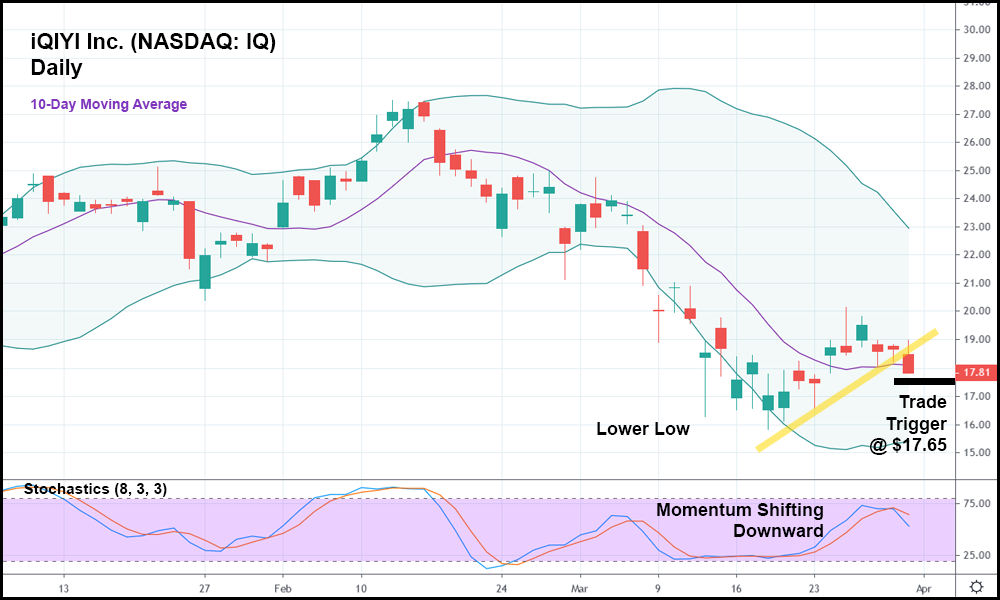 iQIYI (NASDAQ: IQ) has had a rough COVID-19 outbreak, much like every other stock. IQ shares have stagnated since failing to bounce off a lower low last week. Today, the stock tumbled below its minor bullish trend (represented with the yellow trendline).
A setting of a lower low, a stochastics downturn, and a close below the 10-day moving average all suggest that IQ's headed south.
For that reason, it might make sense to go short on the stock with a trade trigger of $17.65. From there, even if IQ doesn't fall below its recent low, it would still result in an 11% drop at the low – more than enough to generate a solid gain.
If stocks are set to plunge, IQ could easily be one of the "biggest losers." That's bad for shareholders who bought the dip.
For traders, though, it's just another opportunity to scoop up some rapid-fire returns.