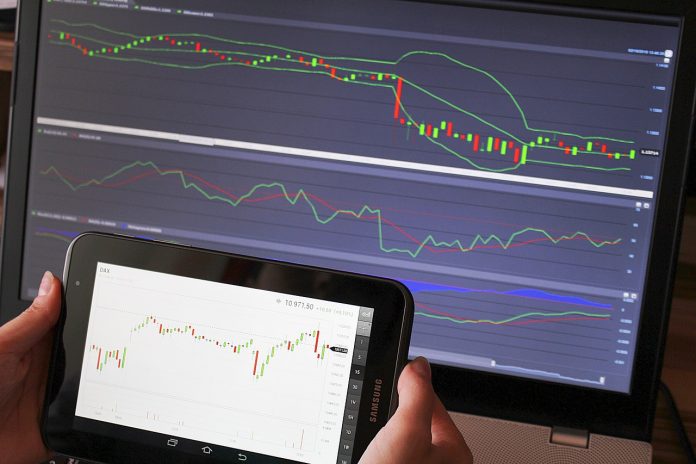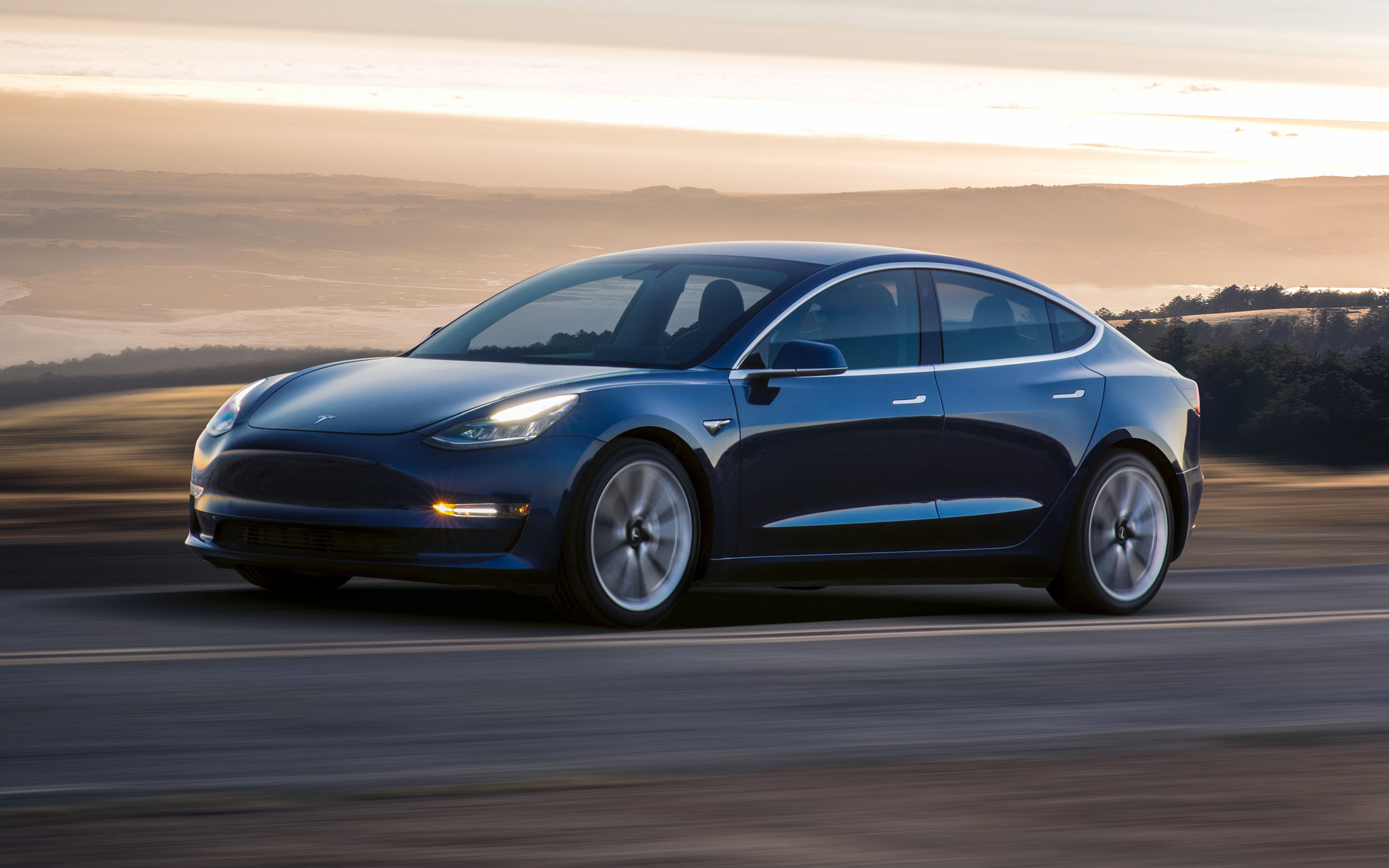 After an absolute barrage from the media, current investors, the SEC, and even his own board of directors, Elon Musk can now proudly say that his Tesla (NASDAQ: TSLA) Model 3 is the best selling sedan in the United States for the month of August.
Yes, you read that correctly, and no – it isn't a typo.
Tesla and Musk both endured harsh criticism over the last few months as the company went underwent "production hell" trying to ramp up to meet consumer demand for new Model 3's. But through all the trials and tribulations, it looks like it may have all been worth it in the end – even if the CEO got a few black eyes along the way.
Armed with a true "mass market" car to sell in the United States (finally), Tesla is en route to a record setting third quarter. And after the last earnings report, a profitable quarter certainly looked possible for the automaker in Q3, driven by Model 3 sales.
However, I don't think anyone expected things to go this well for Musk's company, this fast.
In terms of total units sold, the Model 3 sits at the bottom of the top 5 for the month of August: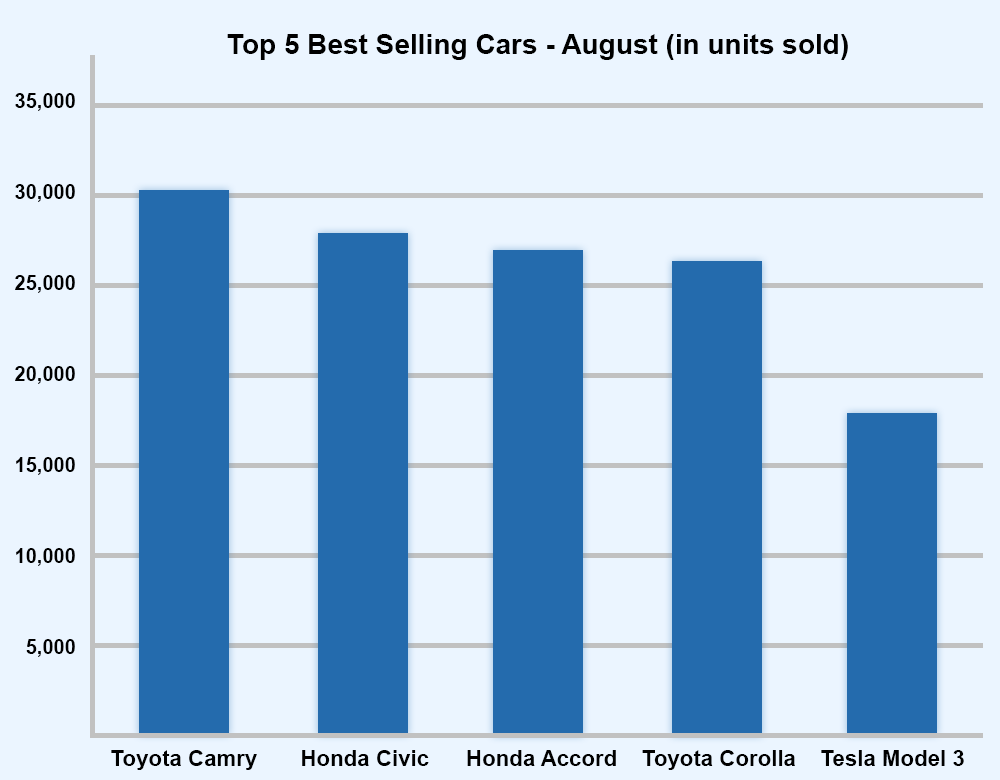 However, unlike the rest of the cars on that list (which does not include SUVs or trucks), the Tesla offering is a much higher end (and higher priced) vehicle.
As a result, the Model 3 dominated August in terms of revenue – claiming the top spot with ease: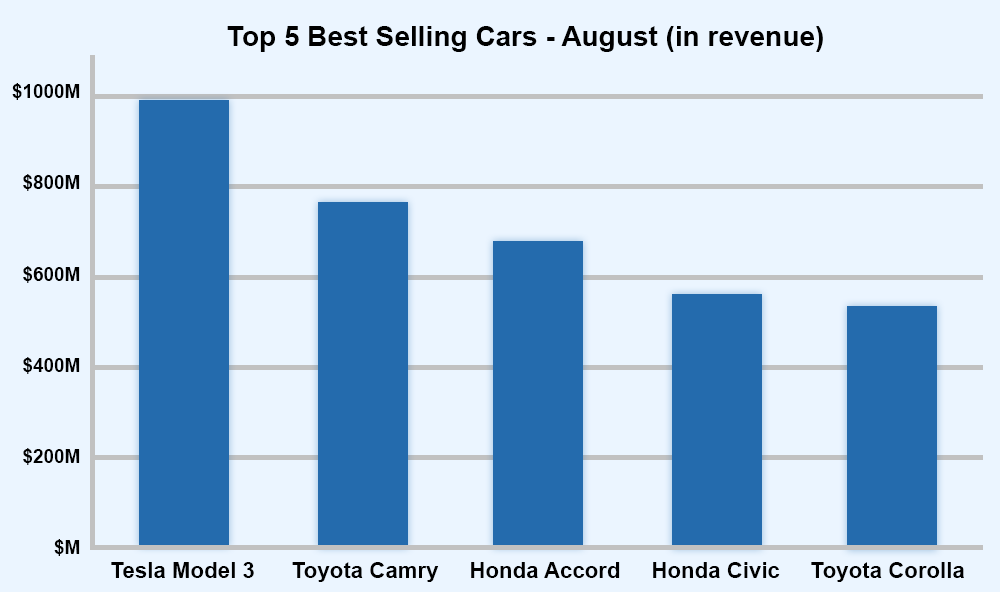 But that's not all.
Tesla's Model 3 didn't just beat the competition in revenue, it straight up dominated the luxury car market as well. The new electric sedan out-sold some brands entirely (excluding their SUV offerings), like BMW, Mercedes-Benz, and Audi.
Many auto industry experts consider these luxury brands to be the true competitor of the Model 3, as its current starting price of $49,000 puts the car into the low-end luxury range.
But that's the thing about the Model 3 – it's hard to put a finger on what category the car falls into. It's extremely high tech, eco-friendly, fuel efficient, practical (depending on where you live), and as stated before, luxurious with a moderate price tag.
Because of that, Tesla may have found their first true "market breaker", and based on what we've seen with the sales figures from August, I would tend to agree with that sentiment.
As much fun as it is to talk about Musk's recent accomplishments, though, I'd also like to look at what TSLA has done over the last few weeks on the charts: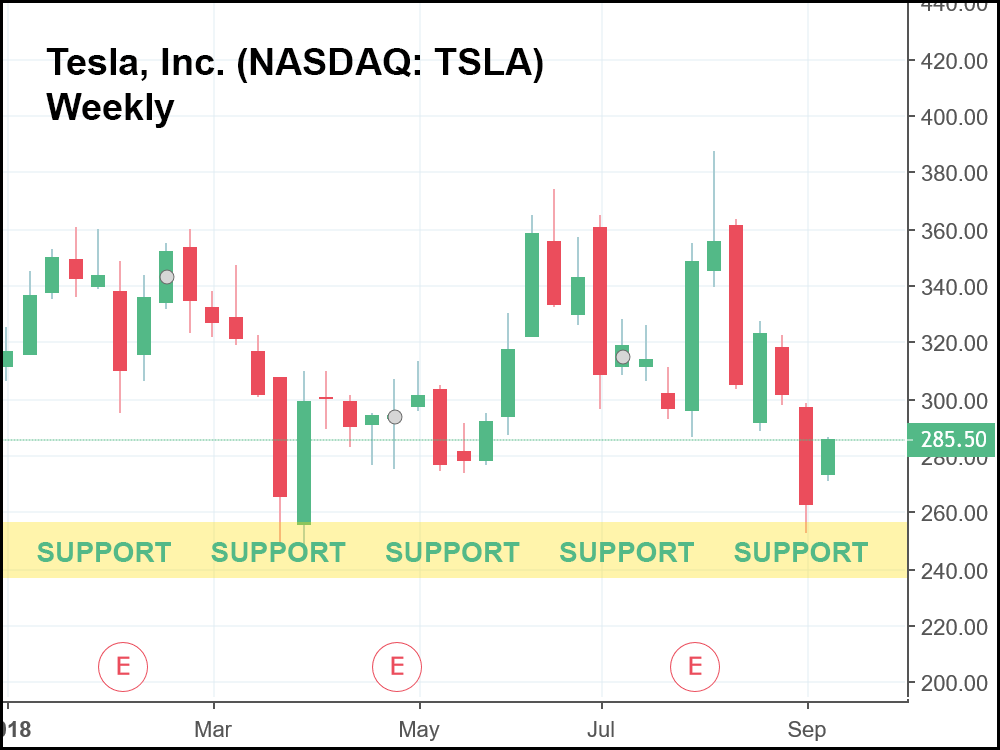 You can see that clear as day, there is a strong line of key supportthat has now been touched upon twice. It was set back in late March/early April when Tesla shares plunged, and it's been hit yet again after a long tumble that was kicked off by Musk's "going private" tweet fiasco.
But because TSLA has now "double bottomed", and a wave of positive energy seems to be on the horizon following record-setting sales numbers, it wouldn't surprise me at all to see a continued move back up.
Provided that Elon Musk doesn't post anything too provocative on Twitter, of course.