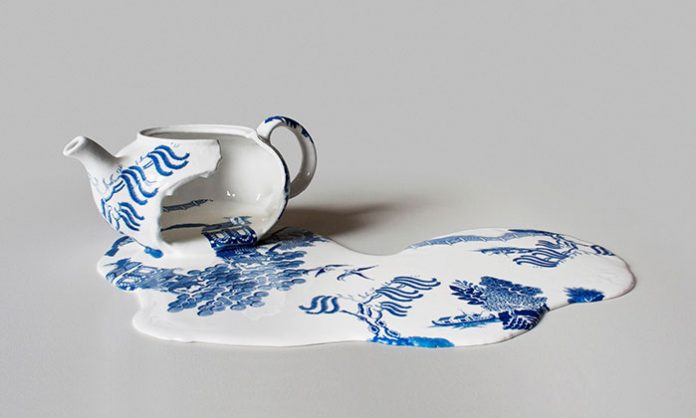 Just one day after letting its currency fall to a 10-year low (in terms of U.S. dollars), China has stabilized the yuan.
It's a perplexing change of strategy that has analysts scratching their heads…
…And investors smashing the "buy" button pre-market.
Dow futures erupted immediately after the Chinese central bank announced plans to bring the yuan back to life, indicating a 200 point gain at today's open. With an official reference point north of 7 yuan per U.S. dollar (the current price), some economists see the reversal as an emergency maneuver from the Chinese.
If not a slight sign of weakness.
After all, China's economic growth slowed to 6.2% in the second quarter of 2019 – the weakest it's been in over 27 years. Demand both at home and abroad has faltered in the face of U.S. trade pressure.
A little stability in this case could be good for both sides of the trade war.
"Going forward, stabilization in the U.S./China trade war is now the most important key to broader market stabilization," wrote Tom Essaye, founder of The Sevens Report, in a note.
"If the escalation continues, that will cause a further pull-back, regardless of what the [Federal Reserve] is going to do. And, I say that because another 25 or 50 basis points of easing by the Fed won't materially offset a protracted and escalating trade war."
Don't get it twisted, though – China is facing some serious strife, economic and otherwise. The swine flu is still running the country ragged and a weak yuan, while increasing exports, has China going back to its old ways.
Before it became an economic rival to the United States.
For the Chinese, devaluing the yuan is a double edged sword. Yes, it will likely boost exports, China's economic calling card and something that the U.S. has hindered considerably since the trade war began.
But a weak yuan could set China back considerably should it remain unchanged – a concept that President Trump was more than happy to reiterate via Twitter.
"China dropped the price of their currency to an almost a historic low. It's called 'currency manipulation.' Are you listening Federal Reserve?" wrote Trump.
"This is a major violation which will greatly weaken China over time!"
The Treasury Department went so far as to designate China as a currency manipulator. In the grand scheme of things, it doesn't mean much, except that the U.S. has taken notice and doesn't like what it sees from the Chinese central bank.
But now, with a stronger yuan on the docket, that may change.
Or, it could simply serve as evidence for Trump to raise tariffs further.
For bulls, though, China's yuan readjustment will provide a nice reprieve one day after the market suffered its worst trading session of 2019.
"A more market-friendly China fix provided the first signal that the [People's Bank of China] is having a second thought about weaponizing the yuan," said Stephen Innes of VM Markets in Singapore.
"However, the fix is ambiguous enough to keep two-sided interest alive while still conveying a message to U.S. trade hawks that in no uncertain terms will China be a pushover if trade talks ever resume."
So, with a winning streak looking possible over the next few days, investors need to be careful about going "all-in" should stocks start a recovery. Yes, this could be a crack in China's economic armor.
But it also could be bait for the U.S. to attack with even more ferocity. If that's the case, you can be sure that uncertainty will once again rear its ugly head.
Regardless of whether the current offensive results in a trade war victory or not.