Trading is closed in the US for Memorial Day, but market tensions remain high nonetheless. Lawmakers seemingly made a deal over the weekend to lift the debt ceiling following weeks of negotiations. President Biden and House Speaker Kevin McCarthy were finally able to come to an agreement, but now investors are wondering whether the proposed debt ceiling bill will actually pass the House.
The reason being that many Republicans are unhappy with how much McCarthy caved on Democrat demands. The bill seeks to raise the debt ceiling by roughly $4 trillion for two years (vs. the original Republican vision of $1.5 trillion) and it doesn't reduce spending outside of fiscal year 2024. Instead, McCarthy seemed happy to simply place a cap just above the government's current discretionary spending level.
Democrats weren't universally enthused with the agreement, though. Rep. Jim Himes (D-CT) said that "none of the things in the bill are Democrat priorities."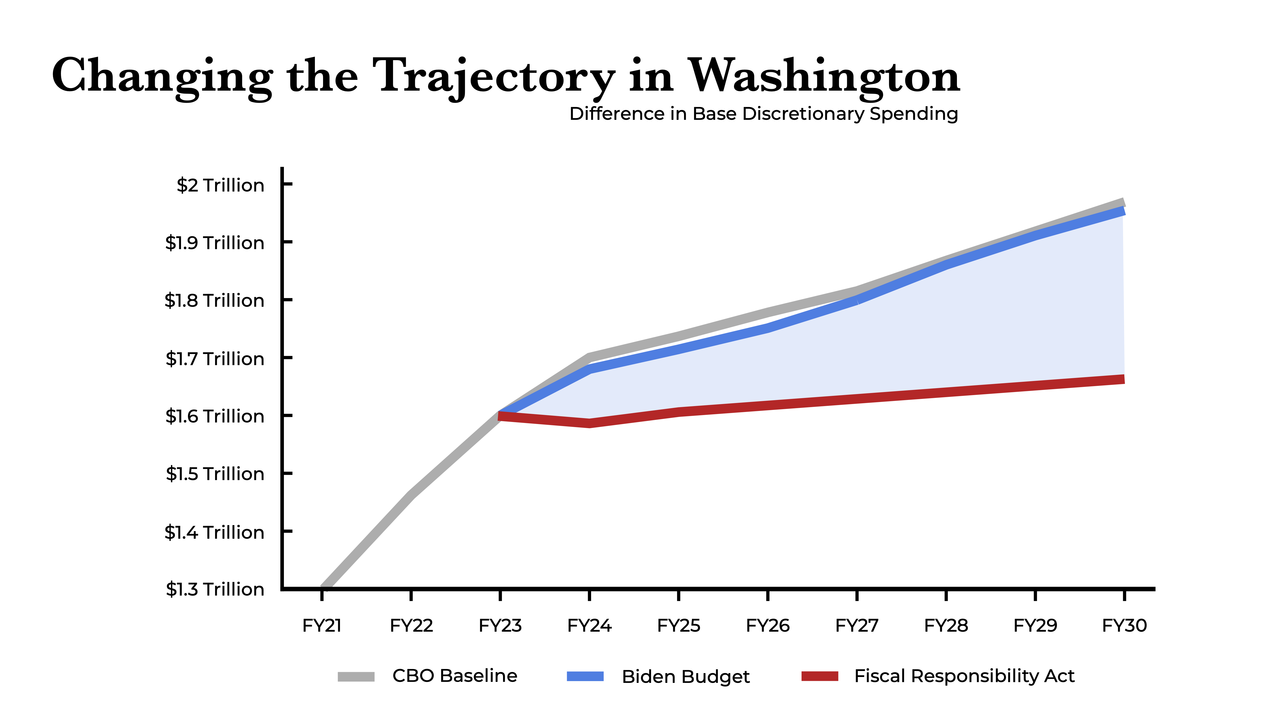 McCarthy provided the above image, declaring the deal a "big win" for Republicans. But it really just keeps discretionary spending – spending done through appropriations acts – at nosebleed levels and well above pre-Covid spending.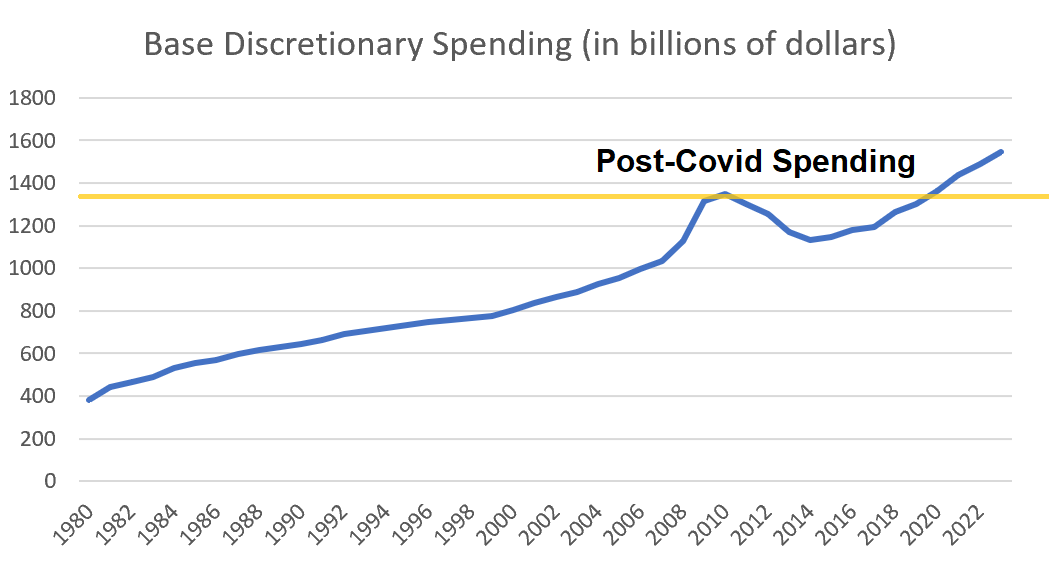 Note that following the Global Financial Crisis in 2008, base discretionary spending dipped to pre-crisis levels as the global economy stabilized. Spending then trended higher again through 2020 before Covid hit and it continued higher still. From a discretionary spending perspective, McCarthy's deal seems like sort of a "win" in that it slows the spending uptrend.
But Republican critics would argue that discretionary spending over the next four years should instead resemble the period spanning 2009-2014.
In other words, it should be going down, not up, as the US is now well clear of Covid.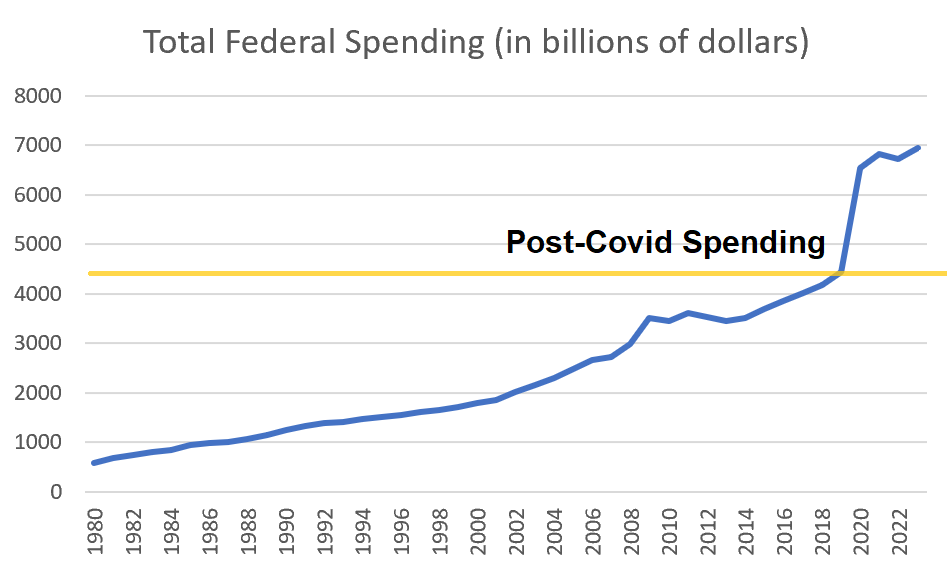 Though there was no noticeable bump in post-Covid discretionary spending, total spending surged. Capping discretionary spending will have little impact if "mandatory" spending (and we use that term loosely) does not come down.
From 2009-2014, when discretionary actually decreased substantially, total spending simply flatlined. McCarthy's agreement to simply slow spending is unlikely to halt total spending in a material way.
"We let government grow, but at a slower rate," McCarthy said about the deal yesterday morning.
And so, with a bill that completely misses the mark for many House Republicans, McCarthy's deal is likely dead in the water when it comes time for a vote this coming Wednesday.
When the market opens back up for trading tomorrow, it's likely to be a wild session. Treasury Secretary Janet Yellen has modified her previous "X-Date" threat of June 1st to June 5th, and if we cross into June without a successful debt ceiling bill, expect Treasurys to crater even more than they already have.
Wednesday marks the last day of the month and it doesn't look like McCarthy will be able to sell holdout Republicans on his bill. Traders know this and markets will react accordingly, likely plunging stocks back into a sideways, choppy pattern once more.