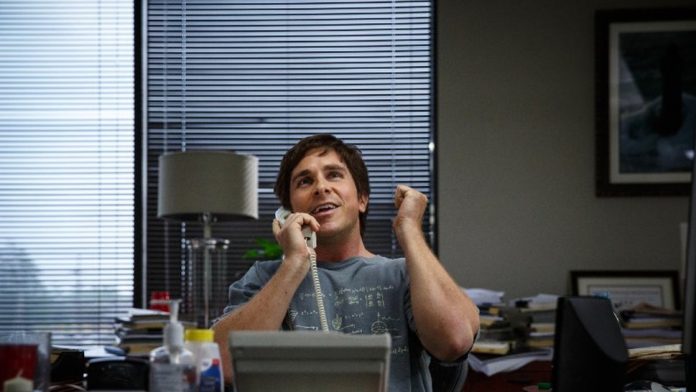 Michael Burry, an investor famous for his bet against the housing market in The Big Short, has revealed his next "big" move:
Going long on GameStop (NYSE: GME).
"[GameStop's] balance sheet is actually in very good shape," said Burry in a phone interview with Barron's on Wednesday.
"I believe they will have the cash flow to justify a much higher share price."
Played by Christian Bale in the The Big Short, a movie based on Michael Lewis' best-selling book of the same name, Burry's eccentric mannerisms and outside-the-box thinking became well-known with millions of cinephiles.
In the film, he's shown to be one of the first investors to short subprime mortgages via credit default swaps – something that the movie portrayed 100% accurately.
But what it skimmed over was just how much of a recluse Burry truly was and continues to be. Yes, in the film, he's seen barricaded in his office.
However, Burry's isolation goes far beyond that.
He almost never releases any commentary and seldom speaks with the press, despite being a "celebrity" investor.
That's why his phone interview with Barron's today is such a special occasion. Rarely does anyone get Burry's take on the market.
Let alone his strategy for a particular stock.
As of this morning, though, Burry's showing his hand.
His firm, Scion Asset Management, recently sent a letter to GameStop's board, begging the company to execute a pre-authorized $237.6 million share buyback. Scion currently owns 3 million shares of GME (roughly 3% of shares outstanding) and has grown concerned about GameStop's rapid devaluation over the last year.
GME shares are down a whopping 72% in 2019, scorched by poor earnings reports and an inability to compete in an increasingly digitized marketplace. GameStop, which sells video games and video game accessories in brick-and-mortar stores, is a "dinosaur" by industry standards.
Gamers these days would prefer to simply make their purchases online, downloading games digitally from the comfort of their own home.
No waiting in lines, no dealing with traffic, and especially no face-to-face interaction with pushy video game salesmen – the last of which GameStop has become notorious for.
But Burry says that investors are overly pessimistic about GameStop's future, particularly in regard to how the company will compete when the next generation of video game consoles hit the market.
They'll still have optical disk drives, meaning that the consoles will be able to play video games on physical discs purchased from brick-and-mortar locations.
"[Next year's consoles are] going to extend GameStop's life significantly," Burry said.
"The streaming narrative dovetailing with the cycle is creating a perfect storm where things look terrible. [But] it looks worse than it really is."
He continued, saying that 90% of GameStop's 5,700 locations are currently cash-flow positive. Investors seem to think that the company is hemorrhaging cash – a belief that's simply not true.
"We're at low tide on the cash balance," Burry noted, before adding that "the balance sheet checks out for me."
What has him the most excited, though, is the fact that GME shares have dropped so sharply, making it a perfect time for GameStop to buy back its shares.
"Technical factors driving the stock to lows has created an opportunity for substantial buybacks at below private market prices," Burry proclaimed.
"There is no better use of capital [than buybacks]."
And as of this morning, Burry's interview has already made an impact. GME shares are up almost 8% at the time of writing and traded as high as $4.25 (a 20% gain) shortly after the market opened.
He was right about the housing market more than a decade ago, and he could very well be correct about GameStop's oversold position. However, going long on GME at this point as a retail investor might not make sense.
Share prices are still death spiraling, even in the wake of Burry's prediction.
Unless the market sees a few weeks of progress (gains), today's surprise "surge" could end up evaporating in a hurry.
Burning investors as they wait for GameStop to announce a buyback on the advice of an independent investing firm.