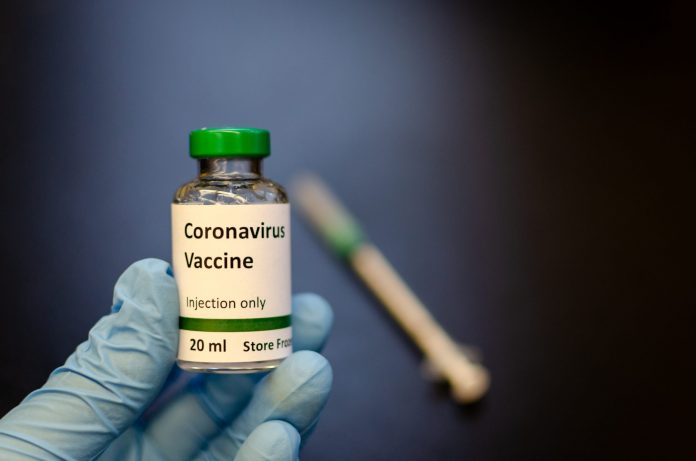 Tech rallied again today, pushed higher by way better than expected Salesforce (NASDAQ: CRM) quarterly earnings. CRM shares exploded for a 26% gain by the close, stunning analysts and shareholders alike. The Nasdaq Composite jumped 1.70% in response.
The S&P and Dow got in on the action as well, rising 1.00% and 0.30%, respectively.
It was another big trading session, and enough to put both the S&P and Nasdaq Composite well into "breakout territory." That may be exciting, but it also has stocks looking even more overbought.
"When you're coming off a major low, the first phase of the bull market is really strong, and you tend to get very extended," explained Keith Lerner, chief market strategist at SunTrust Advisory.
"[This] tends to be a period where historically you would start to consolidate some of the gains."
Market breadth – an area of concern among many investors – continues to get worse. The narrowing of equities has distanced Big Tech from the rest of the market, ultimately making the general indexes look stronger than they really are.
"If you cut through it all, this rally has really been about five or six stocks," Mark Travis, CEO of Intrepid Capital, said.
"I think it creates a bit of a smokescreen as far as what's really happening below the surface."
Arguably the biggest news of the day, however, was a press release from Moderna (NASDAQ: MRNA), stating that its coronavirus vaccine showed promising results in a group of patients aged 56 and older. MRNA shares gained 6.42% on the headlines, but didn't see as big a leap as many would've expected. In the past, vaccine developments pumped as high as 20% in a single day.
Today was all about tech, leaving MRNA with the scraps.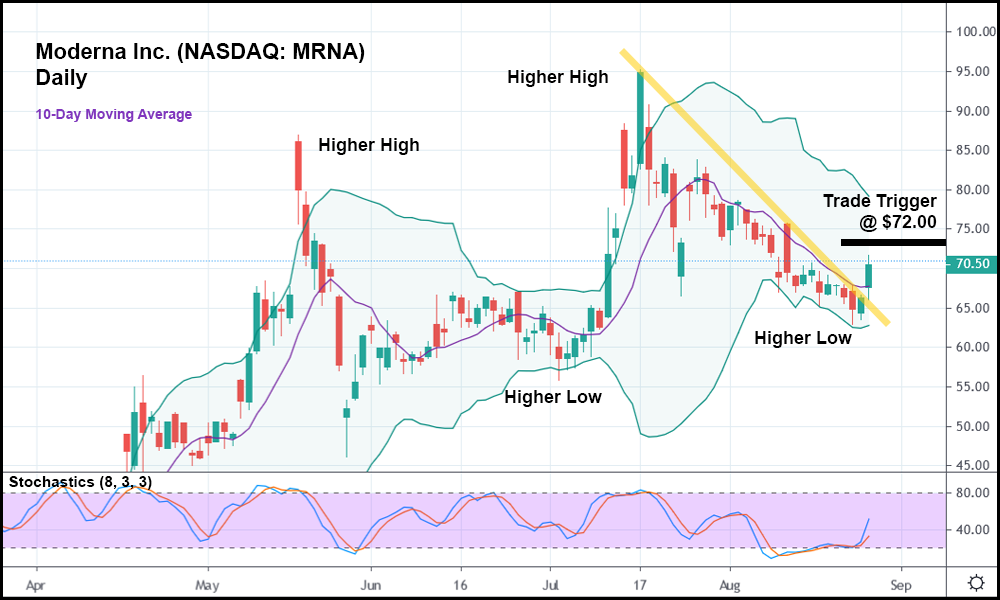 But that's quite alright, considering that MRNA has now formed a fantastic opportunity for a long short-term trade. The stock set a higher low with today's blast upward, crossing both the 10-day moving average and its minor bearish trend (represented with the yellow trendline) in the process.
Should MRNA shares trade above today's high, it might make sense to take the stock long with a trade trigger of $72.00.
Better yet, MRNA's been mostly uncorrelated with the general market. While other stocks soared, MRNA slumped. And over the next few weeks, it looks likely to make another stab at a new all-time high.
Which could still happen even if the major indexes stagnate, or worse, begin to tumble.