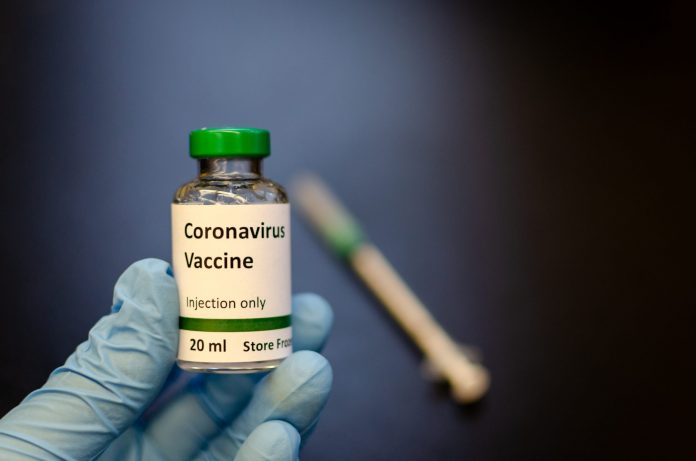 Look out Pfizer (NYSE: PFE), here comes Moderna (NASDAQ: MRNA).
That's right, just a week after BioNTech (NASDAQ: BNTX) and Pfizer announced their more than 90% effective Covid-19 vaccine, Moderna revealed one of its own.
And, according to the company, it's just as good, if not even better than what its competitors are bringing to the table. Moderna's offering is supposedly 95% effective and stable at "refrigerator temperatures" for 30 days, possibly putting it ahead of Pfizer's vaccine which needs to be kept at -94 degrees Fahrenheit, or cold enough to harden ice cream into a block of solid, "spoon-breaking" ice.
It's a major difference that, if accurate, could hasten its deployment greatly.
Unsurprisingly, MRNA shares rocketed as much as 12.48% higher in response to the news. The rest of the market is rising, too.
But even without Moderna's vaccine, the one from Pfizer and BioNTech might be enough to beat the coronavirus by this time next year.
"This winter will be hard. So, we will not have a big impact on the infection numbers with our vaccine in this winter," said Professor Ugur Sahin, co-founder of an CEO of BioNTech.
"If everything continues to go well, we will start to deliver the vaccine end of this year, beginning (of) next year. Our goal is to deliver more than 300 million of vaccine doses until April next year which could allow us to already start to make an impact."
Want more FREE research and analysis on the best "unseen opportunities" in the markets?
Sahin continued, adding:
"I'm confident that this will happen because there are a number of vaccine companies helping us to increase the supply and so that we could have a normal winter next year."
Are investors willing to wait that long? Today's gains suggest that, yes, they surely are provided that there's a proverbial light at the end of the Covid tunnel.
"[A vaccine] turns what could have been a prolonged crisis into something closer to a natural disaster (large shock, swift recovery)," wrote TS Lombard analysts Steven Blitz and Andrea Cicione in a note.
"Without an effective vaccine, current EPS consensus expectations (pointing to a return to trend by the end of next year) would be on the optimistic side. But with one, they may actually come to pass."
On its own, the U.S. economy appears to be recovering despite an uptick in coronavirus cases. Analysts have correctly stated that a vaccine would only fan the "comeback flames."
Especially with an additional chunk of stimulus still expected from Congress.
"It seems that investors are more focused on vaccine news and are willing to look past the near-term spike in cases," said Dan Russo, chief market strategist at Chaikin Analytics.
"If this becomes a cause for concern for investors, it will become apparent on the charts, and risk management will take over."
The name of the game from here on out will be infection totals, regional lockdowns, and how much bulls can take before they start selling.
It's been a news-driven market for the better part of a year, now.
That's not going to change any time soon. And until it does, investors may as well hold on and go along for the ride, right into the teeth of a Covid resurgence.
Frightening as that may be.