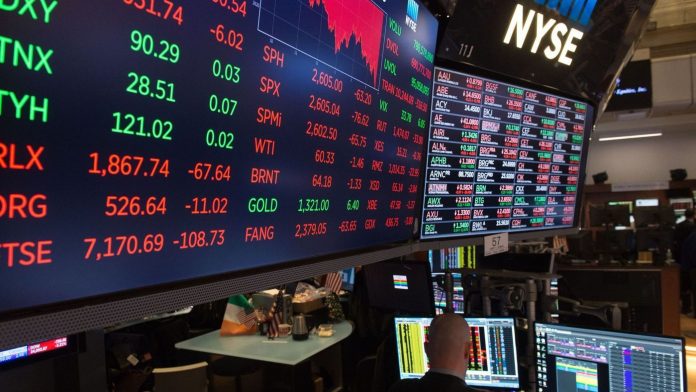 Elon Musk is at it again.
Thursday afternoon, the outspoken Tesla (NASDAQ: TSLA) CEO (and former chairman of the board) openly mocked the Securities and Exchange Commission via Twitter, just days after settling with the SEC over fraud charges.
In the obviously sarcastic tweet, Musk applauds a fictitious name change for the SEC, writing, "Just want to [say] that the Shortseller Enrichment Commissionis doing incredible work. And the name change is so on point!"

Tesla bulls who were dismayed by the tweet, fired back at Musk – arguing that further public outcries against the SEC continue to undermine investors who are long on the electric automaker. To which Musk replied, "Hang in there. If you are truly long-term, it will be fine."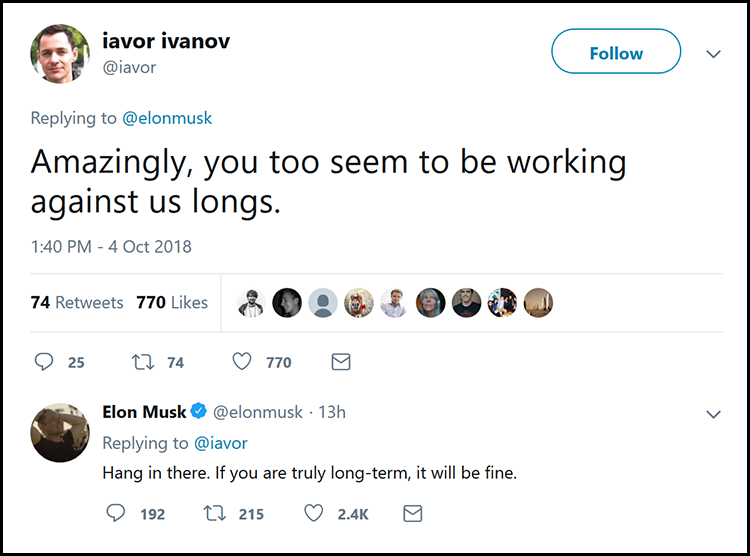 Want more FREE research and analysis on the best "unseen opportunities" in the markets?
More concerned investors piled on, encouraging Musk to re-evaluate his Twitter habits for the good of the company. In response, he doubled-down on his original statement after the market closed: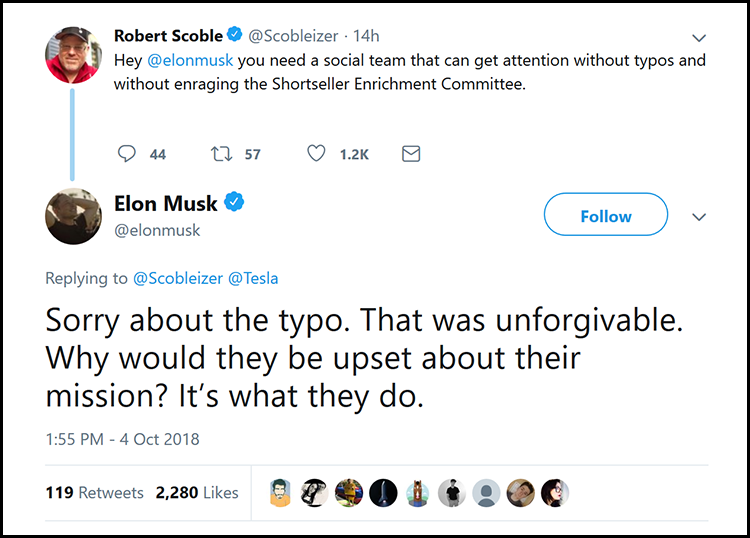 TSLA shares dropped 4.4% over yesterday's trading session, and an additional 2% after-hours following the tweet pictured above.
Musk is no stranger to controversy, and certainly made similar statements on Twitter over the last few years. But what has investors so worried is Musk's recent settlement with the SEC, which stripped him of his chairman title amid allegations that he committed fraud in an August 7th tweet about taking Tesla private.
In the now infamous tweet, where he claimed that funding had been secured to take his company off the market, the SEC claims that Musk had no intentions of actually doing so, and that he was simply trying to punish TSLA short sellers.
In the past (in response to his "funding secured" tweet that got him in trouble in the first place), he called them "jerks who want us to die", accusing bearish investors of spreading "negative propaganda":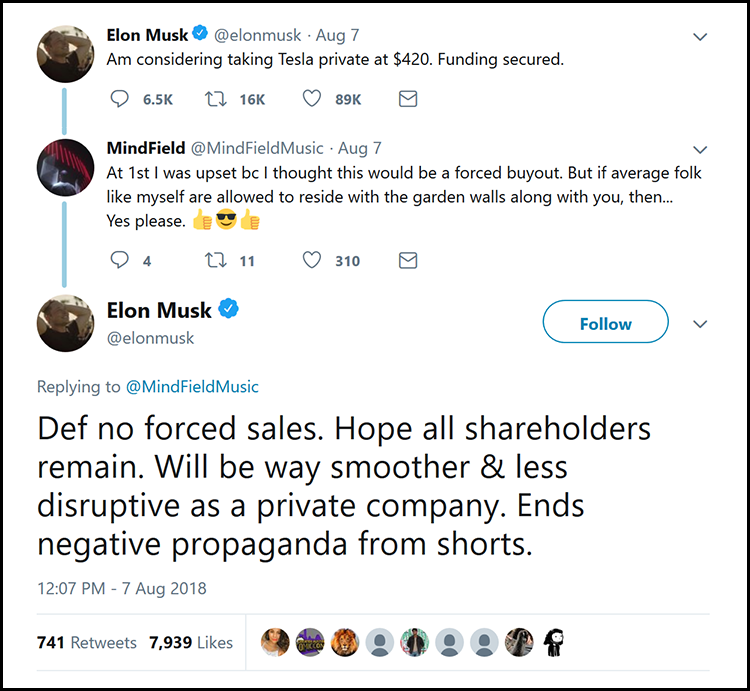 This increasingly hostile behavior, which has antagonized short sellers unabated for well over a year, finally came to a head last week when the SEC filed a complaint against Musk – resulting in the aforementioned settlement that now runs the risk of being dissolved in the face of Musk's continued disregard for authority.
His "funding secured" tweet about taking Tesla private from August 7th lost short sellers roughly $1.3 billion in one fell swoop, but if Musk isn't careful, he could lose his position as CEO just as quickly.
Part of his agreement with the SEC – which requires a committee of independent directors to vet any and all Tweets made about Tesla – will come into effect 90 days after the settlement takes place, so what we're getting right now is still 100% unfiltered Musk.
The federal judge overseeing the complaint has not accepted the settlement quite yet, though, and has ordered both the SEC and Musk to explain why their agreement is both "fair and reasonable" considering the circumstances.
Because of this, Musk has to be extremely careful about policing his Twitter activity until the settlement actually goes through. The SEC could withdraw their offer at any time before the final judgement has been submitted, and instead pursue the full removal of Musk from Tesla altogether.
Additionally, the judge could also suggest stronger penalties for Musk (who many thought got off nearly scot-free) if he continues to berate the Commission via tweet.
For Musk's legal team, this is an absolute nightmare, as any attorney will tell you that there is nothing worse than a client who helps to dig his own grave.
In the end, the person helping out short sellers the most is ironically Musk himself – and that can't be good for business, no matter how many Model 3s you rush out the door.