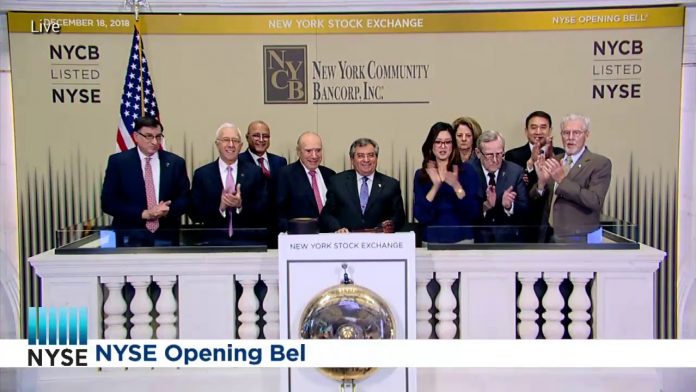 Does the "coronavirus crunch" have you feeling down? Can't blame you if it does.
The whole market's hurting, even today, after the major indexes dropped significantly in yesterday's trading session.
But don't get excited about a rebound rally quite yet. It looks like one's coming – eventually – once investors see a few positive coronavirus headlines.
Until then, stocks have more room to fall before reaching the "bottom" from last Friday. That means there could be another drop next week.
"Markets have not done well on Fridays because we are all expecting the situation to worsen over the weekend," said Andrew Slimmon, a senior portfolio manager at Morgan Stanley Investment Management.
A further collapse almost seems unbelievable given how far away equities are from their all-time highs, set just a few weeks ago.
It's a different world, now. Bullish complacency won't be enough to keep the market afloat if the coronavirus keeps shutting down economies.
"The magnitude of the sell-off in the S&P 500 so far has further to go," said Binky Chadha, Deutsche Bank's chief equity strategist, in a note today.
"In terms of duration, just two weeks in, it is much too early to declare this episode as being done."
Though most stocks are dropping, some have actually thrived during the chaos. And, no, I'm not talking about gold stocks.
I'm talking about New York Community Bancorp (NYSE: NYCB), a bank with 225 branches spread out across the United States.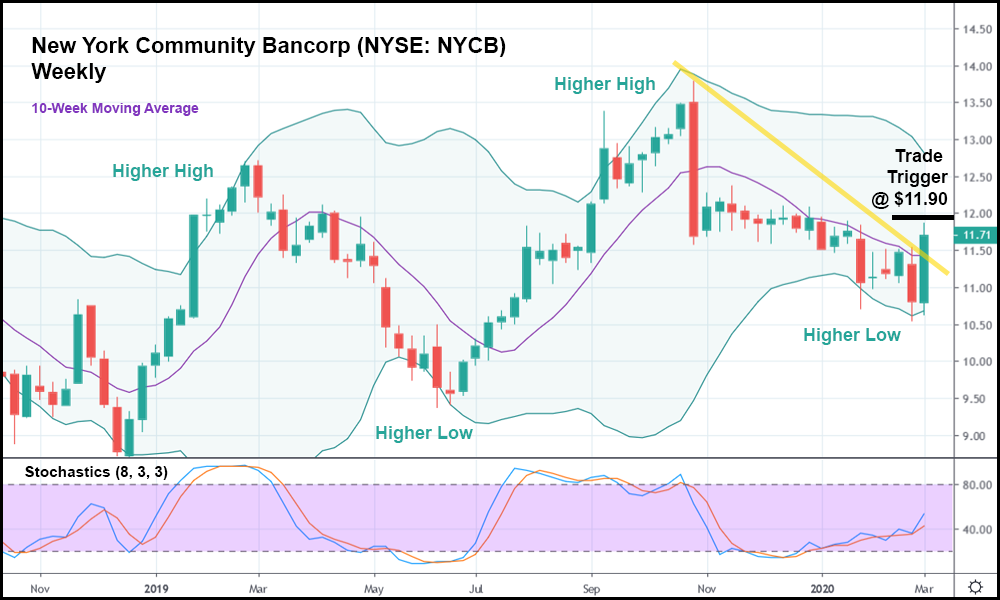 In the weekly candlestick chart above, you can see that NYCB, despite selling off dramatically in November 2019, has soared this week. The stock first touched the lower Bollinger Band (BB) five weeks ago and then again last week.
This week, NYCB hit the lower BB again, this time bouncing off of it dramatically.
Having done so, the stock is now trading above its minor bearish trend (represented by the yellow trendline). That, coupled with the setting of a second consecutive higher low (along with two higher highs), suggests that NYCB is on the rise yet again.
If NYCB trades above this week's high, it might make sense to go long on the stock with a trade trigger of $11.90. From there, NYCB seems destined to set another higher high in the coming months.
Even if the market continues to struggle with the coronavirus.
And if bulls take control, spurring on another major rally? NYCB could still rise, as it tends to be a highly independent stock – something all short-term traders can appreciate during times of widespread uncertainty.