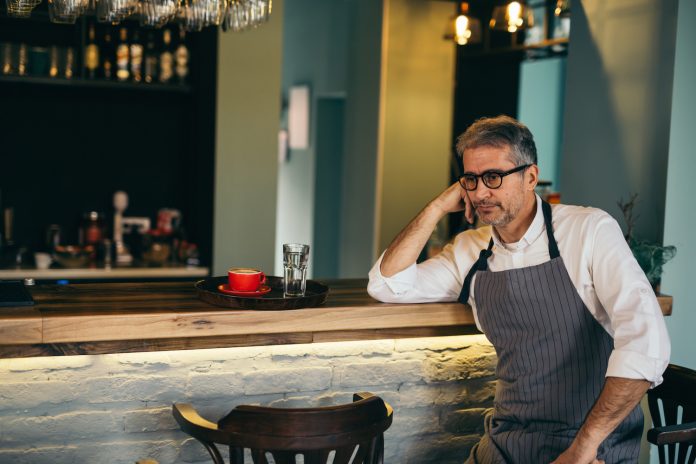 The April jobs report is here, and bulls couldn't be happier. The US economy only added around 266,000 new jobs last month in a stunning, near-historic payrolls "miss."
Analysts predicted a 1 million jobs add by comparison and economists were absolutely stunned by the figure. But when the government pays people not to work, this is the kind of thing that can happen.
Chipotle, MGM, McDonald's, and other corporations all reported that they couldn't find help to fill open positions despite reopening efforts. America's top business leaders are blaming stimulus and generous unemployment insurance for the hiring slump.
Just yesterday, the state of Montana canceled unemployment benefits in response, becoming the first to do so. And today, the US Chamber of Commerce called for an end to the $300 per week unemployment benefit, too.
"The disappointing jobs report makes it clear that paying people not to work is dampening what should be a stronger jobs market. We need a comprehensive approach to dealing with our workforce issues and the very real threat unfilled positions poses to our economic recovery from the pandemic," said US Chamber of Commerce Executive Vice President and Chief Policy Officer Neil Bradley.
"One step policymakers should take now is ending the $300 weekly supplemental unemployment benefit.  Based on the Chamber's analysis, the $300 benefit results in approximately one in four recipients taking home more in unemployment than they earned working."
What's more, the April reading from the NFIB Small Business survey revealed that 42% of companies were unable to fill job openings.
"Small business owners are competing with the pandemic and increased unemployment benefits that are keeping some workers out of the labor force," explained NFIB Chief Economist Bill Dunkelberg.
Want more FREE research and analysis on the best "unseen opportunities" in the markets?
"Main Street is doing better as state and local restrictions are eased, but finding qualified labor is a critical issue for small businesses nationwide."
Some businesses, like restaurants, have gone so far as to offer "signing bonuses" to prospective employees.
So of course, stocks rocketed higher this morning to new all-time highs. A dismal jobs report should only encourage more rate-squashing from the Fed. Bulls believe the liquidity is here to stay, and they might be right given April's payroll data.
But more cash flooding the US economy won't necessarily help with the ongoing recovery effort. Thus far, Congress has approved six major pandemic relief bills totaling $5.3 trillion. That's 27% more money than 2019's entire federal budget. The Biden administration wants to spend $4.5 trillion more.
That's not all, though. The Fed has also conjured up an additional $3.5 trillion, used to purchase notes and bonds. Fed Chairman Jerome Powell says he expects the Fed to spend roughly $1.4 trillion per year while keeping interest rates subdued until the economy has recovered.
And while it's true many have suffered significant financial hardship through the pandemic, the majority of Americans are actually making more money than they did before Covid. In almost every state, personal income is higher than it was pre-pandemic.
That's caused a major hiring decline. But it doesn't end there. Inflation is almost a near certainty. In real terms, interest rates are flipping negative. Pensioners, retirees, and other fixed-income investors are scrambling for suitable investment options.
Sadly, there are none. Their only choice is to enter the stock market casino, where a wicked pullback threatens to erase their nest eggs.
So, enjoy the gains while they last, bulls. The current trajectory is simply not sustainable and almost everyone knows it. The Fed and Treasury do as well, but they're not willing to admit it. As a result, the chickens (or in this case, bears) will eventually come home to roost.
Don't be caught taking long trades at the market highs when they do.