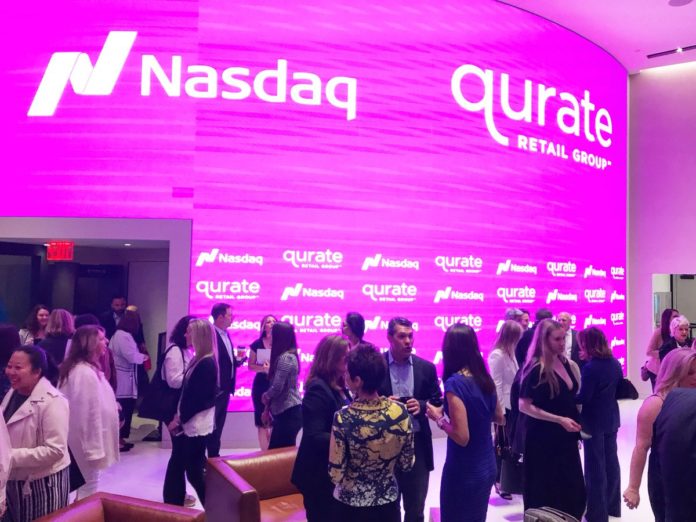 After spending most of the day flat, stocks sunk in the final hours of trading as bulls finally relented. Nearly every sector got hit in the afternoon collapse.
For now, it seems the sell-off is officially back "on," even if the major indexes are still above their 50-day moving averages (50-SMA) – an important technical trading indicator and the first line of defense (support) for the current uptrend.
"It's a tricky market," Arian Vojdani, investment strategist at MV Financial, said.
"You look up one second and the market's down. You look down the other second and you're back up."
It's made short-term maneuvering especially difficult, too.
"Investors would be remiss to try and trade on this right now," Vojdani added.
Apple (NASDAQ: AAPL) was up a whole 2.7% at one point today. It finished for a loss of 3.3%. Tesla (NASDAQ: TSLA) experienced a similar up-and-down movement.
Marketfield Asset Management CEO Michael Shaoul was quick to point out the aforementioned 50-SMA as an important "sell point" moving forward.
"We do believe that the switchback ride of the last 5 weeks will have placed at least a temporary cap on the powerful advance that has taken place since March," Shaoul explained in a note.
"This is not to say that the damage is irreversible, particularly if key support at the 50‐day moving average manages to hold in the coming sessions, but it will probably take a few weeks before the September 2nd high can be fully tested or surpassed."
Still, some analysts believe fortune favors the bulls. Liz Young, the director of market strategy for BNY Investment Management, said as much in an interview this morning.
"People go to cash in droves — and it's immediate, it's a big wave. They come back in drips. So as it drips back in, that cash is going to look for more attractive valuation opportunities," Young remarked.
"So I think it's natural that it would look for things that have been a little more beaten down or some of the stocks that haven't driven us up to this point. But I don't think we're in a place now where you have to start selling rallies and taking exposure off the table."
With so much up in the air, short-term traders are in a tough spot. Thankfully, a few non-market correlated stocks still remain.
And one, in particular, is gearing up for another surge.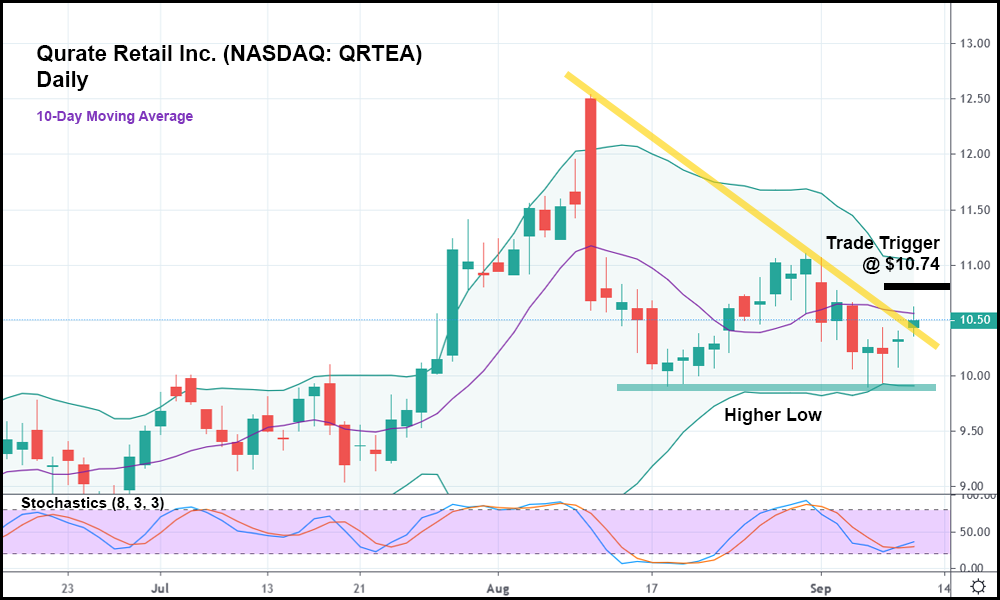 Qurate Retail Inc. (NASDAQ: QRTEA) peaked in early August, dropped, and launched a failed recovery toward the end of the month.
Now, in September, things are looking up once more.
The stock just bounced off support set in mid-August, and today, it broke out above its minor bearish trend (represented by the yellow trendline).
For those reasons, it might make sense to take the stock long with a trade trigger of $10.74, right above the 10-day moving average and today's high.
QRTEA could easily make another run at its recent high, but even if it falls short, a profitable trade would still be within reach.
So, as the rest of the market figures out which way to go, keep an eye on QRTEA. It's a stock that's been in a downtrend since 2014, but these days, it looks like a good pick amid the sea of volatility.