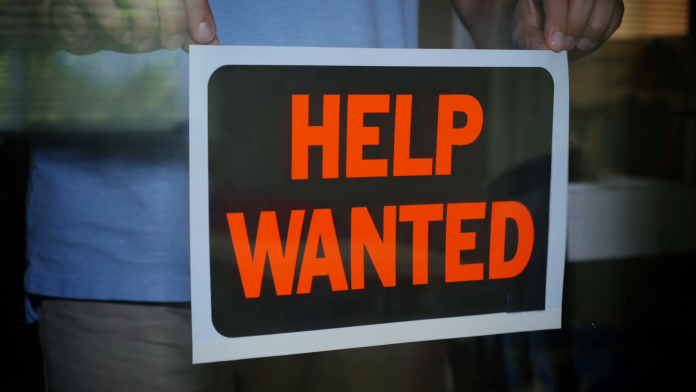 The April jobs report is out, and in addition to confirming that 263,000 new jobs were added last month, it's clued investors into another important truth:
The economy is truly on track for an honest-to-goodness "bounce back" in 2019.
In addition to the added jobs, unemployment hit a 49-year low – dropping to an impressive 3.6%. Data like this was almost inconceivable at the start of the year, as analysts spanning the globe had the US pegged for economic contraction, if not a full-blown recession.
Even more important is where the jobs were added. White-collar businesses, along with the construction and the healthcare sectors, saw the biggest gains, defusing the argument that "low-quality" jobs were skewing the numbers.
But even then, the reported job gain beat out the April estimate (of 213,000) by 50,000. Some of those are surely lower-income oriented, but the "beat" was significant enough to suggest it might not even matter.
The average worker earned 6 cents more per hour last month as well, causing an increase in the average hourly pay statistic to $27.77.
This was much less of a big deal, all things considered, since over the last year America's average wage growth has stayed level at 3.2%. Hourly pay is rising at its fastest pace in nearly a decade, but overall pay increases remain unchanged.
Big picture, this means that the Fed is unlikely to worry about rising wages triggering an inflation spike – giving even more evidence that a future rate cut (to raise inflation artificially) could be in the works.
But many analysts now think Fed Chairman Jerome Powell should remain hesitant to slash rates, especially in the wake of such encouraging economic data.
Even if inflation is approaching "unhealthy" lows.
"He was right", said Diane Swonk, chief economist at Grant Thornton, referencing Powell's pre-jobs report press conference in which he reiterated his reluctance to reduce rates.
"For the Fed, it's steady as she goes."
Rob Martin, economist at UBS agrees with Swonk, adding that "the Fed is going to feel comfortable" following the jobs report, and that Powell will see the that the economy is a "little stronger" than we thought in January.
"If Powell had the report before his press conference, he wouldn't have had to change any words," Martin said.
As of right now, the US is on track to add 2 million jobs for the ninth straight year in a row, marking almost a decade of solid job gains.
Professional and business services saw the biggest boost, adding 76,000 jobs and continuing a hot-streak in which total employment has risen by more than 500,000 in the past year alone. Manufacturers enjoyed a nice job gain as well, after seeing no increase for the month of March.
Even more impressive, though, is the post-Trump GDP growth bonanza, which continues to surprise economists to this day.
At this rate, the Fed might simply get too scared to touch anything, out of fear that manipulation of any kind could derail the current economic recovery…
…"Healthy inflation" be damned.