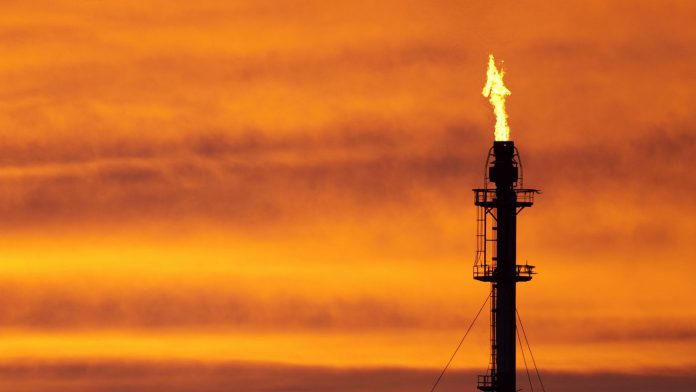 Stocks fell this morning as the Federal Reserve kicked off its latest policy meeting and investors awaited Instacart's debut on the Nasdaq. Both the S&P 500 and the Dow Jones Industrial Average retreated by approximately 0.7%, while the Nasdaq Composite saw a decline of 0.8%.
The Federal Open Market Committee initiated its discussions this morning, with the future trajectory of interest rates once again taking center stage. The CME FedWatch Tool indicates a near-certain 99% likelihood of the Fed maintaining current rates, so all eyes are (as usual) on Fed Chair Jerome Powell's post-meeting commentary regarding the November session and any fresh insights from the updated Summary of Economic Projections, commonly referred to as the "dot plot."
Goldman Sachs' chief US economist, David Mericle, shed light on the situation, stating, "Fed officials have signaled that they can afford to proceed carefully at this point and will leave the target range for the funds rate unchanged at 5.25-5.5% at their September meeting." He further speculated on the potential outcomes, "The immediate question for markets is whether the median dot will continue to project an additional hike this year to 5.5-5.75%, presumably in November. We think that it will, but only by a narrow majority, and in part for the strategic purpose of preserving flexibility."
Other analysts offered their takes:
"We're on the cusp of a monetary policy inflection," said Ronald Temple, Chief Market Strategist at Lazard.
"This week, the Fed, [Bank of England], [Bank of Japan], and a dozen other central banks set monetary policy. After these decisions, It should be more apparent that most developed economies are at or near the end of the rate hike cycle, other than the [Bank of Japan]. But with inflation that might be structurally more persistent than before the pandemic, it's highly unlikely rates will return to zero, much less negative levels."
Vanguard Chief Global Economist Joe Davis agreed, saying that a "soft landing is still possible, but not probable in our view, as it would require an unlikely 'painless disinflation process,' toward target without a slowing of demand in the economy."
Davis anticipates a Fed "skip" tomorrow, but he still sees another three hikes coming before Powell & Co. are done for good.
Somewhat offsetting today's bearishness was the Instacart debut, which comes just one day after Arm opened trading with a "bang." Instacart is hoping to make a similar splash and will begin trading at $30 per share.
In the commodities sector, the surge in oil prices remained a hot topic, especially after gas prices reached a new high for 2023 yesterday. Today, West Texas Intermediate advanced over 1%, surpassing $92 a barrel, while Brent crude edged up just above 0.5%, reaching $95 a barrel. This is what ultimately weighed on stocks the most as surging oil should complicate the Fed's attempts to beat back inflation.
Don't be surprised, however, if Powell says something about oil prices coming down as winter approaches. If he does, the market could surge, especially if stocks close significantly lower this afternoon.