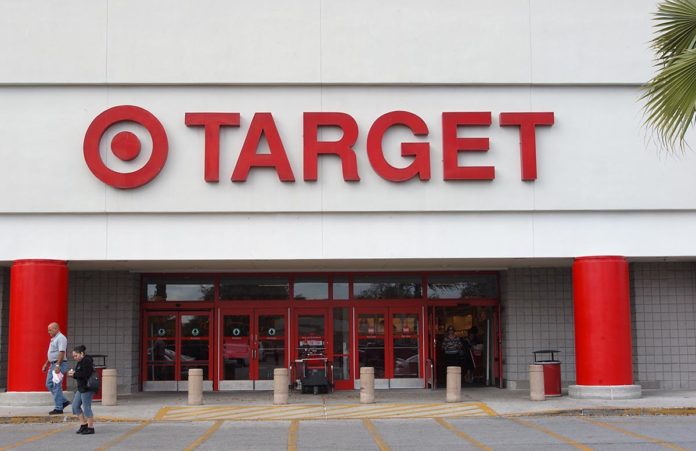 Stocks slipped today after Target provided a dire glimpse of the retail landscape. Retail stocks plunged in response as Target itself fell over 15%, dragging the market moderately lower. The Dow, S&P, and Nasdaq Composite all fell through noon.
"Earnings matter," as analysts say, and if Target's warning of a weak holiday consumer is any indication, the next earnings season could be a rough one for specialty retail stocks.
But it wasn't just Target's grim forward guidance that knocked stocks lower. Target missed analyst estimates by a mile when it reported earnings this morning.
"In the latter weeks of the [third] quarter, sales and profit trends softened meaningfully, with guests' shopping behavior increasingly impacted by inflation, rising interest rates, and economic uncertainty," said Target Chairman and CEO Brian Cornell.
"This resulted in a third quarter profit performance well below our expectations."
Adjusted earnings per share (EPS) came in at just $1.54 vs. $3.03 expected due to slimmed margins. Target's operating margin for the quarter was 3.9%, missing the 5.35% estimate badly.
Target CFO Michael Fiddelke also noted that "shrink" – the retail industry's term for theft and other product loss – hit unprecedented levels.
"There's a handful of things that can drive shrink in our business and theft is certainly a key driver. We know we're not alone across retail in seeing a trend that I think has gotten increasingly worse over the last 12 to 18 months," Fiddelke said.
"So we're taking the right actions in our stores to help curb that trend where we can, but that becomes an increasing headwind on our business and we know the business of others."
"Shrink" has dinged Target for roughly $400 million in profit loss year-to-date compared to 2021. A Target spokesperson said that "organized retail crime" was primarily to blame in an interview with Yahoo Finance.
Fiddelke believes that theft will "reduce [Target's] gross margin by more than $600 million for the full year."
And, as if all of the above weren't bad enough, Target executives told shareholders that the company is projecting a drop in comparable sales for the current quarter, which would be the first decline in five years.
Target's earnings came as a shock to many investors following Walmart's outstanding quarterly results, reported yesterday. It's clear that discount, big box stores are taking market share from higher-end retailers due to rising inflation – something that Cornell touched on in a call with reporters.
"Clearly it's an environment where consumers have been stressed," said the Target CEO.
"We know they are spending more dollars on food and beverage and household essentials, and as they are shopping for discretionary categories they are looking for promotions."
Jeff Kilburg, founder & CEO of KKM Financial, noted the increasing divide between the "haves" and "have nots" of retail.
"A volatile earnings season for retail is forcing investors to be picky and particular on their retail exposure as the gap between big box retail and specialty retail continues to widen," Kilburg explained.
That could mean it might be a good idea to focus on companies that offer lower-priced products and services. Consumer defensive stocks – at least, the right ones (not Target) – seem likely to outperform the general market so long as discount retailers (Walmart, Costco) continue to deliver the goods.