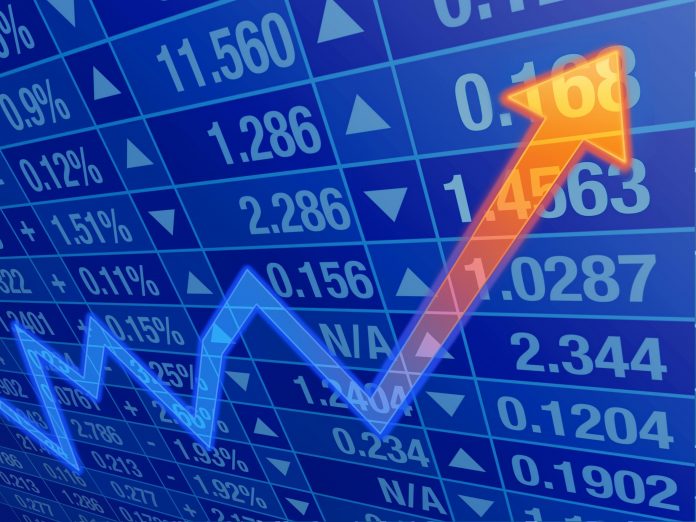 From May to June of this year, southern California home sales have dropped 1.1%. This was an unexpected change from the average 6% gain that has typically been observed during the May to June shift since 1988.
In fact, SoCal home sales have hit the lowest point for the month of June in four years – resulting in a net drop of 11.8% year-over-year for all residences.
The biggest driver of this sharp decline, however, was the sale (or lack thereof) of new homes, which dipped below the June average by a staggering 47%.
This massive drop in new realty sales was likely caused by a construction drought, marked by builders putting up far fewer homes than before. As a result, there were simply less houses to sell.
Andrew LePage, an analyst with CoreLogic, the company that dug up the info regarding the declining real estate market in SoCal, places the blame for the slumping sales on two things:
"Affordability and inventory constraints are likely the main culprits in last month's sales slowdown, which applied to all six of the region's counties and across most of the major price categories."
Net sales for homes in the region may have dropped, but the average price per house sold has increased. In June, the median price for houses sold in southern California was $536,250, up 7.3% since last year.
While it may seem that the price hike was caused by a shrinking inventory, CoreLogic has found data that suggests buyers have instead been priced out of the market entirely:
Want more FREE research and analysis on the best "unseen opportunities" in the markets?
"Sales below $500,000 dropped 21 percent on a year-over-year basis, while deals of $500,000 or more fell about 3 percent, marking the first annual decline for that price category in nearly two years," said LePage. "Home sales of $1 million or more last month rose just a tad – less than 1 percent – from a year earlier following annual gains of between 5 percent and 21 percent over the prior year."
So, in layman's terms, sales of residences worth less than $1 million are on the decline, at a level that hasn't been seen for years – meaning that the lower end of the market is evaporating.
Now, I'm by no means a California real estate mogul, but I do know that due to California's size, it's housing market (the largest in the United States) has been used in the past as an early indicator for the rest of the country – and home prices have been steadily climbing all over the United States, fueled by a dire housing shortage.
Throughout history, whenever net housing sales drop, prices are usually a couple of months away from declining as well. Many economists believe that what we're seeing in SoCal right now will eventually spread to the rest of America, followed by a housing crash.
The National Association of Realtors just reported that the supply of homes for sale country-wide were on the rise in June – potentially creating a cocktail of overpriced real estate and a market where supply exceeds demand, all at around the same time.
Sounds pretty scary, doesn't it? Like a "perfect storm" for another housing crisis.
However, I'm happy to say that while the housing bubble in southern California may look like the canary in the coalmine, it's highly unlikely that it's a warning sign of an upcoming crash, at least this time…
….and here's why:
Unlike in the rest of the United States, home prices in California (southern California especially) are completely absurd.
Upper middle-class families – you know, the ones that do most of the home buying – just aren't going to drop $1.5 million on a house that barely scratches 2,000 square feet.
In a newly crime-ridden part of town with decrepit schools, no less.
According to the U.S. Census and Bureau of Labor Statistics, home prices have been appreciating in California at an outright alarming rate in comparison to the rest of the United States: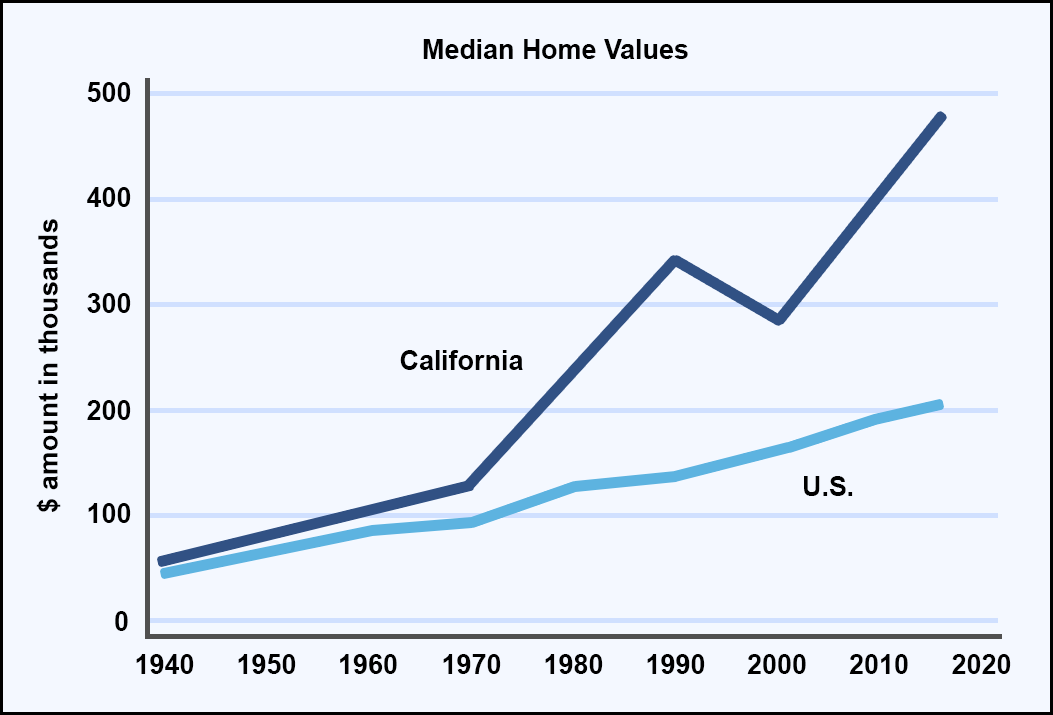 This is happening even though California's infrastructure and social services are buckling under the weight of an estimated 2.5 million illegal immigrants….
And despite the fact that California's public schools rank among the worst nationally, according to management consulting firm McKinsey & Company.
So, while it may be fun for armchair economists at your local birdcage liner (AKA newspaper) to point out real estate in southern California as a sign of the apocalypse, I'd argue that it's much more likely that rational buyers are steering clear of downright ridiculously priced homes, in a part of California that is in a borderline state of emergency.