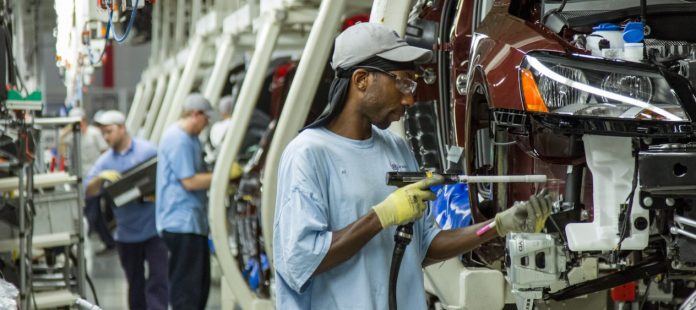 According to four sources that spoke with CNBC this morning, the Trump administration has delayed tariffs on automobiles for up to six months, hoping to relieve beleaguered car manufacturers that have more or less missed out on the 2019 rally.
But in addition, it looks like the President wants to lessen the sting of the trade war – a smart move with the 2020 election getting ever closer. If he can at least disarm the Chinese with some sort of tariff truce, the market will surely surge, making Trump look far better to fiscally minded voters.
Or at the very least, those of us who are still invested and want to see a rising market come election night.
A Trump loss in 2020 could spell disaster for the historic bull run (if it persists until then), as Wall Street would be unhappy to see a less business-friendly president in the Oval Office.
So, in an attempt to convince investors that hostilities with China won't kill the US economy, the White House is starting with an auto tariff suspension – "baby steps" that could result in a full-scale de-escalation of the trade war.
Automaker stocks rose sharply as soon as the news broke this morning, with both Ford (NYSE: F) and Fiat Chrysler (NYSE: FCAU) enjoying gains of over 1% as of midday.
But more importantly, it seems that Trump is doing everything in his power to cool trade tensions while still maintaining a strong position.
"The escalation of the U.S-China trade war is unequivocally a negative for the growth outlooks for both countries and the global economy," wrote Veneta Dimitrova, senior U.S. economist at Ned Davis Research, in a note.
"Tariffs result in higher inflation, increased policy uncertainly, slower capex and employment growth, and weaker productivity growth."
In her statement, Dimitrova echoes the concerns of many investors; that increased tariffs will eventually cut into American growth, both in terms of gross domestic product (GDP) and company earnings.
And while that is certainly possible, the fact is that over the last year, the US eventually got acclimated to doing business in a post-tariff world.
The GDP growth "beat" from Q1 2019 proves that if nothing else, American corporations have the ability to flourish during global economic strife. They posted aggressive quarterly growth numbers that went completely in the face of what analysts almost universally expected.
Add to that another glowing jobs report from April of this year and you'd almost forget that a trade war was being waged.
What I'm trying to say is, even if Trump does end up reactivating the auto tariffs at some point, that doesn't mean the market is due for a slump. Nor the economy.
Yes, a completely tariff-free environment would obviously be ideal. But if the US and China lift all tariffs without ending Chinese intellectual property (IP) theft, then the whole trade war will have been for naught.
Even worse, the US would be left in a highly compromising position, as China eventually became the number one economy through the continued raiding of intellectual property, America's greatest asset.
So, remember that as we approach the second half of the year, persistent tariffs wouldn't by any means be the worst possible outcome of the trade war in 2019.
The real "worst case scenario" would be allowing IP theft to continue, unabated.
If Trump is able to put an end to China's unfair trade practices, the economic boost would be immense – putting to bed any concerns over the negative effects of the tariffs thus far, and potentially securing his reelection in 2020.
So long as he doesn't make too many "foot-in-mouth" comments, like the ones that got him in trouble three years ago.