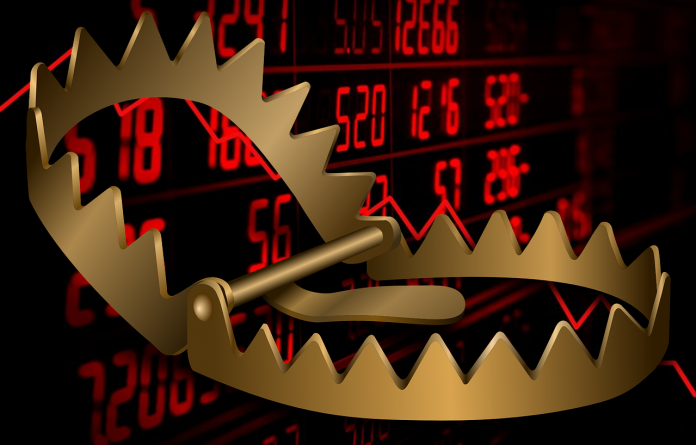 Both the Dow and S&P are tumbling today while the Nasdaq Composite holds on for a small gain. At present, it's shaping up to be another uneventful trading session.
But nobody could blame investors for wanting to hit the pause button following Monday's vaccine eruption. Some analysts say that bulls went overboard and are now tempering their initial excitement.
"With several of the early November catalysts out of the way, the market does appear to be expressing concern with some of the near-term COVID trends which have seen the US report record case counts and eight consecutive days of over 100k new cases," explained StoneX global market strategist Yousef Abbasi.
Other experts believe the best is yet to come, even in the short-term as Covid-19 cases continue to climb around the world.
"The Fed is going to stay in this accommodative mode for a period of time," said Rick Rieder, head of global allocation at BlackRock.
"When you put that much stimulus in, you put that much liquidity in, and then you add fiscal stimulus […] the economy will actually do pretty well."
Also skewing matters bullish are the latest weekly jobless claims, which the Labor Department said fell to 709,000 from 757,000 in the week prior. That's the fourth week in a row of declining initial filings.
If the unemployment rate can remain below 7% (it's currently at 6.9%) the U.S. may have a shot at returning to form sooner than expected. The last time unemployment sat above 7% was in 2013, almost five years after the 2008 Financial Crisis.
Relatively speaking, the financial system is in far better shape than it was back then, minus the glut of stimulus that's been recently dumped into it. If the economies of the world can completely reopen as a result of Pfizer (NYSE: PFE) and BioNTech's (NASDAQ: BNTX) 90% effective vaccine, a hiring boom may follow.
Possibly resulting in rock-bottom unemployment at or near 3.5% – a rate which President Trump famously bragged about in February 2020 before the pandemic hit.
The question then becomes how quickly the vaccine can be deployed to the public, and whether Americans will be willing to take it or not.
"If we're actually at 90%, it's going to reinforce for two-thirds of Americans who are then much more likely to take the vaccine, although I think it's fair to say that it doesn't need to be 90% effective to get that pull through," said Rob Jekielek, managing director of The Harris Poll.
NIAID Director Dr. Anthony Fauci believes that the vaccine should be ready to be administered on a wide scale "within the first quarter" of 2021. Fauci also once said that 2 million Americans would die from Covid-19, a prediction that (thankfully) hasn't come true.
That doesn't mean, however, he's wrong about his expected vaccine timeline.
By the second and third quarters, Fauci thinks that the public will be more accepting of the vaccine, leading to higher immunization totals by the end of the year.
There's still plenty of uncertainty left in the market, but at least investors have an idea of what the road to recovery looks like now that there's a working vaccine. With the presidential election still being contested by Trump and his team, there's always a chance that an unexpected "volatility bomb" is waiting just around the corner.
But until stocks truly sink again, it's not worth jumping ship altogether. Not unless Joe Biden tries to enforce a "4-6 week U.S. shutdown" – an idea his current Covid advisor is supposedly workshopping.