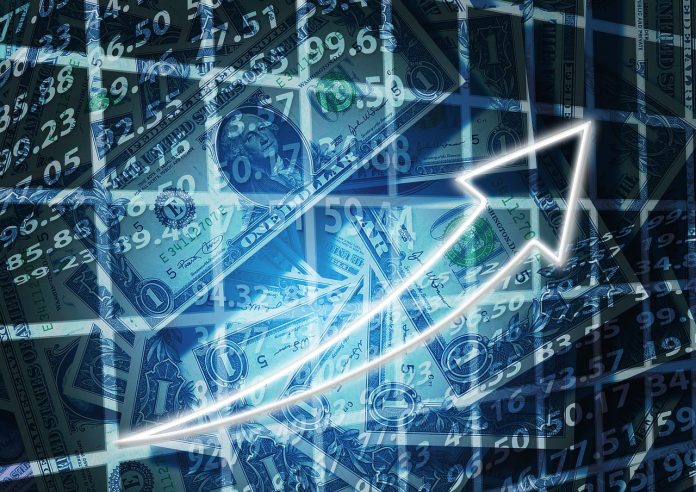 Several days ago, leading Bitcoin bull Tom Lee predicted that Bitcoin could hit a new all-time high following the Consensus Conference next week.
It's one of crypto's biggest events of the year, running from May 14th-17th, and typically coincides with a Bitcoin rally. Attendants typically get whipped up into a Bitcoin frenzy by industry leaders, year after year.
In the past, prices have increased by 10-70% during the conference. But this time, Lee predicts that Bitcoin will exceed expectations, possibly touching 100% (or more) gains.
This all sounds very exciting, but why does he feel this way? What about this year's conference will cause such a massive price spike?
Lee believes that Bitcoin's downturn to start the year may have a huge effect:
"Already one of the largest crypto conferences in the world, attendance this year is up dramatically and coming at a time when Bitcoin/Crypto is down YTD. Hence, we expect the Consensus rally to be even larger than past years."
It makes sense, doesn't it? After all, Bitcoin is already rallying after showing strong signs of a trend reversal, so the Consensus Conference is coming at a great time.
I agree with Lee on this one, partially.
The event could act as a "shot in the arm" for the industry, accelerating the rally and bringing us closer to new all-time highs sooner than expected.
However, as much fun as conferences can be, I do not believe that it will be the major driving force behind a rapid increase in Bitcoin's value.
Instead, I believe that the upcoming crypto surge will be caused largely by one thing:
Big-time, institutional players entering the market.
Crypto die-hards have been dreading it, but the day that Wall Street enters the crypto space is coming very soon.
And believe me – some people are NOT happy about it, because they can see that it is virtually guaranteed to happen.
Digital currencies are seen by many as a way to bring financial power back to the people, after all.
So it can be disheartening when banks and investment funds start to throw money into the market.
While others would see this as a bad thing, I actually think it is going to have a profound effect – and in the process help crypto obtain what it so desperately desires:
Legitimacy.
When the big-time, institutional money starts flooding in, prices will rise dramatically. In the eyes of millions of investors worldwide, Bitcoin will become the "hot" investment yet again. If the "big guys" are buying it, shouldn't everyone else?
I can easily imagine a world where virtually every portfolio has at least some portion of crypto in it, much like how millions of investors feel like they have to hold an appropriate amount of gold to protect against inflationary risk.
Sadly, investing in cryptocurrency still requires a tech savvy that will exclude some investors. Moreover, making sense of movements in the market can be quite difficult to rationalize at times. Operationally, it also may be too complex for institutions to invest large amounts of money.
So I don't think that these major players will be investing in crypto the way that most traders do – by converting fiat to crypto and trading on traditional crypto exchanges.
Instead, I think these big money operations will be relying on alternative methods of acquisition and crypto-related securities to stake their claim.
It was recently leaked that the New York Stock Exchange is working on creating an online trading platform, allowing investors to participate in "Bitcoin swaps".
The swaps would simply be contracts that allow banks (or other institutions) to buy large amounts of Bitcoin. The day after the contract is settled, customers and investors would then own the amount paid for in the contract.
This is a fast, inexpensive, and easy way to buy Bitcoin at a large scale – while enjoying the security and backing of the NYSE.
When this happens, it will be HUGE for Bitcoin and crypto as a whole.
In addition to the swaps, Bloomberg will soon offer a crypto index with a base value of 1,000. It will include several top market cap cryptos, allowing investors both big and small to invest in cryptocurrency without actually owning any.
As time goes on and investors are provided with new avenues to participate in crypto, the financial institutions of the world will participate more and more – pumping up the portfolios of investors that managed to get in before all of the major players made their mark.
Now I'm not saying that all of this is going to happen at the same time, but following the Consensus Conference I expect to see a steady stream of new developments in this regard.
Heck, even Goldman Sachs is getting a crypto trading desk set up after a number of their executives left to pursue crypto projects.
Many investors became disillusioned with cryptocurrency in 2018, watching Bitcoin tumble for months on end. It's easy to feel this way, especially if you stubbornly held on to your investment over that period of time.
But I truly believe that the best is yet to come, and as more big investors enter the space we will see crypto hit highs that were unimaginable in years prior.
So to close, the question I pose to you is this:
Are you going to take advantage of this incredible opportunity before the "big money" hits the market?
I hope so. Because if you don't, you'll be kicking yourself for missing the Bitcoin rally yet again.