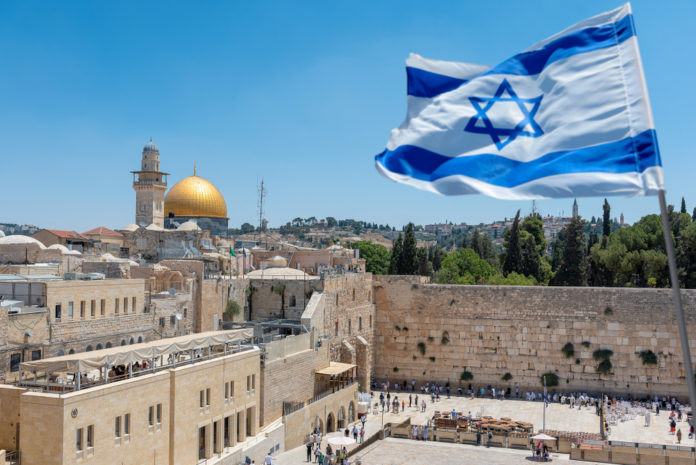 The stimulus package is here, and stocks refuse to budge. The major indexes are all trading flat as of noon.
Analysts say the $900 billion deal struck by Congress should provide long-term support to a recovering U.S. economy.
"The passage of this package only solidifies that there are massive structural tailwinds on the economy and markets as we enter 2021, which is longer-term positive for cyclicals and value styles (and the markets more broadly)," explained Sevens Report founder Tom Essaye.
Essaye's right; the sectors that were left behind during the coronavirus rally are likely to enjoy a strong 2021.
Tech and growth – the two most overcrowded groups of stocks – are expected to finally slow down by comparison.
But that doesn't mean Americans are entirely happy with the stimulus package itself. Of the $900 billion to be distributed, a shockingly high amount won't be used to directly stimulate the economy.
$4 billion is going to the Navy for weapons procurement. $3.3 billion is entitled to Israel, while another $4 billion will be split evenly between the Air Force and Space Force. The "Asia Reassurance Initiative Act" will receive $1.4 billion, while Egypt gets $1.3 billion.
Does that sound like a misuse of government funds? Just wait, there's more:
Want more FREE research and analysis on the best "unseen opportunities" in the markets?
$700 million's going to Sudan. $453 million will be sent to Ukraine. $208 million will be used to upgrade the Census Bureau's computer systems. $193 million will be applied to a car buying program for HIV/AIDS workers.
Keep in mind that, despite the pandemic, all U.S. government agencies received their normal level of funding this year.
In total, it amounts to less than 2% (roughly $15 billion) of the $900 billion relief package. Meanwhile, qualifying U.S. citizens will receive $600 as part of the $166 billion committed to direct stimulus payments.
Had lawmakers decided to split that $15 billion up among Americans, they'd be getting $650 checks instead.
It's not a huge difference, is it? While offensive, sending billions of dollars overseas won't really tip the needle.
And, quite honestly, that should have investors (or anyone holding dollars) worried.
But the more terrifying realization should be just how much cash $900 billion really is. $15 billion's a huge chunk of change on its own, but compared to $900 billion, it's small potatoes.
Worse yet is the fact that the market's actually disappointed by the size of the stimulus package. Bulls wanted a multi-trillion-dollar deal.
What they'll receive misses the mark in that regard.
And in response, stocks aren't surging – something that likely would've happened had legislators passed a larger bill earlier in the year.
Now, equities are caught in a tight pattern of "sideways chop" and investors have little reason to feel confident about the market's short-term prospects. A new, more infectious strain of Covid is running rampant through the U.K., and holiday lockdowns are going into effect in the West.
Heck, even the North Pole is in crisis.
Michigan Governor Gretchen Whitmer recently hosted a Zoom call with Santa Claus, who (while wearing a mask) told children that his elves were social distancing. More importantly, Santa reminded kids to not meet with their family for the holidays.
Back in March, when the pandemic first rocked equities, bulls assumed that we'd beat Covid-19 well before Christmas and the market would be setting new all-time highs.
Thus far, only the latter has occurred. "Nightmare World" is still here, sadly, complete with authoritative government policies and out of control spending.
Working Covid vaccines should eventually bring an end to the insanity, but it will be a while before their economic impact is felt.
So, in the coming weeks, be wary of a short-term sell-off. The vaccine rally could take a sharp nosedive if the U.K. coronavirus situation worsens, or any other negative headline hits the airwaves.
All while central banks, despite their best intentions, continue to crunch fiat currencies across the globe.