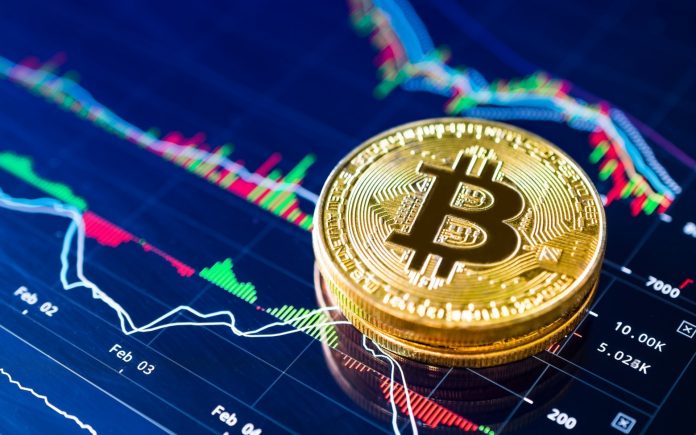 After hitting $8,000 per coin, it looks like Bitcoin (and crypto in general) is officially back!
Or is it?
Even though Bitcoin is now up over 100% on the year, some investors and analysts still aren't convinced that the next cryptocurrency renaissance is upon us.
Warren Buffett has famously called Bitcoin "rat poison" in the past, and even went on to demonize it further during its recovery in 2019.
But what Buffett doesn't understand is that Bitcoin (and many other cryptos) haven't even gotten close to achieving mainstream adoption – the one thing that could truly create a currency revolution.
And with everything that's going on right now, it seems as though the next big break for crypto investors could truly be around the bend, launching another round of "Crypto Mania" that's reminiscent of 2017's explosive holiday rally.
Here's why:
Bitcoin Is Now Trading in Bull Market Conditions
According to Investopedia, "the most common definition of a bull market is a situation in which stock prices rise by 20%, usually after a drop of 20% and before a second 20% decline."
Based on those widely accepted qualifiers, Bitcoin and many other prominent cryptocurrencies are absolutely smack-dab in the middle of a bull market. And yes, I know the conditions above are intended for stocks, NOT crypto.
But if there's anything I've learned from trading cryptocurrencies over the last few years, it's that all markets are the same.
Because they're all motivated by the same two factors:
Fear and greed, two hallmark characteristics of the human race.
Unless aliens arrive and start buying Bitcoin, or your microwave gains sentience and opens a Coinbase account, then chances are, the crypto markets will continue to act like any other actively traded marketplace in the world.
So, by definition, crypto is 100% in bull market territory. Should things continue in this manner (which seems likely), there's no reason to believe that another crash or major dip is awaiting investors in the near future.
Silicon Valley Is Taking Notice
If the writing wasn't on the wall before, it surely is now. Facebook has been ramping up research into blockchain (the technology upon which all "true" cryptocurrencies are based), and rumors about a new Amazon-sponsored digital currency are running rampant.
Facebook even trademarked the name "Libra", which formerly belonged to a blockchain developer. Some analysts speculate this will end up becoming the name for their new coin.
Or, at the very least, a new venture that CEO Mark Zuckerberg will throw billions of dollars into.
Either way, it looks like Silicon Valley has gotten the confirmation it needs to get serious about crypto. 2019's prolonged recovery may have been enough to prove to the tech-gods of California that digital currencies simply won't die – even when pushed to the brink by stuffy government officials.
And that, more than anything else, is extremely attractive to Amazon and Facebook, two tightly regulated companies.
Wall Street Is Trying to Make Buying Crypto Easier
Through the development of the upcoming Bakkt cryptocurrency marketplace, the Intercontinental Exchange (ICE), a holding company also responsible for the New York Stock Exchange, is gearing up for mass-crypto-adoption.
They want to make buying Bitcoin (along with other key digital currencies) as easy as possible by tearing down the biggest barriers to entry. Simply put, many folks want to be able to buy crypto like they do stocks – through an online broker and without any technical hurdles to jump over.
As it stands, buying crypto is actually much easier than most people think, but it still carries a stigma for plenty of investors as being something reserved exclusively for computer nerds.
Once the Bakkt exchange opens to the public (presumably later this year), that could all change, as the flood gates open to millions of potential investors, all of whom will have access to digital currencies for the first time in their lives.
So, when you consider what's been happening in crypto recently, it's quite obvious that a major change is underway. Even without developments like the ones listed, Bitcoin managed to flirt with $20,000 in late 2017. Just imagine what could happen once Facebook or Amazon enters space, or when a NYSE-sponsored exchange starts offering crypto.
The sky is truly the limit here, and if you don't act fast, you could miss out on the next rocket-ship to moonshot gains – something that might not happen again in our lifetimes.