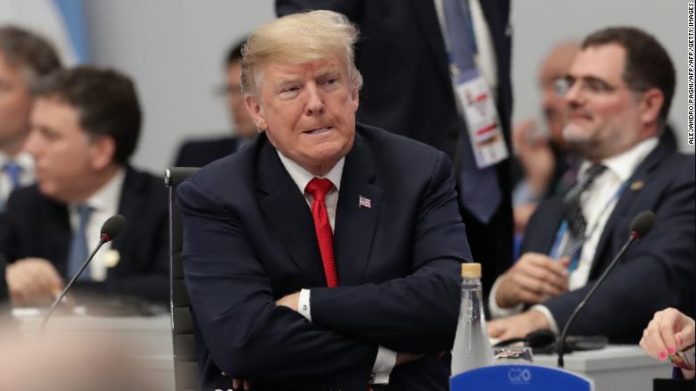 After dishing out tariffs of their own last week, China's taken things a step further as of this morning – saying that the U.S.'s recent actions are preventing negotiations from moving forward.
Gao Feng, China's Ministry of Commerce spokesperson stated:
"If the U.S. would like to keep on negotiating it should, with sincerity, adjust its wrong actions. Only then can talks continue."
He didn't mention anything specific that the U.S. was doing wrong, just that it was inappropriate following an obvious impasse in trade talks. President Trump accused the Chinese of reneging on a deal earlier this month, announcing that he'd raise tariffs on over $200 billion worth of Chinese goods, prompting a Chinese retaliation.
Chances are, Gao is talking about the whole bundle of events perpetrated by the President. That includes the blacklisting of telecom giant Huawei, who won't be able to buy from American companies without the U.S. government's consent.
As a result, Google cut ties with Huawei on Sunday in compliance with the new regulation. Since then, however, a more relaxed stance from the Feds eased restrictions slightly, and Google announced that it would continue to work with Huawei for at least the next 90 days.
"The U.S. […] crackdown on Chinese companies not only seriously damages the normal commercial cooperation between both countries, but it also forms a great threat to the security of the global industrial and supply chain," remarked Gao.
"China is firmly opposed to this. We will closely monitor developments and make adequate preparations."
And it seems that the U.S. will be making "adequate preparations" as well. Treasury Secretary Steven Mnuchin told CNBC in an interview on Wednesday that no trips to Beijing have been planned, but Trump still intends on speaking with Chinese President Xi Jinping in June at the G-20 summit in Japan.
Gao maintained radio silence on the supposed meeting, dodging the issue entirely when talking to reporters.
The stock market expectedly suffered on the news, as marked by significant drops across the major indexes. Both the S&P and Dow fell roughly 1.5% as of midday.
And though it's certainly disappointing to see a retracement of what many analysts saw as progress in the negotiations, it's also a sign that both sides are willing to "duke it out" economically – at least until 2020.
China's holding out hope that Trump will lose, and his replacement will happily capitulate to their demands. The nightmare scenario for them includes a Trump victory, along with an American economy that continues to grow at a high rate.
As it stands, China is in a far worse position strategically, but it should be noted that they have a "trump card" of their own – the relentless nationalism of the Chinese people.
China's citizens, for better or for worse, seem ready to go down with the ship if need be, inheriting extreme financial hardships for the sake of the country's future. The Chinese Communist Party is billing the trade war as a critical moment in their nation's history, as important as any recent civil or world war.
Would Americans be willing to make the same sacrifices for the "land o' the free"? It's not likely.
And that's not a slight against Americans at all – it's tough reverting back to the stone age after spending so many decades as one of the most prosperous countries on earth.
The fact is that even though China is likely to suffer far more than the U.S. in a prolonged trade war, China's capacity for suffering is far greater than America's. Here, we can just vote someone out if we don't like them.
Over there? You're largely stuck with your leaders, for better or for worse, so you'd better get used to it – even if that includes skipping a few meals.