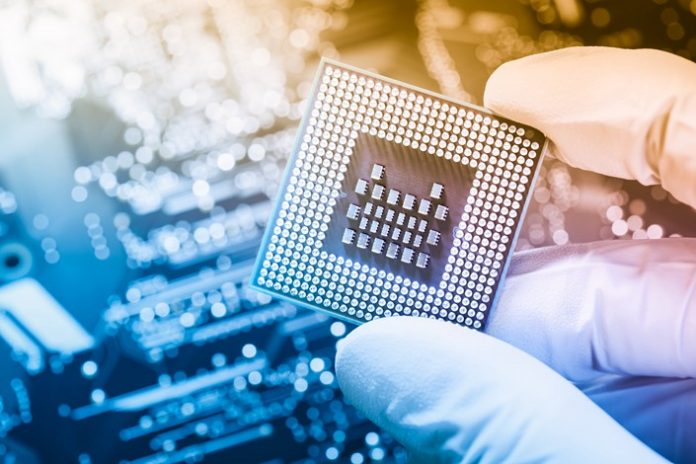 Stocks jumped this morning, with Wall Street eagerly awaiting earnings results from Nvidia, the poster child of the market's recent artificial intelligence obsession. A decrease in yields further enhanced Wall Street's positive outlook as most shares were lifted.
The Dow Jones Industrial Average surged by 141 points, or 0.4%. Meanwhile, the S&P 500 witnessed a 0.9% increase. The tech-heavy Nasdaq Composite outperformed, rising by 1.5%.
The spotlight is on Nvidia as it's scheduled to announce its second-quarter earnings after the bell. Analysts, based on a poll by Refinitiv, are predicting significant year-over-year increases in both profit and revenue for the quarter. With its stock soaring over 200% in 2023, Nvidia stands out as the best-performing S&P 500 stock this year, credited to the company's promising AI ventures.
The financial community will be scrutinizing Nvidia's report, attempting to gauge whether the market's upward trajectory this year can be sustained or if the recent downturn in August will extend. Nvidia's stock experienced a marginal increase today leading up to the announcement.
Todd Jones, chief investment officer at Gratus Capital, expressed, "I think almost nothing matters right now to market direction over the short term outside of these Nvidia earnings because, obviously, the whole narrative with weakening manufacturing and still a somewhat puzzlingly strong consumer doesn't necessarily jive with market direction at the moment because multiples have expanded."
Even though Nvidia dominates Gratus Capital's equity strategy, Jones mentioned cutting back on other tech investments, emphasizing that "the valuation tells you there's not a lot of room for margin for error."
Jones further cautioned, "I do think there are people getting a little overexcited about the promise of AI, just like fiber optic in 2000, that has yet to really see some economic impact. We definitely want to be careful ahead of the Nvidia earnings, but also really any other tech earnings right now."
Baird's Tristan Gerra and his team recently informed investors to anticipate a "significant beat" for Nvidia's fiscal second quarter, noting a pronounced surge in AI demand for Nvidia. They also adjusted their price target on the stock, raising it to $570 from $475, while retaining an Outperform rating.
Morgan Stanley's Joseph Moore praised Nvidia, labeling it as their "Top Pick," with a notable shift in spending directed towards AI, and a distinct supply-demand imbalance expected to persist in upcoming quarters.
Additionally, UBS analysts upped their price target to $540 from $475, observing Nvidia's instrumental role in the AI sphere, as abundant capital is being allocated to novel AI software and specialized cloud infrastructure models.
Having risen over 210% this year, Nvidia's stock has been in the spotlight. The company previously spearheaded the tech sector's summer rally, attributed to its advanced graphics cards and server products.
Despite their initial surge, information technology stocks experienced a slight decline in recent weeks due to concerns about an overheated market and increasing bond yields. Historically, August has been a lackluster month on average for stocks. Notably, Nvidia's stock fell up to 12% from its recent peaks during the initial half of August.
Morgan Stanley's Moore advised, "We think the recent selloff is a good entry point."
On the retail front, major athletic goods companies saw a decrease in their shares. Nike's shares dropped for an unprecedented tenth consecutive day, marking a 3% loss. Foot Locker's shares plummeted by 34% post their announcement of dwindling sales and revising their outlook for the second time this year. This sharp decline could potentially be its steepest one-day fall in earnings, as per FactSet data. This follows Dick's Sporting Goods' record-low performance just a day prior.
In contrast, Abercrombie & Fitch, a lifestyle apparel retailer, saw its shares skyrocket by almost 19% after surpassing both earnings and sales predictions for the quarter.
The previous session on Wall Street was a mixed bag, with the Dow and S&P 500 experiencing drops, while the Nasdaq Composite managed a minor increase. The decline of retail and bank stocks primarily influenced Tuesday's market downturn.
In terms of yields, after reaching a 16-year peak on Tuesday, the yield on the benchmark 10-year Treasury note receded, standing almost 5 basis points lower at 4.279% through noon.
Investors are also gearing up for the commencement of a two-day Federal Reserve symposium in Jackson Hole, Wyoming, set to kick off on Thursday. All eyes will be on Fed Chair Jerome Powell, who is slated to address the audience on Friday morning.
But before that, Nvidia earnings could subject the market to a wicked tech rally if the chipmaker delivers on estimates, which are admittedly quite lofty.