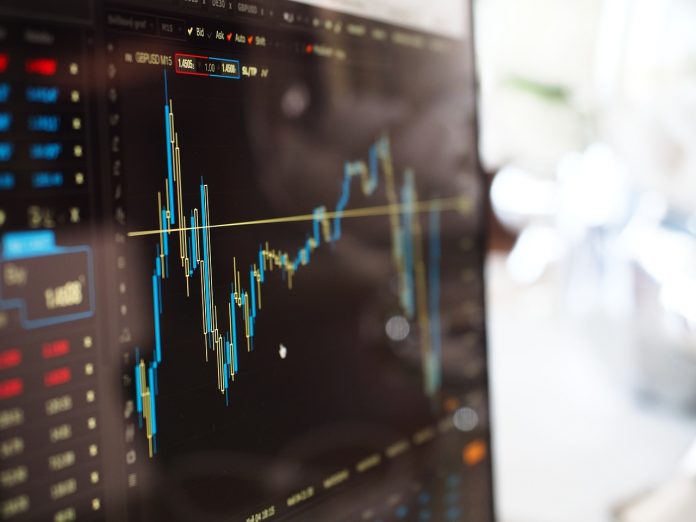 Applebee's Doubles Down on "Affordable Indulgence"
Two years ago, Applebee's future looked to be in serious doubt. Leadership had gone big on appealing to more health-conscious consumers, with healthier menu options, more natural ingredients, and smaller portions – thinking it would grow its customer base and drive sales.
There was only one problem: new customers and increased sales never happened. By mid-2017, sales were cratering, and the executives of Dine Brands Global (NYSE: DIN)—owners of the Applebee's and IHOP franchises—had written off the strategy entirely. Instead, the company doubled down on its core customer base, delivering comfort foods in huge portions as conveniently as possible at a reduced price.
That actually worked.  U.S. same-store sales increased 7.7% in Q3 0f 2017, demolishing estimates and sending Dine Brands shares soaring.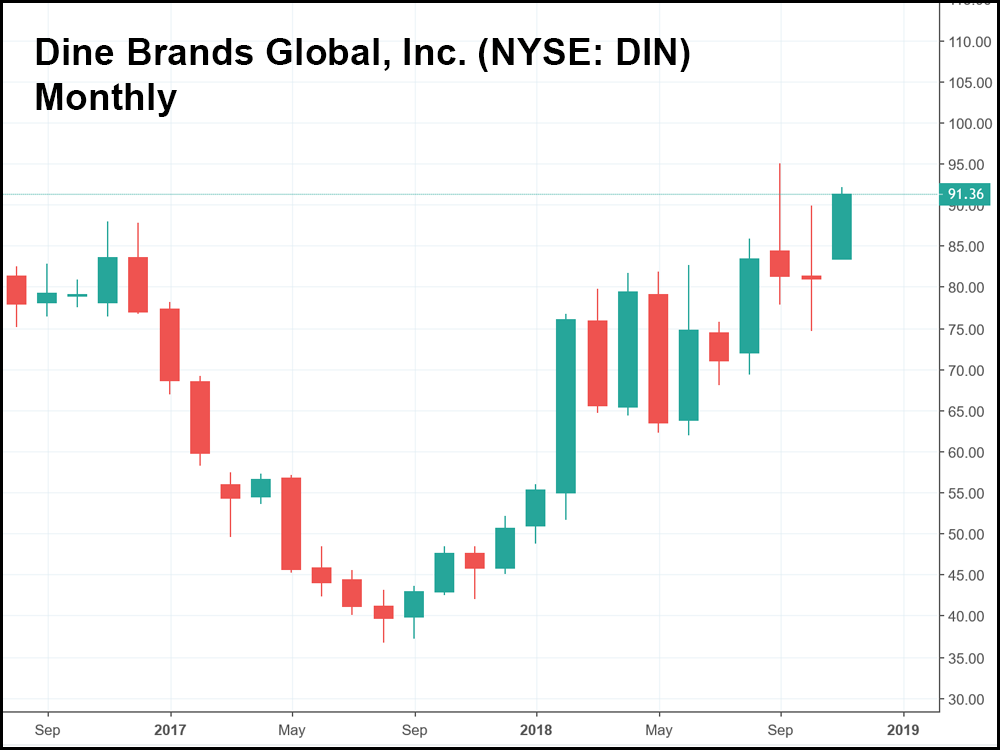 John Cywinski, who oversaw the new strategy starting in March of 2017, became obsessed over delivering value to Applebee's core customers. He rolled out countless drink specials, brought back original favorites like all-you-can-eat riblets, and cut back on food prices. His objective was simple: be the place where Americans go when they're feeling overwhelmed and need to relax.
"Americans are stressed," Cywinski told CNN Business. "When stressed, they tend to go to comfort food … and we're pretty darn good at comfort food," he said. "That's the role we play."
Stephen Joyce, the CEO of Dine Brands Global, has supported Cywinski's obsession over the company's most loyal customers. "We forgot what the customer expects from us and got a wakeup call," he said.
Applebee's Got Lean & Mean At Dishing Up Comfort Food
Part of Applebee's allure is the promise of indulgence. But indulgence is only possible if the wait time between ordering is short and the food and beverages are delivered to the table promptly.
With the goal of "abundant value" in mind, Applebee's has spent millions on technology with the objective of improving convenience and speeding up every facet of the dining experience.
In late 2017 and throughout 2018, Applebee's has undergone a technology upheaval, installing faster Wi-Fi and tabletop tablets in thousands of locations, while also launching a new website and mobile app. The tablets allow diners the convenience of ordering immediately without having to wait for their server – a technology that will undoubtedly spread to other restaurant chains. The mobile app, meanwhile, lets them pay with their phone or order takeout from Applebee's Curb-Side to go service.
"You'll be able to order your meal and sit down. It'll get delivered almost immediately," said Joyce. "You'll know whether or not there's a wait. There will be no point when the customer doesn't control their own timetable."
Applebee's Is Relying on Tactics Straight Out of Jeff Bezos' and Amazon's Playbook
No other company in the 21st century has been as obsessed with creating value for its customers as Amazon, and we all know how that turned out. Amazon dominates the eCommerce marketplace, accounting for nearly 70% of all digital sales.
And Prime members, more than any other consumers, are the customers driving Amazon's obsession with value.
Prime members receive reduced pricing and exclusive services which they perceive as incredibly valuable for the price. Cloud storage, music and video streaming, a huge library of movies and shows, discounts on books, and of course, free 2-day shipping, has created a perception of unbeatable value.
It's no wonder Amazon has doted on its Prime subscribers. Members spend on average $1,300 more than a non-prime subscriber every year.
Applebee's, meanwhile, is doing what Amazon has done to become so successful: Delivering maximum value to their customers while leveraging tech to make the ordering process as seamless as possible. While Amazon uses Prime to build up huge equity with its customers, Applebee's is doing the same by catering to their desires with admittedly unhealthy options at unbeatable prices.
That may not be great for middle-American waistlines, but it's great for Applebee's customers and Dine Brands shareholders.