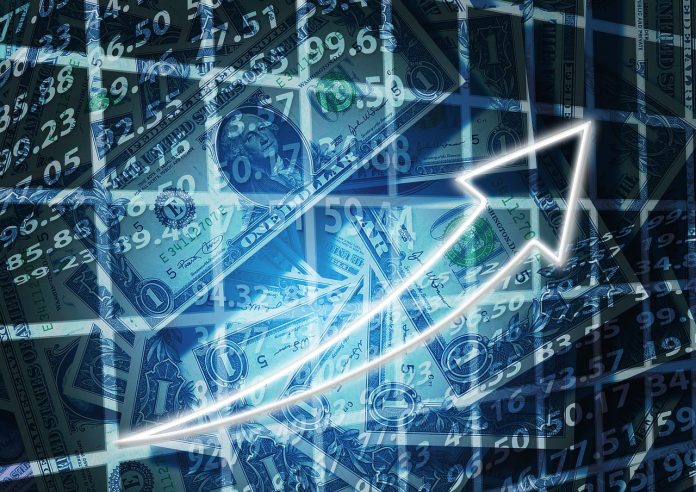 Amazon (NASDAQ: AMZN) and Jeff Bezos – the king of online retail – are looking to take control of the holiday season once and for all with their latest move, while simultaneously dialing up the pressure on the competition. In a surprise statement from the company, Amazon revealed that they will offer free shipping to all U.S. customers (not just Prime subscribers) for orders that arrive by Christmas. To receive free shipping before, non-Prime members have had to spend at least $25 per order – which is now a thing of the past, at least until the holidays are over.
In addition, Bezos and co. announced that current Prime members will be eligible for free same-day and one-day delivery through the holidays – so as to not diminish the advantage Prime subscribers have over ordinary Amazon customers. In addition, Prime members near Whole Foods locations in 60 participating cities may even be able to get one-hour delivery on products available through Prime Now, a speedy food courier service offered in highly populated areas.
"This holiday, customers can enjoy free shipping with no minimum purchase amount on orders that will arrive in time for Christmas, including items from Amazon's expertly curated Gift Guides across electronics, fashion, home and toys," said Doug Herrington, Amazon's senior vice president of North American retail in a statement on Monday.
This latest move by Amazon takes direct aim at Walmart (NYSE: WMT), who has emerged over the last few years as an unlikely competitor in online retail. Unlike Amazon, Walmart offers free two-day shipping on a large number of items without forcing customers to join a $119/year membership program (in Amazon's case, a Prime membership). And while Amazon is unlikely to continue their promotion past the holidays, the fact remains that it could severely dull Walmart's competitive edge during the busiest stretch of online shopping.
Similarly, Target (NYSE: TGT) has also announced plans to offer free two-day shipping during the holiday season, effectively matching Walmart's only perceived advantage stride-for-stride. In the past, free shipping was only offered to Target customers with a loyalty card (called a REDcard) or to individuals who spent over $35.
So, with two major companies (one being a downright dominant force) setting their sights on Walmart during what should be the "most wonderful time of the year" for retailers, investors may want to be wary of a potential downturn for WMT shares – especially on the heels of a midterm election that awarded the House to the Democrats.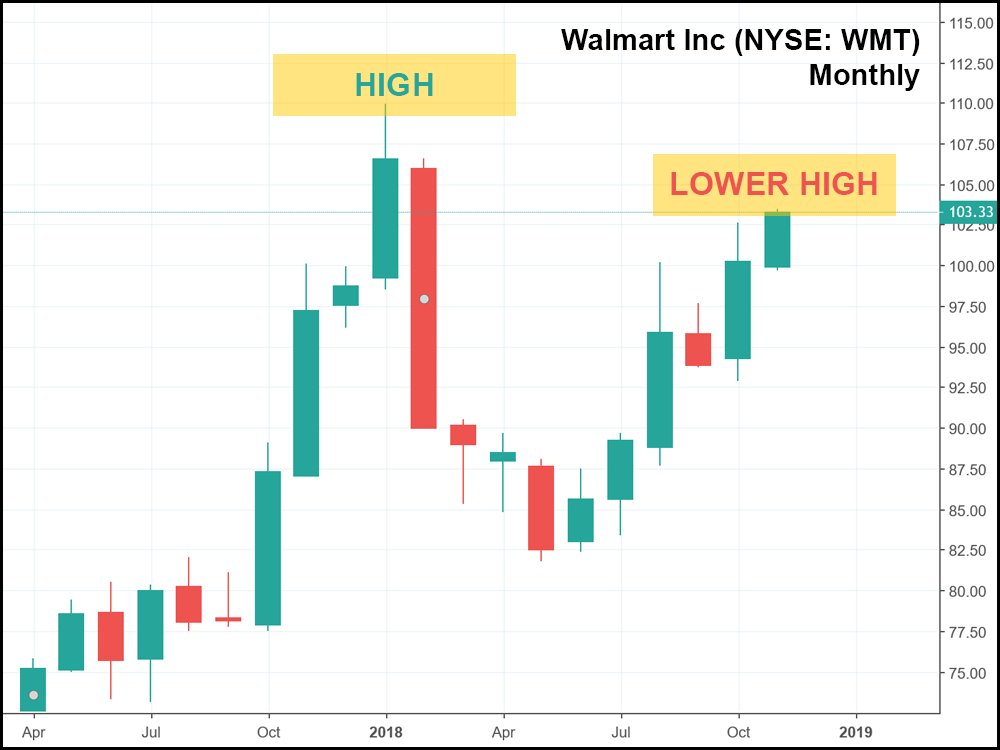 If Walmart does indeed dip over the course of the next month, we may witness the setting of a lower high, which could signal a multi-week downtrend that carries into the new year. If Amazon and Target can wound Walmart's online business enough, their efforts may result in a lackluster Q4 earnings report that disappoints WMT shareholders. With a poor quarter on the books, a bad situation could quickly get worse as retail deflates in the post-holiday hangover (eggnog not included).
However, let's not forget that Walmart is most famous for its brick-and-mortar locations, of course, and if a rollicking American economy can boost in-store sales during the holidays, their margins (and by proxy, stock price) might not feel the pressure like Amazon and Target want it to.
Either way, this whole situation presents yet another victory for the consumer (albeit potentially at the expense to WMT bulls) via the free market. Regardless of who comes out on the losing end of this "free shipping war", online shoppers will ultimately win.
And isn't that what Christmas is all about?