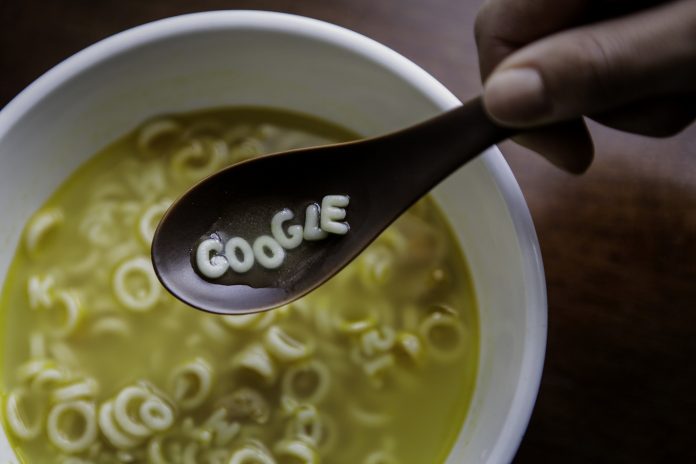 After beating analyst estimates and reporting stronger than expected profits Monday evening, Alphabet Inc. (NASDAQ: GOOG), Google's parent company, looked poised to rise after-hours, but ultimately ended up falling considerably as investors voiced their displeasure with increased spending last quarter.
In addition to the rising costs, Wall Street was also concerned about an unexplained investment gain of $1.3 billion – something Alphabet described as an "unrealized gain recognized in OI&E (other income and expenses) related to a non-marketable debt security." Without the mystery gains, GOOG's earnings per share (EPS) would have dropped considerably.
Of course, nobody likes ambiguity when it comes to earnings reports, and it's even more disheartening to see Alphabet become more reliant on their investing prowess, even if it did result in a $5.5 billion gain from trading equities (including $4 billion of unrealized gains).
After-hours investors saw the report as a signal of slowing growth in Alphabet's actual business enterprises (AKA, non-investing revenues) and dropped GOOG like a hot potato, causing shares to fall almost 3% in just a few hours of nighttime trading. Pre-market today, the stock was still down 2.4%, but ended up opening on the day much higher as Alphabet bulls snapped up shares quickly.
Wall Street, who at this point could see nearly anything as a sign of weakness in a market that continues to appear vastly overbought, was particularly worried by GOOG's high research and development (R&D) costs as well as spending on capital expenditures, which according to Robert W. Baird analyst Colin Sebastian "overshadowed a solid revenue beat."
And when taken at face value, it seems like investors have a right to be concerned about Alphabet's spending habits, as the company dumped cash into non-Google projects (like the self-driving cars from Waymo), seeing costs rise on their "side-bets" by 65% last quarter.
Wall Street's afraid that GOOG might be punching itself out too quickly in its new ventures and is relying on investment gains to cover the costs. This strategy might work for the time being, but once the post-Christmas rally ends and the bear market resumes in a major way, Alphabet could find itself in a tight spot.
Long-term, though, high R&D spending (if done effectively) is still a good move, even if it hurts the bottom line temporarily. Alphabet needs to diversify its revenue streams to prepare for a world where Google-related earnings are diminished, and this is quarter could signify a big step in that direction.
What should really have investors concerned is an increase in capital expenditures (or capex), something that's ballooned quickly in a short amount of time. Alphabet spent $7.08 billion on capex last quarter, with the vast majority ($6.8 billion) of that on Google. That figure has risen a staggering $4.3 billion from a year ago, and while it seems like Alphabet is concerned about the rising costs, company leadership expects capex spending to slow considerably:
"We do expect the rate of year-on-year capex growth will slow meaningfully," remarked Ruth Porat, Alphabet's Chief Financial Officer.
"We're trying to get it right. Over-investing, under-investing, neither of those works on allocation, but we are very mindful of the pace here and trying to lay out with more specificity how we're looking at the opportunity…and making tradeoffs where we can."
Porat's statement reflects Alphabet's attitude to every recent earnings guidance, which is simply "we're doing what we think is best." It's a valid argument, but in the face of record spending, words like that often fall flat.
The real test comes next quarter, though, when investors find out if Alphabet's shopping spree bore any fruit. If revenues drop – or god forbid, spending increases further – GOOG bulls could be in for a very rough ride.