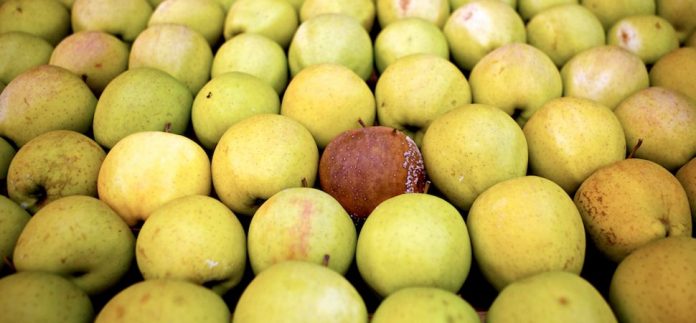 Earlier this month, Apple and its CEO Tim Cook adjusted their guidance for Q4 2018 (which ended in December), blaming Donald Trump, his tariffs, and the beleaguered Chinese economy for poor iPhone sales. Investors were upset about the lowered expectations – dually for the disappointing numbers and Cook's determination to deflect any blame.
And as Apple shares trade over 30% below their all-time-high, Wall Street is waiting excitedly for their earnings report to hit after market close later today. Some analysts see the "disappointment factor" from investors already priced into the stock, since Cook spilled the beans well ahead of earnings, and only see upside from here on out. Morgan Stanley even recommended buying AAPL shares before earnings hit as they believe it simply can't get any worse for the company.
But as it turns out, it can.
And it just did.
Chances are, you've already heard about the new FaceTime (iPhone video chat) bug that allows call initiators to listen-in on a recipient's microphone and even activate their camera without the second party ever answering the call.
The irony here is that Apple, who has had issues with security in the past, considers itself a veritable corporate Fort Knox. They've been running ad campaigns stating that Apple's privacy features are the best in the business – a message that will certainly fall flat now that the critical iPhone flaw has been identified.
By dialing a contact through iPhone's FaceTime, a caller can trick the system into thinking the conversation is a conference call by using the "add a person" feature, then adding their own number as the other person. By adjusting the call volume, the recipient's camera can even be activated.
This is obviously a huge breach of privacy in it of itself, but the bug can be downright dangerous for Mac computer users in certain situations. Mac computers can also take FaceTime calls, and if the exploit is used by a nefarious party to call a computer in a sensitive location – like an office or government building – they can eavesdrop on very private information.
Want more FREE research and analysis on the best "unseen opportunities" in the markets?
If you have a Mac computer in your home, you've basically got a portal into your living room that can now be accessed 24/7 by anyone with your phone number (if it's connected to your Mac computer).
Apple stock has yet to feel the pain on this one, as investors blindly follow the guidance of Wall Street analysts who say that the company's a rock-solid buy ahead of earnings. Share prices jumped up over 1% after the open, but have since fallen as the news about the FaceTime bug spreads.
If anything, though, right now is a terrible time to jump into AAPL, simply because this privacy breach has added another layer of uncertainty to the company's report. Trading around earnings is one thing, but buying stock simply to hold it through earnings is extremely risky – as without insider information, investors really don't know what's going to happen.
More importantly, they don't know how other investors will interpret the earnings or guidance. Even if Apple beats earnings estimates, the FaceTime bug could overshadow the whole affair.
Or maybe it won't.
Trying to figure that out is a recipe for frustration, and exactly why investors shouldn't enter positions the trading session before earnings are announced.