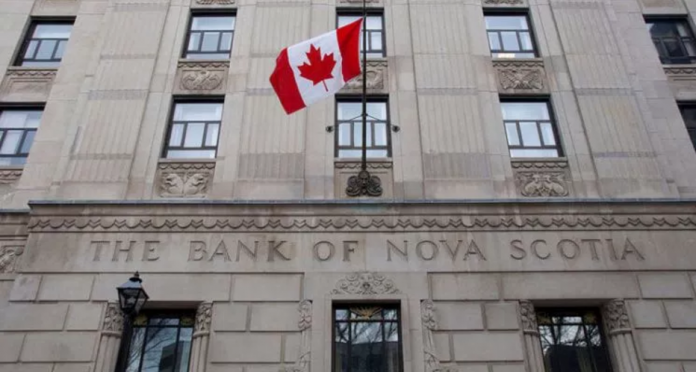 Heading into the President's Day weekend, stocks refuse to budge. Investors don't want to go long, it seems, with a Monday break on the horizon. February consumer sentiment clocked in at 100.9 this morning, beating out the consensus estimate of 99.5.
The market didn't seem to care, though. The major indexes stalled despite the encouraging sentiment measurement.
"Nobody wants to step up and buy heading into a long weekend," said Peter Cardillo, chief market economist at Spartan Capital Securities.
Renewed coronavirus fears didn't help things much, either. With 15,000 new confirmed cases alongside another 4,000 today, bulls lost significant momentum. Several American corporations now expect first quarter earnings to be affected by the outbreak.
"It's a new virus, and it may not have read the textbooks. That's why the current, ongoing research to develop vaccines and antiviral drugs that are effective against coronaviruses is so important," said Dr. William Schaffner, the medical director of the National Foundation for Infectious Diseases (NFID).
"[We] cannot predict the long-term impact on the global community," he said. "We are now in the containment phase and are working to restrict the virus' spread in the U.S. and internationally."
Don't be surprised if the market "chops sideways" until we see a slowdown in new infections.
But that doesn't mean some stocks won't flourish in the meantime, while the market figures out which way to go.
The Bank of Nova Scotia (NYSE: BNS), for example, could be approaching a moderate-to-long-term rally over the next few months.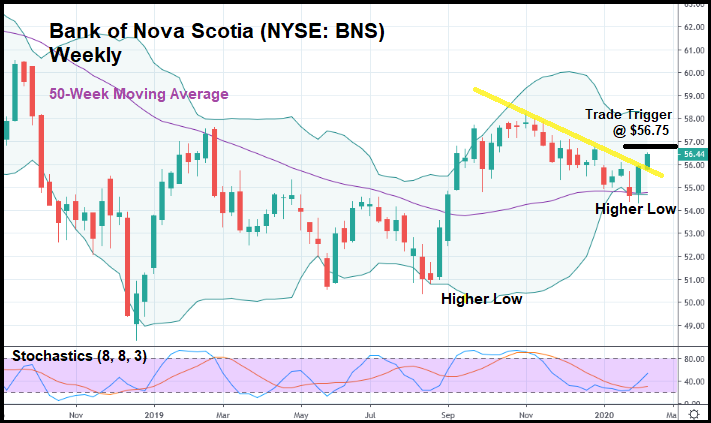 In the weekly candlestick chart above, you can see that BNS has sold off after rising in late 2019. Back in September last year, the stock soared, before peaking in November.
Now, after setting a higher low (and hitting the lower Bollinger Band), BNS is rising. This week, the stock broke out above its minor bearish trend (represented with a yellow trendline). The stochastics indicator suggests that stock isn't overbought, either, despite BNS's dramatic rise over the last two weeks.
Should BNS trade above the current week's high by a significant amount, it might make sense to go long on the stock with a trade trigger of $56.75. From there, the November high will serve as a level of resistance. If BNS breaks out past that, it could very well be "off to the races" over the next month or two.
All while the market weighs how serious the coronavirus' impact will truly be.