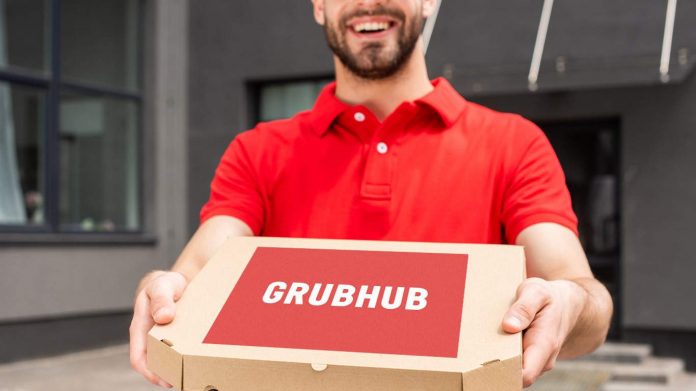 Heading into the President's Day weekend, stocks traded "flat" on Friday. Investors weren't particularly inclined to neither buy nor sell after another up-and-down week. We've reached the second half of February, and the coronavirus remains a major question mark moving forward.
But that hasn't stopped some parts of China from returning to "business as usual." Casinos in Macao, China's gambling paradise, have reopened after a two-week suspension. The Chinese government claims it's the first sign of victory over the outbreak.
Japan, on the other hand, isn't so certain. Organizers of the Tokyo marathon barred amateur runners from participating this year, in the hopes of preventing large groups from gathering for the race.
Washington, meanwhile, no longer trusts the Chinese coronavirus numbers. White House advisor Peter Navarro called China a "disease incubator" for their inconsistent reporting over the last two weeks – a practice that has only worsened the country's reputation for misinformation. The Communist Party of China has long been accused of currency manipulation and releasing incorrect gross domestic product (GDP) data.
Now, we can add lowballing confirmed coronavirus infections to the list.
And so, with what appears to be another back-and-forth week of trading ahead of us, it would be prudent to look for trading opportunities involving non-market-correlated stocks.
GrubHub Inc (NYSE: GRUB), for example, is approaching another sell-off – one that could happen independent of the major indexes.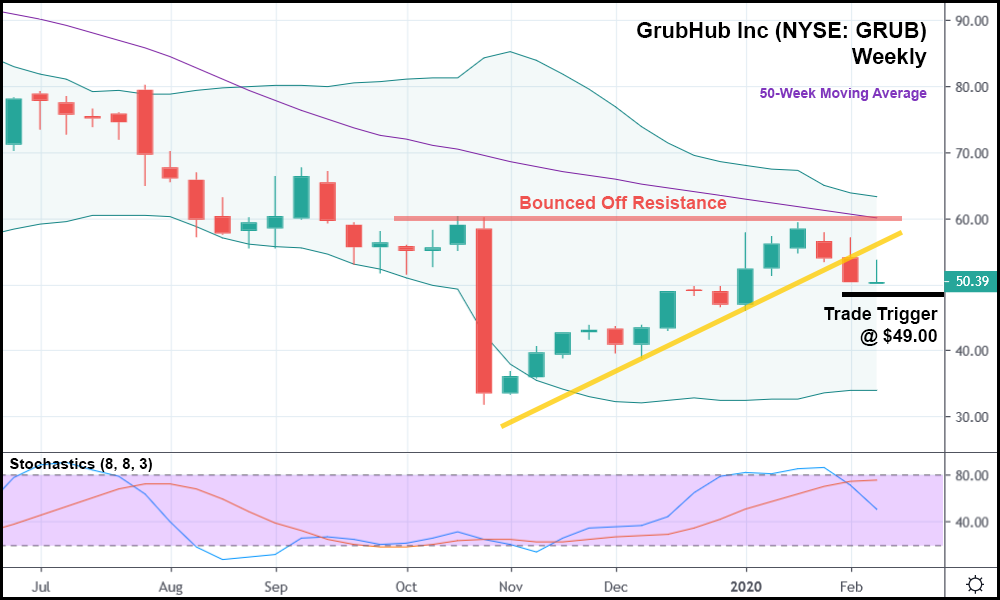 In the weekly candlestick chart above, you can see that GRUB has essentially created a triangle – a formation that often precedes breakouts. In this case, the stock broke out above its minor bullish trend (represented with the yellow trendline) two weeks ago. Last week, it barely moved.
And now, GRUB's sitting on the precipice of a great short trade. Should it fall below last week's low by a significant amount, it might make sense to go short with a trade trigger of $49.00. The stochastics indicator suggests that GRUB has plenty of room to fall, too, as the stock isn't even close to looking oversold.
Even if it doesn't set a lower low (relative to the lower low from October 2019), GRUB's a fast-moving stock, meaning that it could still generate a nice return without completely collapsing.
So, over this next week, keep an eye on GRUB. The market doesn't have to plummet for this stock to drop, which is something that should excite short-term traders as we head into what could be another indecisive week.