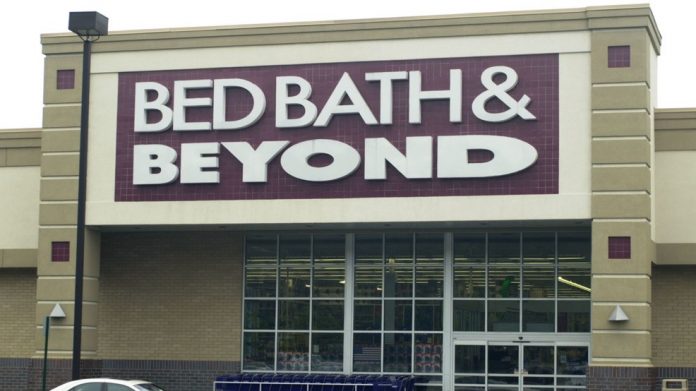 Earlier today, investors were optimistic across the board. Earnings season was starting, and President Trump signed the "phase one" U.S./China trade deal. Bank of America surpassed analyst estimates in its earnings report, to boot, posting an EPS (earnings per share) of $0.75 vs. an expected $0.68.
Everything was going according to plan.
So, why did stocks finish out today's session with a whimper?
For one thing, investors realized how much a "non-issue" the trade war has become. The enthusiasm of a trade war ceasefire was priced-in to the market months ago.
Today's deal signing was more symbolic than anything else.
Then, Iranian President Hassan Rouhani lashed out at the U.S. and Europe in a nationally televised speech. Among his many controversial remarks, he issued a threat to both American and European soldiers, saying that U.S. troops are "insecure" in the Middle East and EU troops "might be in danger tomorrow."
With so many conflicting signals, investors have become somewhat paralyzed. The major indexes all finished "flat" on the day despite rising in the session's morning hours.
And though nearly every stock felt a little afternoon pain, some managed to close out the day on a high note.
Bed Bath and Beyond (NASDAQ: BBBY), was one of them.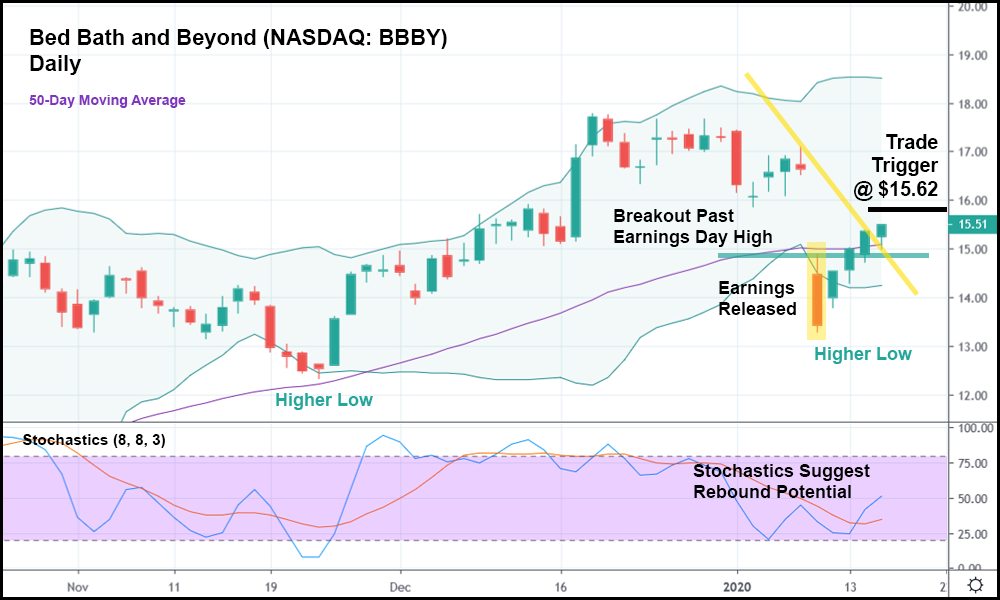 In the daily candlestick chart above, you can see that BBBY has been on a bit of a recovery tour since November. Despite jumping around, the stock has risen somewhat consistently, staying north of the 50-day moving average the entire time.
Well, at least until earnings were reported last week, causing BBBY shares to dip deeply beneath it. But since then, the stock's started to rise yet again. On Monday, BBBY broke out above the earnings day high (green line). Yesterday, it climbed higher.
And today, BBBY broke out above its minor bearish trend (as represented by the yellow trendline), even opening above the 50-day moving average. With the stochastics looking good, too (suggesting that the stock is far off from being overbought), BBBY could be approaching a significant post-earnings rally.
If share prices keep climbing, it might make sense to go long above today's high with a trade trigger of $15.62. From there, BBBY would be well within striking distance of the December highs – a level of key resistance that could lead to an even larger rally once breached.
Best of all, BBBY went up when the rest of the market flattened out. So, even if equities turn south over the next few sessions, BBBY might just "do its own thing."
Which, in times of uncertainty, is always a welcome sight.