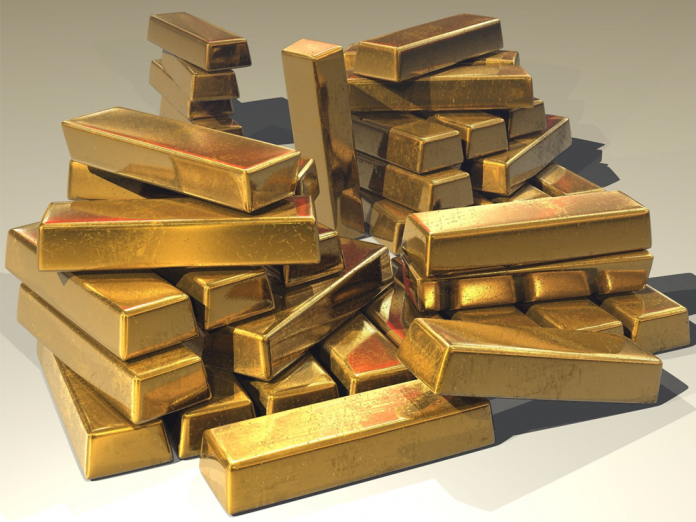 Inflation is transitory. There are no bubbles. The US needs to spend more money and provide more stimulus.
These outright lies (and more) have been uttered in the past few months by politicians, Fed Chairman Jerome Powell, and Treasury Secretary Janet Yellen.
Today, though, both Yellen and the federal government upped the ante even more. President Biden unveiled a $6 trillion budget for 2022, with annual spending set to hit $8.2 trillion by 2031. It's the biggest budget since World War 2 and remains a key part of Biden's "build back better" plan.
Included in his proposal is a retroactive capital gains hike to take effect in late April. Stocks quickly slumped when the news broke before ultimately recovering, as bulls have shown they just can't get enough government spending.
But that's not all. Yellen urged congressional leaders to step up spending even further today in prepared remarks to the financial services subcommittee.
"Our team has done valiant work implementing these programs with the resources at our disposal," she said.
"But we cannot continue to be good stewards of this recovery – and tackle the new bodies of work that Congress assigns to us in the years beyond – with a budget that was designed for 2010."
Believe it or not, Yellen thinks that the government is more than a decade behind the times despite unprecedented spending and stimulus. She says that spending has largely remained stagnant when adjusted for inflation – something that's ironically going to get a whole lot worse under the current monetary policy.
Want more FREE research and analysis on the best "unseen opportunities" in the markets?
America's tax base sits roughly at $3.5 trillion. A $6 trillion budget for next year far outstrips that by comparison.
You'd think that gold, silver, and Bitcoin would be soaring in response to the proposed budget. All three assets, however, have refused to move.
Even the dollar escaped today's headlines mostly unscathed.
And it's all because investors aren't so sure that Biden's budget, as presented, will pass. Yes, Democrats run the show in Congress, but negotiations are likely to whittle it down. There will almost certainly be bipartisan opposition to his retroactive capital gains hike, too.
Perhaps the most shocking part of the proposed budget is the growth projection laid out by Biden's economic team.
"Mr. Biden's aides predict that even if his full agenda were enacted, the economy would grow at just under 2 percent per year for most of the decade, after accounting for inflation," said a report from The New York Times.
"That rate is similar to the historically sluggish pace of growth that the nation has averaged over the past 20 years. Unemployment would fall to 4.1 percent by next year — from 6.1 percent today — and remain below 4 percent in the years thereafter."
2 percent yearly growth doesn't sound like much of a recovery. And the government is more than ready to destroy the dollar to achieve it.
The market may not be reacting to Biden's new budget just yet, but it eventually will once a deal is reached on Capitol Hill. Anti-inflation plays are likely to surge if anything close to the current proposal is passed.
But unless it becomes more of a reality in the minds of investors, precious metals and Bitcoin could remain subdued. Until they suddenly "take off" as inflation fears come rushing back into focus, potentially skewering stocks in the process.