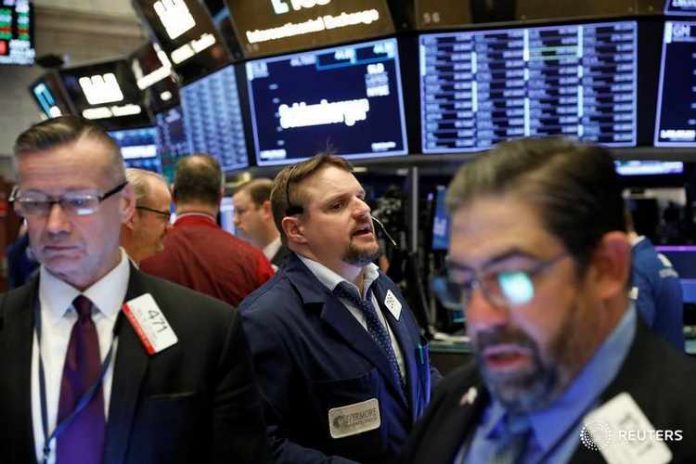 The second-quarter GDP numbers are in and they're better than expected.
That does not mean, however, that investors are feeling good about them.
According to the Commerce Department, U.S. GDP from April to June plummeted a record-breaking 32.9%, annualized.
Dow Jones polled economists predicted a bigger drop of 34.7%. In essence, the U.S. economy "beat" its Q2 estimates much like several companies have done this earnings season.
And also like a company, the market doesn't care about the economy's performance during a nationwide lockdown – all it really wants to see is where things are going in the future.
"The stock market has to look forward and most economic data looks backwards," explained David Bahnsen, chief investment officer of The Bahnsen Group.
"Investors should be prepared for a choppy process of data digestion, but not be surprised that the market feels the future is better than the present and that unprecedented stimulus and liquidity exist to drive valuations."
Four FAANG stocks – Facebook (NASDAQ: FB), Apple (NASDAQ: AAPL), Amazon (NASDAQ: AMZN), and Google-parent Alphabet (NASDAQ: GOOG) – will report earnings after the closing bell this afternoon. They control a massive chunk of market cap (almost $5 trillion in total) and, depending on how their guidance skews, could spark a market-wide slump.
Want more FREE research and analysis on the best "unseen opportunities" in the markets?
"Friday is going to be crazy," Dan Niles, founder of AlphaOne Capital Partners, said.
"If anybody misses their numbers, that's not going to be good."
"If they make some comments that advertising spending is starting to slow in the last couple of weeks, how are people going to take it?" continued Niles.
"With stocks up this much and so many people owning stocks in the retail market, they might not be as informed on what they own. That could create some really wild action."
On the other hand, these stocks could also push equities higher across the board.
But as of noon, investors seem nervous. The Dow (-1.30%), S&P (-0.90%), and Nasdaq Composite (-0.70%) are all down on the day, either in response to this morning's GDP report or Big Tech earnings fears. New weekly jobless claims were revealed as well, showing that 1.4 million workers filed for unemployment benefits last week.
The biggest hurdle for FAANG stocks, though, will be (and has been) justifying valuations. Netflix (NASDAQ: NFLX) reported a solid second-quarter earlier in the month. Its shares plummeted over the next trading session due to uncertain guidance and its sky-high share price.
In many ways, earnings season presents an impossibly steep hill for Big Tech to climb.
Will Facebook, Apple, Amazon, and Alphabet share the same fate?
Many analysts seem to think so. CNBC's Jim Cramer still likes these companies long-term but believes shareholders will quickly sour on the Q2 results, regardless of how good or bad last quarter was.
When asked whether today's earnings reports would have a positive outcome, Cramer replied:
"No, I don't think so."
He then went on to explain that all four stocks have become victims of their valuations and may drop after hours as a result.
Either way, one thing's for certain:
Volatility will reach a fever pitch tomorrow, potentially extending into next week. For long-term investors, that should cause some serious headaches. For short-term traders, frustrating "false" signals both long and short.
And if the market can't get a handle on that volatility quickly, the indexes could eventually spiral out of control.
Even plunging stocks back down into a correction, deflating the post-crash rally for good.