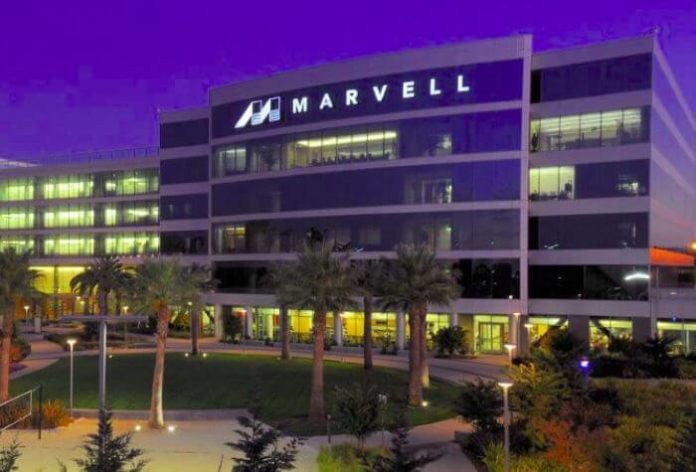 Stocks stumbled today ahead of Big Tech earnings, prompting the Dow and S&P to fall moderately by the trading session's end. The Nasdaq Composite closed higher, and now that earnings are in, it should surge again tomorrow.
Amazon (NASDAQ: AMZN), Apple (NASDAQ: AAPL), and Facebook (NASDAQ: FB) all enjoyed "blowout quarters," marked by strong revenues despite the ongoing coronavirus pandemic. Apple enjoyed a 11% boost in sales while Facebook posted revenue growth of 11% year over year. Amazon stole the show, however, when it reported a massive EPS of $10.30, blowing away the $1.46 estimate.
Amazon CFO Brian Olsavsky noted that a strong consumer was responsible for his company's dominant performance.
"The initial data we had was that sales and demand were going thru the roof but heavily targeted toward consumables and safety and groceries," he said.
"What we saw in Q2 was not only did the mix start to shift back to a more normal mix, but we were also able to ship a lot more."
Moving forward, Amazon expects net sales to clock-in anywhere between $87 billion and $93 billion in the third quarter. Amazon will grow another 24%-33% year over year if that prediction holds true.
Even Google-parent Alphabet (NASDAQ: GOOG) got in on the action as well after revealing a decline in revenues – the first time that's happened in company history. It too beat EPS estimates with $10.13 reported vs. $8.21 expected.
Overall, it was a big day for Big Tech.
Want more FREE research and analysis on the best "unseen opportunities" in the markets?
But was it enough to satisfy shareholders?
According to the after-hours market activity, it certainly seems like it. All four stocks are up significantly in post-market trading.
However, that doesn't necessarily mean those gains will stick. Tesla (NASDAQ: TSLA) had a similarly successful Q2 and ended up dropping in the days that followed its after-hours, post-earnings blitz.
For now, however, the Nasdaq Composite looks keen on stretching out its lead. That means short-term traders need to start looking for long opportunities on well-positioned tech stocks.
Stocks like Marvell Technology Group (NASDAQ: MRVL).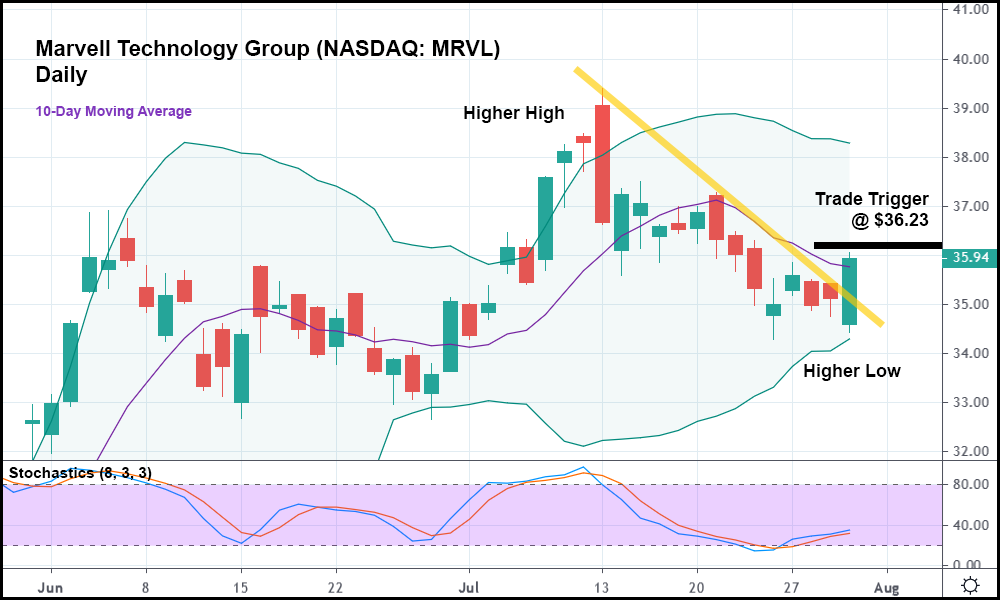 MRVL peaked in early June, then again in mid-July. It's mostly chopped sideways over the last two months (minus the peaks) but now, armed with strong earnings from four FAANG members, it could certainly punch higher for a few more days.
The stock closed above both its minor bearish trend (represented by the yellow trendline) and the 10-day moving average today. It also recently set both a higher high and a higher low.
Should MRVL trade above today's high, it might make sense to take the stock long with a trade trigger of $36.23.
And even if Big Tech can't stay afloat in the coming weeks, MRVL should be able to ride an immediate wave of momentum for a quick gain, potentially back to its most recent peak.