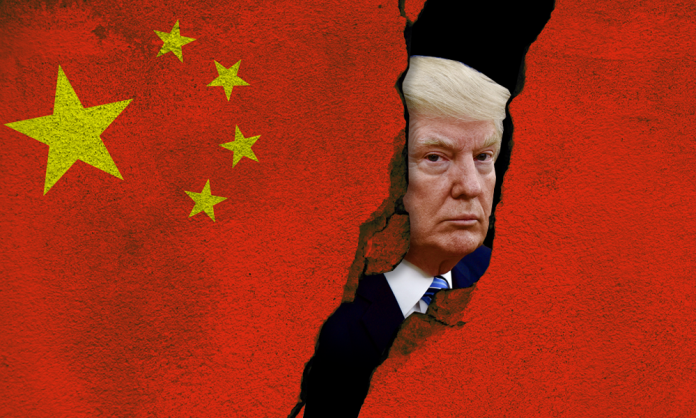 It's been a good week for the market. Over the last four (and a half) trading sessions, 70 S&P 500 companies reported Q3 earnings.
A little more than 80% of them beat analyst expectations.
So, it's no surprise to see that after the first week of earnings season, the indexes are trading higher. The S&P and Nasdaq Composite are both up over 1% since last Friday, while the Dow climbed 0.80% higher.
Included in the S&P's overachieving firms are Bank of America, Netflix, J.P. Morgan Chase, and Morgan Stanley, all of which contributed to a market-wide "lift" that drove yet-to-report stocks higher.
Add to that a highly anticipated Brexit deal – announced Thursday after seven days of exhaustive talks and almost three years of ongoing discussions – and investors have plenty feel optimistic about.
Or do they?
In the Far East, China's flashing warning signs that something's amiss in the pseudo-communist nation. Earlier this morning, the country's statistics bureau reported that gross domestic product (GDP) only grew by 6% last quarter. Analysts predicted 6.1% growth.
China reported 6.2% growth in Q2 of this year, suggesting that their economy is grinding down to a halt. It all started back in Q1 2018, when China's GDP growth was reportedly 6.8% – a much higher figure, but well below analyst estimates.
And it was almost entirely brought about by the trade war.
"There is no doubt that the downturn is serious," commented Vishnu Varathan, head of economics ad strategy for the Asia and Oceania Treasury Department at Mizuho Bank.
Other analysts, like Julian Evans-Pritchard, senior China economist at Capital Economics, expect the situation to get even worse.
"Despite a stronger September, pressure on economic activity should intensify in the coming months," he said.
"Cooling global demand will continue to weigh on exports, fiscal constraints mean that infrastructure spending will wane in the near-term, and the recent boom in property construction looks set to unwind."
Bo Zhuang, TS Lombard's chief China economist, agrees. He believes that, based on the newly released data, 5.8% growth is likely in Q4, dragging down the country's full-year target to 6.1%.
"Given the trade talks and the conflict with the U.S., Chinese authorities are accepting lower growth rate," said Zhuang.
To investors, that's apparently cause for concern. Stocks traded "flat" in the pre-market hours after China revealed their disappointing GDP numbers. In fact, it was the weakest quarterly growth reported by China (the world's second-largest economy) in nearly three decades.
And while economists will continue to see that as a global slowdown precursor, there's another side to it entirely:
China's GDP woes could be proof that the trade war is working.
All of Western civilization is condemning China's actions in Hong Kong. In the United States, Chinese manipulation of the NBA has made Xi Jinping public enemy number one. Video game enthusiasts, of which there are many in Asia, have completely turned on China (and Activision-Blizzard) after pro-Hong Kong gamers were suspended from e-Sports tournaments.
Now China's economy is crumbling, all while U.S. corporations are reporting better-than-expected revenues.
So, is the trade war "working" out for the U.S.?
From what we've seen over the last few weeks, it certainly appears so.
Today's GDP report suggests that not only can American companies flourish without Chinese business, but that China absolutely needs the trade war to end before healthy growth can resume.
With "phase one" trade talks to pick back up in the coming weeks, that's a fantastic bargaining chip for President Trump.
And, more importantly, something that could force China into making compromises on key trade issues.